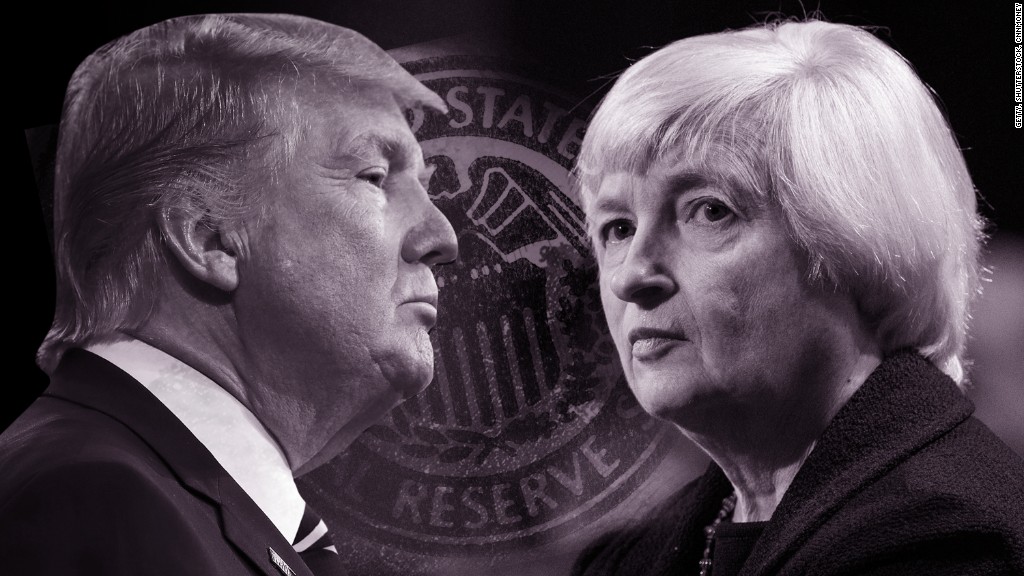 1. Jobs report: On Friday, the U.S. Labor Department will release its March jobs report. It's yet another glimpse at President Trump's key promise: "Jobs! Jobs! Jobs!" as it put it in a tweet last week.
February's report was robust: The U.S. economy added 235,000 jobs and the unemployment rate dipped to 4.7% from 4.8%.
Trump is on pace to fulfill his promise to create 25 million jobs over the next 10 years, though he's only got a couple months under his belt. The Friday jobs report will reveal whether Main Street and Wall Street are still doing a lot of hiring.
2. Senate votes on Trump's SEC pick: On Tuesday, Jay Clayton is expected to be confirmed to chair the Securities and Exchange Commission. He will fill the top vacancy at the SEC, which protects investors and makes sure markets are fair to all.
In March, Clayton told the U.S. Senate Banking Committee: "I am 100% committed to rooting out any fraud and shady practices in our financial system."
However, Democrats are concerned that Clayton's history representing big banks will force him to recuse himself from many situations.
3. Fed update: Investors are looking to see whether or not the Fed will raise interest rates again.
The Federal Reserve raised its key interest rate in March for just the third time since the financial crisis. The rate hike shows that the Fed is confident about the pace of economic growth.
Investors are expecting the Fed to discuss Trump's potential reforms, including tax cuts, infrastructure spending and trade.
4. World Economic Forum on Latin America: The annual event will take place in Buenos Aires starting April 5th and will discuss the region's political, economic and societal issues.
Latin America is currently in a transitional period due to U.S. policy changes and the rise of technologies such as robotics and artificial intelligence.
Mexico's central bank raised interest rates for the fourth time since the U.S. election last week. Trump's threats to build a wall, tax imports and withdraw from NAFTA caused the peso to fall. The peso's value has risen since the rate hike, but is still at a historic low.
5. Coming this week:
Monday - Auto sales; H-1B visa applications open up for the next fiscal year
Tuesday - Equal Pay Day; Senate votes on Trump's SEC pick
Wednesday - World Economic Forum (Latin America) begins; Women in the World Conference starts
Thursday - Chinese President visits Mar-a-Lago
Friday - Jobs report