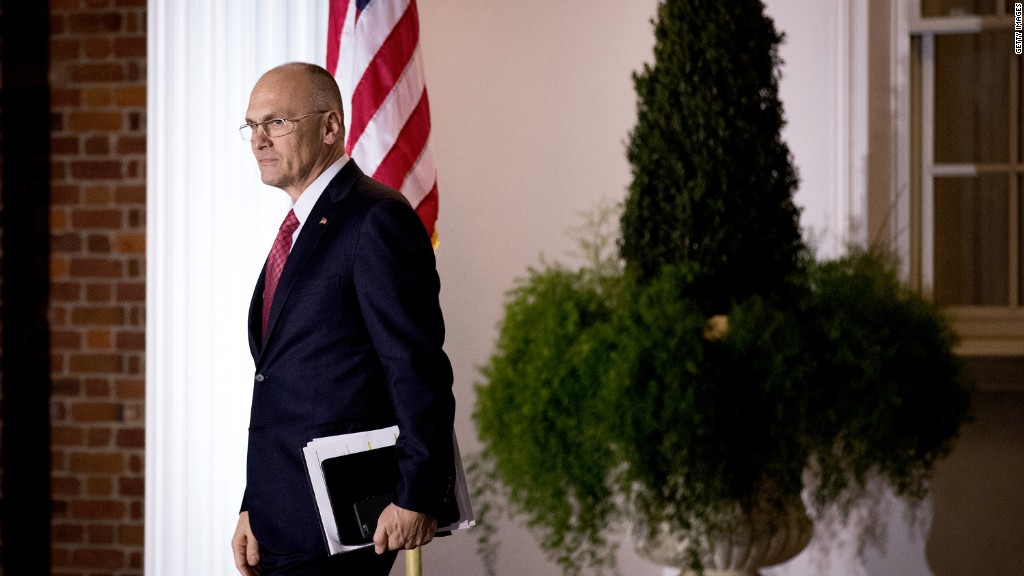 Andrew Puzder, President Trump's first pick for labor secretary, says he was frustrated that he couldn't defend himself during his failed nomination.
"I'm used to being attacked, but nothing like this," he told CNBC on Tuesday.
Puzder, a former fast food executive, withdrew his nomination in February after a tape surfaced of his ex-wife talking about domestic violence on "The Oprah Winfrey Show" in 1990. The ex-wife later dropped charges, and Puzder has denied he abused her.
In addition, Puzder admitted having employed an undocumented immigrant as a housekeeper. He had called his own employees "the best of the worst." And current and former workers at Hardee's and Carl's Jr. franchises had filed wage theft, overtime and harassment complaints.
Related: 8 reasons Puzder's nomination flamed out
Puzder was CEO of CKE Restaurants, which owns those two chains, until Monday. In the CNBC interview, he vented his frustration that he couldn't appear on TV or even Twitter during his time as a nominee.
"When you're a nominee you can't be on anything," he said. "You can't tweet; you can't do anything. It could have been an advantage. I could have defended myself throughout."
Related: Puzder used bikinis to sell burgers
"It was tough, when I became the focus of the efforts to wipe someone out," he said. "It was pretty intense, they were spending millions of dollars to go after me."
Trump has since nominated Alexander Acosta, a Florida law school dean, for labor secretary.
CKE Restaurants announced last month that Puzder would be replaced in April.