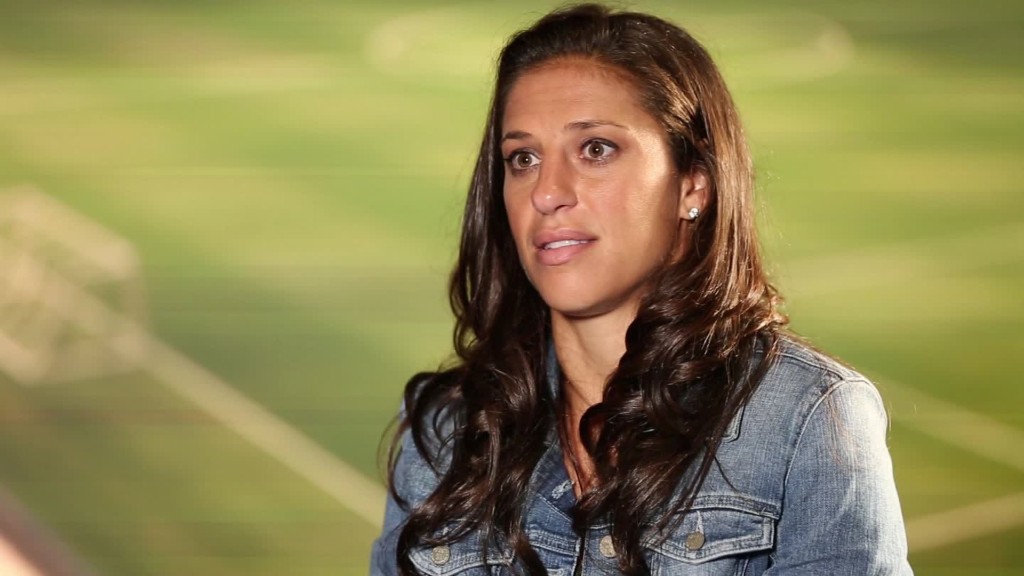 The U.S. Women's National Soccer Team is getting a raise, bigger bonuses and the same per diems as the men.
The women's team announced Wednesday that it had struck a new labor deal with U.S. Soccer, the sport's governing body. For months, the women have said that their pay and treatment is unequal to the men's team.
The women will also get better hotel and travel accommodations and will be reimbursed for the years when their per diems were less than those of the men.
An outline of the agreement was confirmed to CNNMoney by a source familiar with the deal. Further details were not immediately released.
The deal runs through 2021, meaning it will cover their participation in the 2019 FIFA Women's World Cup and the 2020 Olympics.
In a joint statement, the two sides said the deal will help grow the game around the world and improve the lives of players.
"We are proud of the hard work and commitment to thoughtful dialogue reflected through this process, and look forward to strengthening our partnership moving forward," the statement said.
Related: US women's hockey team scores better pay, same benefits as men
The stars on the women's team are already paid more by U.S. Soccer than some of the men. The labor deal will raise the pay for players at all levels.
The women had argued that they were paid less despite playing more games and having a better record. They won the Women's World Cup in 2015.
U.S. Soccer argued that the men's team brings in more money, including more lucrative TV deals, and draws bigger crowds.
In March, five players on the women's team, Hope Solo, Alex Morgan, Megan Rapinoe, Carli Lloyd and Becky Sauerbrunn, brought a complaint against U.S. Soccer before the Equal Employment Opportunity Commission. That complaint has not been resolved.
Related: Carli Lloyd and Alex Morgan head overseas amid US fight for 'Equal Play, Equal Pay'
The labor deal comes a day after Equal Pay Day, which is meant to raise awareness about the gender pay gap.
It also comes after the U.S. Women's National Hockey Team won a historic victory for women's sports. After more than a week of protest, the players reached a deal with USA Hockey that guarantees them better pay and the same benefits as the men's team.