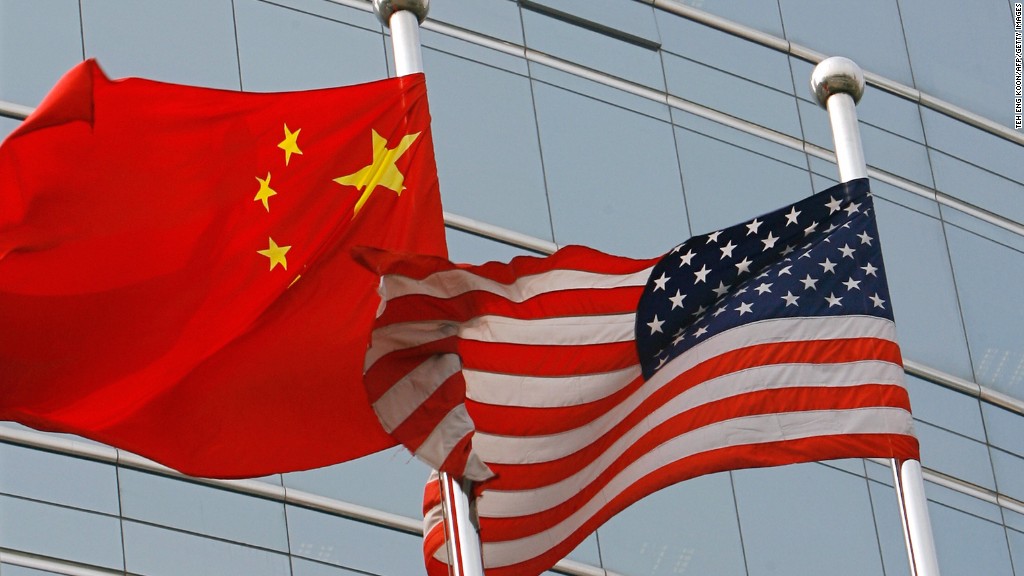 President Trump risks an embarrassing blunder if he doesn't tone down his rhetoric on China's currency when he comes face to face with President Xi Jinping.
The first meeting between the leaders of the world's two largest economies begins later Thursday.
Trump believes Beijing has kept its currency -- the yuan -- artificially low as part of a trade policy that he says has destroyed American jobs and created an enormous gap between what the U.S. imports and exports from China.
That may have been true in the past, but despite plenty of evidence that it's no longer a fair criticism, Trump won't let the issue drop. This week he labeled China "world champions" of currency devaluation in an interview with the Financial Times, returning to a riff from his campaign.
"The accusation that China is manipulating its currency in order to gain an unfair advantage for its exports is not supported by economic facts," said Eswar Prasad, a trade professor at Cornell University.
"China has in fact been doing the U.S. a favor by not letting the [yuan] depreciate as much and as fast against the dollar as the markets seem to want."
There's a huge amount at stake. U.S.-China trade was worth nearly $650 billion last year, and big companies such as Apple (AAPL), GM (GM) and Boeing (BA) have a lot riding on the relationship.
Related: Trump's tough talk on China is about to run into hard reality
Words vs. action
A gap has already emerged between Trump's rhetoric on China and his administration's actions.
He said the U.S. Treasury Department would formally label China a currency manipulator on day one of his term in office.
It didn't. Treasury Secretary Steven Mnuchin said in February that the administration hadn't yet made a judgment on China's currency. (That same day, Trump called China "grand champions" of currency manipulation.)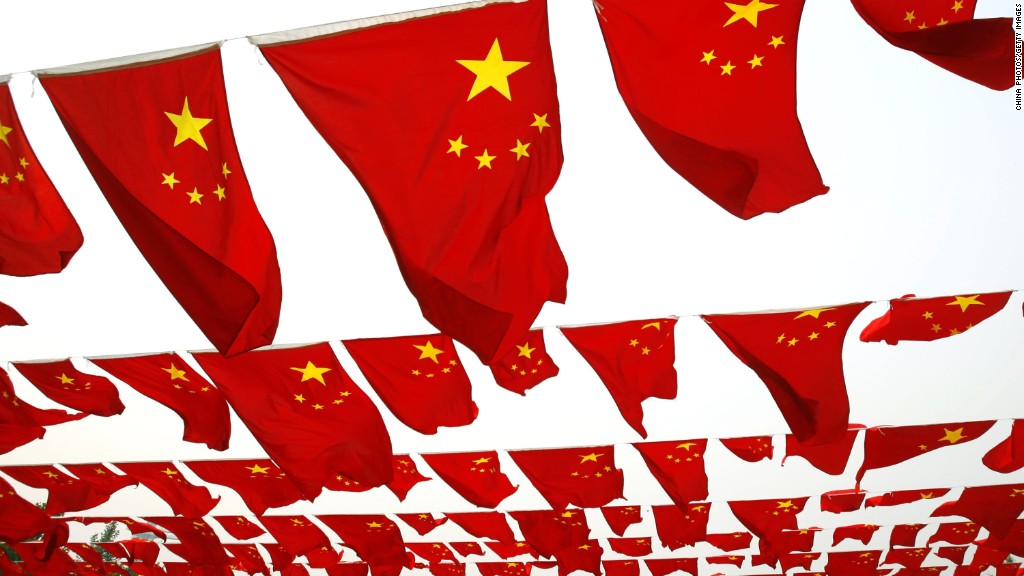 The Treasury Department is expected to issue its next report on foreign currencies later this month. It would be hard pressed to justify taking an aggressive stance on the yuan.
"The risk of the U.S. labeling China a currency manipulator is low because it would not be accurate given China's recent behavior, and it risks upsetting what has been helpful Chinese behavior over the past year," said David Dollar, a China expert at the Brookings Institution who previously worked for the World Bank and U.S. Treasury Department.
Related: Why is Trump backing off his China threats?
'Nuclear options'
China has spent about $1 trillion trying to prop up the yuan -- also known as the renminbi -- since the middle of 2014 as its economy slowed and money poured out of the country. The yuan fell more than 6% against the dollar in 2016, but it has gained about 0.7% since the start of this year.
Researchers at Capital Economics say that Xi's visit to meet Trump "suggests that China has received assurance that he won't be embarrassed by seeing China labeled a currency manipulator during or shortly after his visit."
That doesn't mean the risk has gone away entirely.
"Under Trump's administration, the notion of labeling China a currency manipulator and imposing high across-the-board tariffs against Chinese imports, once regarded as nuclear options, become significant possibilities," said Prasad, who published a book last year about the rise of the yuan.
Related: How Trump seeks to push his trade agenda forward
Deficits
A week ago, Trump ordered a review of the U.S.'s deficits with its top trading partners to determine how much is the result of cheating, unfair trading practices and currency imbalances. China accounts for the biggest share -- about $310 billion -- of the overall U.S. trade deficit.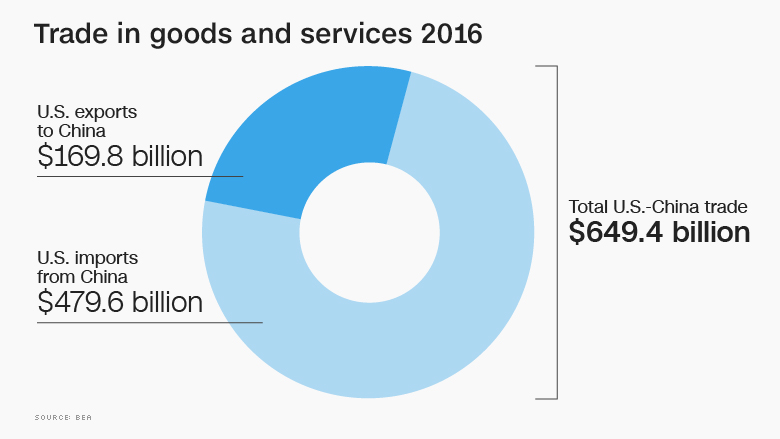 A senior Chinese official defended Beijing's policies last week, saying it doesn't deliberately seek a trade surplus or try to boost exports by devaluing its currency.
Experts like Prasad and Dollar say rather than wasting his time on currencies, Trump would be on firmer ground if he pressed Xi on other issues, such as doing more to open up China's vast economy to American companies.
Foreign firms have to meet tough conditions if they want to operate in many sectors of the Chinese economy, and some have seen their products and services banned altogether. They also risk having their intellectual property stolen, and have to compete with subsidized rivals.
Related: 11 things you won't find in China because they're banned
China is vulnerable to criticism, too, when it comes to investment. Its companies have been on a spending spree, buying up competitors in Europe and the U.S. Some of those deals would be impossible the other way round.
But if Trump insists on talking about the yuan, he would be well advised to press for the status quo.
"China has been intervening to keep its currency high, not low," Dollar said. "The U.S. should be content if China continues this policy. Trump can try to spin this as a win -- China commits to not manipulating its currency down."