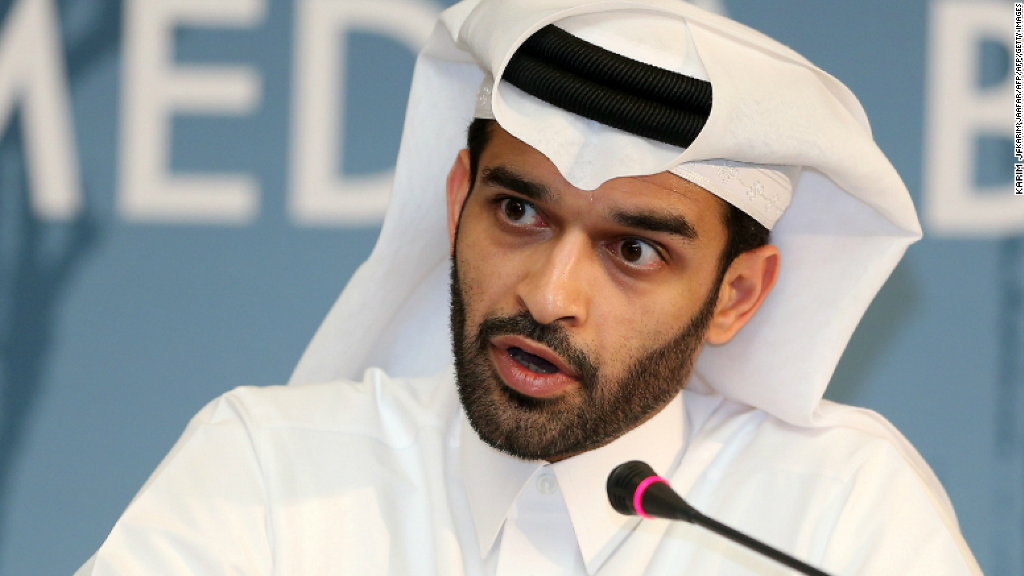 Construction can be hard, hot work at the best of times. Now imagine building a soccer stadium in the desert.
Thousands of workers are doing just that as they develop the venues for the soccer World Cup 2022 in Qatar. So the Gulf state has come up with a new way to keep them comfortable -- a self-cooling hard hat.
Temperatures can soar to 122 degrees Fahrenheit in the summer. Work stops between 11 a.m. and 3 p.m. during those months but the fierce heat still presents a huge challenge.
Researchers in Qatar are using the sun to help solve the problem. They have created a hat that they say can reduce the skin temperature by up to 10 degrees centigrade (50 degrees Fahrenheit).
It works by using a small solar panel on top to power a fan that blows air over an insert in the lining of the helmet. It contains a material that can absorb and store a large amount of heat. Each insert provides cooling for four hours.
"By reducing the temperature of the head and face, the rest of the body will naturally follow and ensure that workers have a constant flow of cooler air to refresh them throughout their day," said Saud Abdul-Aziz Abdul-Ghani, professor of engineering at Qatar University, who led the team that developed the new helmet.
Related: Qatar slashes budget for 2022 World Cup by at least 40%
Qatar says construction work on eight stadiums for the World Cup is well underway. About 18,000 workers are currently building the facilities, but that number is expected to double next year as activity peaks.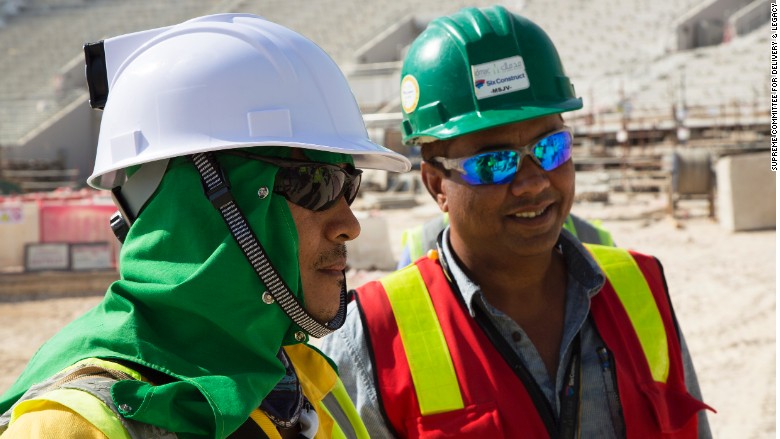 Most of them come from South Asia. Qatar has faced criticism from human rights organizations over the exploitation of migrant workers, including poor working and living conditions.
In an interview with CNN this week, the head of the Qatar 2022 delivery and legacy committee Hassan Al Thawadi acknowledged there had been problems but said progress had been made on workers' rights.
"There have been people that have not applied the laws. We are working very hard along with the relevant authorities ensure that people do apply the laws," Al Thawadi said.
The new cooling helmets will be rolled out this year. And Qatar says it has already received interest in buying the product from potential customers in Mexico, South Korea, Egypt and Singapore.