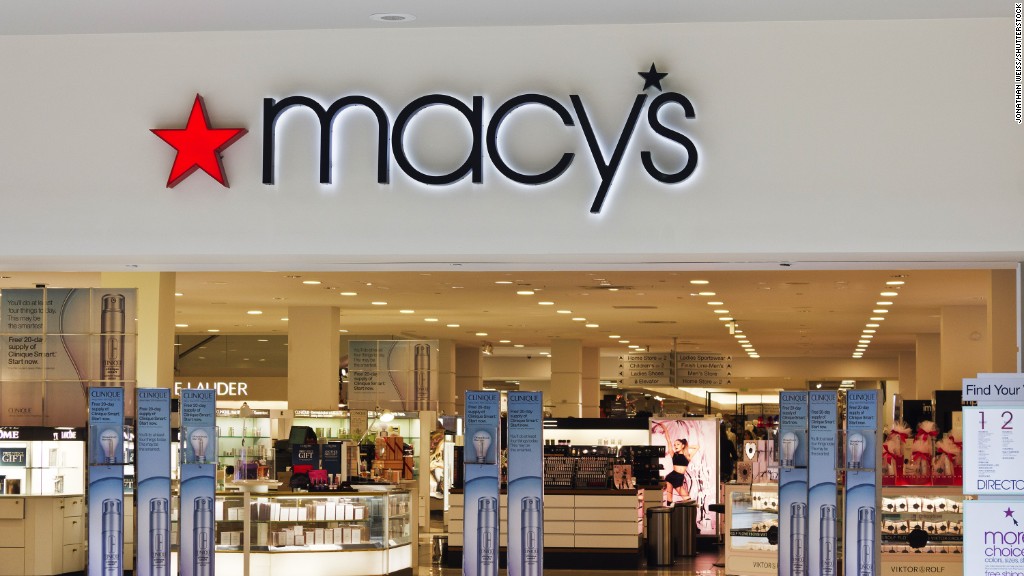 The dramatic reshaping of the American retail industry has, unfortunately, led to massive job losses in the sector.
The federal government said Friday that retailers shed nearly 30,000 jobs in March. That follows a more than 30,000 decline in the number of retail jobs in the previous month.
So-called general merchandise stores are hurting the most.
That part of the sector, which includes struggling companies like Macy's (M), Sears (SHLD) and J.C. Penney (JCP), lost 35,000 jobs last month. Nearly 90,000 jobs have been eliminated since last October.
These stores, along with others like Target (TGT) and Kohl's (KSS), are struggling to adapt to the shift from brick-and-mortar shopping to digital and mobile commerce -- the so-called Amazon (AMZN) effect.
More consumers are buying goods on their phones, tablets and PCs, to the detriment of nearly all the traditional big box stores and many mall-based retailers.
Related: U.S. unemployment rate falls to 4.5% -- lowest in a decade
Payless ShoeSource announced this week that it will be closing hundreds of stores. Ralph Lauren (RL) is shutting down its big Fifth Avenue store in New York City. American Apparel, Wet Seal and The Sports Authority have all filed for bankruptcy within the past year.
Will the job losses continue? Some argue that the weakness in retail is not something that will last. This could be just a shakeout in the industry. Weak retailers have to shut stores, but the overall sector could start adding jobs again if stronger retailers hire.
"There is no question that the Amazon effect is overwhelming," said Scott Clemons, chief investment strategist of private banking for BBH. "There has been a shift in the way we buy things as opposed to a shift in the amount of money spent."
To that end, Amazon just announced plans to hire 30,000 part-time workers.
Mark Hamrick, senior economic analyst with Bankrate.com, referred to what's going on in the sector as a "retail reshuffle."
"Many store chains have announced closings. .... They're struggling with overcapacity in the industry and the consumer's shift to online purchases," he wrote in a report, adding that "more pain for retail workers looms in the months ahead."
Related: Amazon is now worth twice as much as Walmart
Still, all is not lost for brick-and-mortar. Walmart (WMT) is one "old-school" retailer still doing well.
Walmart has ramped up its own digital commerce businesses with a series of acquisitions, led by last year's big deal for the hot e-commerce unicorn company Jet.com for $3 billion.
Other retailers have been able to avoid getting Amazon-ed too. Companies like Home Depot (HD), Lowe's (LOW), Costco (COST) and Children's Place (PLCE) have all done well this year.
But how long will this last? Brett Ewing, chief market strategist with First Franklin, pointed out in a report that a slight slowdown in wage growth could cause consumers to pull back on spending.
"The most negative thing about the report was a deceleration in average hourly earnings. While they are still growing at a solid pace, we never want to see that growth start to decelerate and it is something we are focusing on for upcoming months," he said.
Related: There is a retail bubble -- and it's bursting
And Adam Strauss, co-manager of the Appleseed Fund, said that too much is being made about Amazon's growing clout in retail.
"I am convinced that the weakness in retail is way more than Amazon," he said.
"It's having an effect. But Amazon is just talking market share. The overall U.S retail sector isn't growing," he added. As a result, his fund is avoiding all retail stocks due to consumer spending concerns.