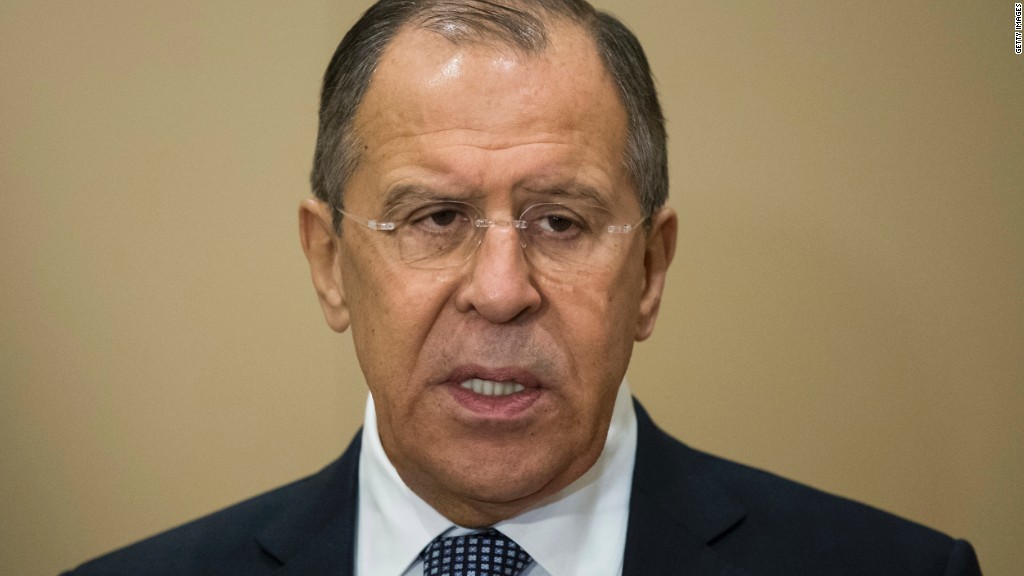 Raytheon, the company that makes the Tomahawk missiles used in the air strikes on Syria by the United States, is rising in early stock trading Friday.
Investors seem to be betting President Trump's decision to retaliate against Syria after the chemical attack on Syrian citizens earlier this week may mean the Pentagon will need more Tomahawks.
The Department of Defense asked for $2 billion over five years to buy 4,000 Tomahawks for the U.S. Navy in its fiscal 2017 budget last February.
Nearly five dozen Tomahawk cruise missiles were launched at military bases in Syria from U.S. warships in the Mediterranean Sea late Thursday.
Raytheon (RTN) wasn't the only defense stock rising Friday either. Lockheed Martin (LMT), which partners with Raytheon on the Javelin missile launcher system and also makes Hellfire missiles, gained nearly 1%.
Related: Trump's Syria air strike is a warning for Wall Street too
Defense stocks General Dynamics (GD) and Northrop Grumman (NOC) also rallied Friday, a day when the broader market was flat due to a mixed U.S. jobs report.
It's unclear whether President Trump and his Defense Secretary James Mattis will ask for a lot more money for Tomahawks once they officially submit a fiscal 2018 budget request.
But Trump said in his preliminary budget blueprint last month that a broad increase in defense spending was needed. A sizable chunk of that was earmarked for upgrading warships, fighter planes and missiles.
And Republican Senator John McCain, who is also chairman of the Senate Armed Services Committee, said in a proposed defense budget that he published in late January that it was critical to invest even more on advanced missile technology.
Related: Oil prices jump after U.S. missile strike on Syria
So it should come as no surprise that defense stocks are among the top performers on Wall Street not just on Friday, but for all of this year.
The SPDR S&P Aerospace & Defense ETF (XAR) has outperformed the S&P 500 so far. And shares of Boeing (BA) are up 14%, making it the second-best stock in the Dow, trailing only Apple (AAPL).