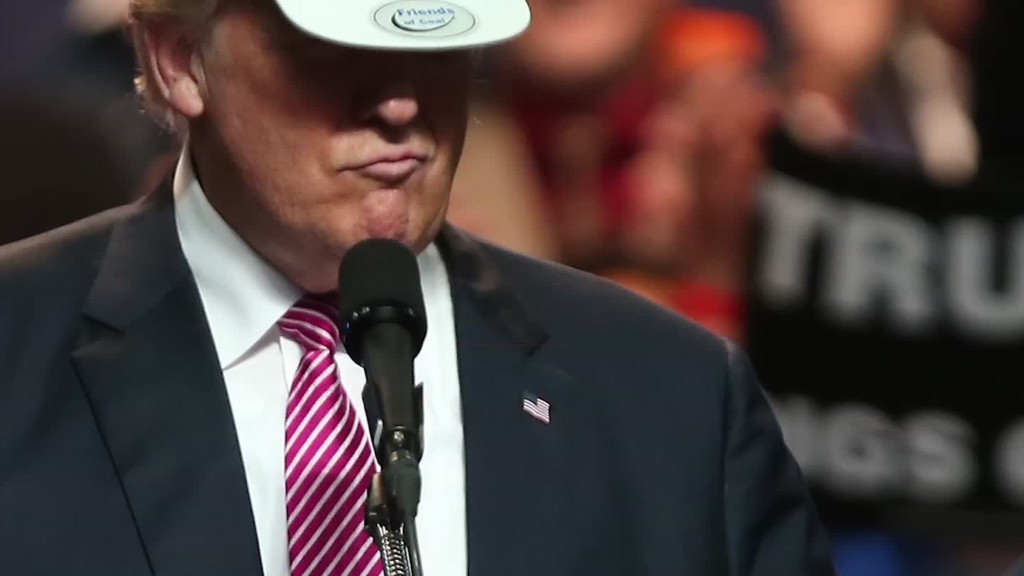 The U.S. unemployment rate dropped to 4.5%, the lowest level since May 2007.
However, hiring slowed substantially in March, President Trump's second full month in office. America only added 98,000 jobs, according to the Labor Department.
It's a disappointment, given the U.S. added 219,000 jobs in February and averaged 187,000 new jobs a month last year. But economists are already calling it a one month "blip." It's common to see a weak month of hiring at some point during the winter. Most experts expect job growth to pick up again soon.
CNN wants to know: Did you get a new job lately?
"We still believe the U.S. labor market is in a good place," says Sam Bullard, senior economist at Wells Fargo. "It will rebound."
Many other countries would love to have 4.5% unemployment. It's very low and shows the U.S. economy has mostly recovered to pre-crisis levels. In fact, it's at a level that most economists consider close to "full employment," when businesses find it hard to hire people.
Related: How many jobs has Trump created? Here's the Trump Jobs Tracker
Wages are rising, but mainly for the bosses
"No one should be obsessed with a single jobs report," says Megan Greene, chief economist at Manulife Mutual Funds. "The headline figure for this month was bad, but if you look at the three-month average, it's still around 180,000 jobs a month."
Workers are starting to get bigger raises as businesses want to keep their best workers happy. Wages were 2.7% higher in March compared to a year ago. For much of the recovery, wages were only growing about 2%.
But Greene says it's not all good news. Most of the wage gains are going to supervisors.
"The bosses are getting paid more, while the worker bees aren't," she says.
Related: Reality check: U.S. manufacturing jobs at 1940s levels
Where the jobs are
Hiring continues to be strong in health care and manufacturing. Trump campaigned on bringing back U.S. manufacturing jobs. So far, 37,000 jobs have been added in his first two full months in office. Those jobs tend to come with good paychecks and benefits.
CNNMoney recently profiled an older blue-collar worker in Pennsylvania named Joe who had struggled for years to find a job after the Great Recession. On March 1, he went full-time at Hoffmann Tool & Die, a machine shop outside Philadelphia.
"I definitely think the economy is getting better. We've been really swamped since the week before the election," Joe's boss, William Doucet, says. He's trying to hire more workers for his small factory.
The weak spot in the economy right now is retail. Many traditional stores are struggling to compete with Amazon (AMZN). They are close stores and going bankrupt as they try to adjust. The U.S. lost 39,000 retail jobs in March alone. Retailers have shed 89,000 jobs since October.