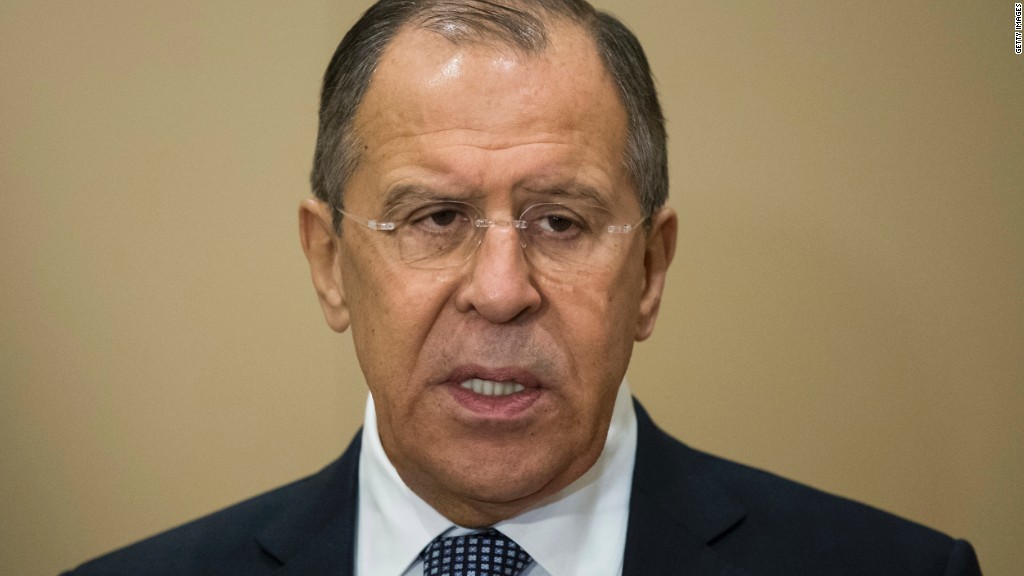 The Russian currency and stock markets fell on Friday as American military action in Syria dashed hopes for a better relationship between Washington and Moscow.
President Trump launched a military strike on a Syrian government airbase overnight in response to a chemical attack on civilians earlier this week.
Russia denounced the attack, promised to bolster Syrian air defenses, and sent a warship to the Mediterranean.
The Russian ruble fell 1% against the U.S. dollar, while the main Russian stock market index dropped 1.8%, despite gains in the price of oil -- the foundation of the Russian economy.
"One immediate impact is that it has dashed hopes that relations between Russia, a supporter of the [Syrian] regime, and the U.S. will normalize," said William Jackson, senior emerging markets economist at Capital Economics.
Expectations of a quick thaw were already fading, in part because of the intense scrutiny that Trump and his administration are facing over their ties with Russia. The House Intelligence Committee is investigating alleged Russian attempts to meddle in the 2016 elections and whether Trump associates colluded with Moscow.
Related: What would rolling back U.S. sanctions mean for Russia?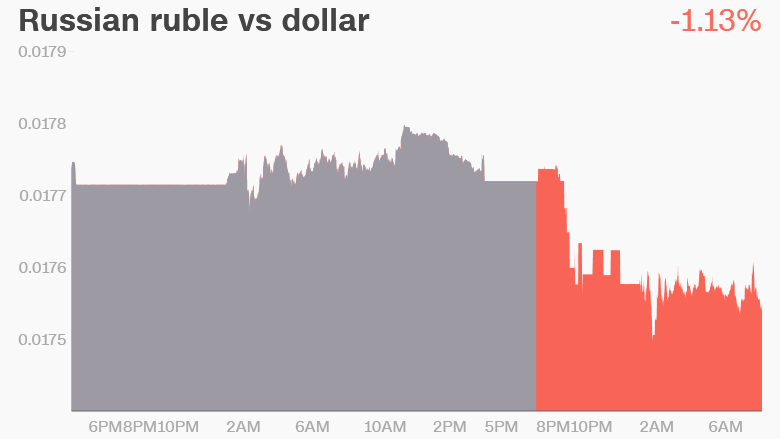 President Trump had said he would be willing to roll back sanctions imposed on Moscow over Ukraine, but only if Moscow was ready to cooperate on other issues.
Russian stocks and the ruble jumped immediately after Trump's election victory in November as investors hoped for a quick thaw in relations.
"We may have just reached a new low in relations now, while expectations for a swift reset had been too optimistic," said Gunter Deuber, the head of central and eastern European research at Raiffeisen Bank.
The sanctions, coupled with collapsing oil prices, hit Russia hard. The economy shrank for seven consecutive quarters before finally returning to growth in the last quarter of 2016.
But while the economy appears to be turning the corner, helped by a recovery in oil prices, ordinary Russians are not yet seeing the benefits.
The number of Russians living in poverty rose to nearly 20 million in 2016, the highest in nine years, official data showed this week.