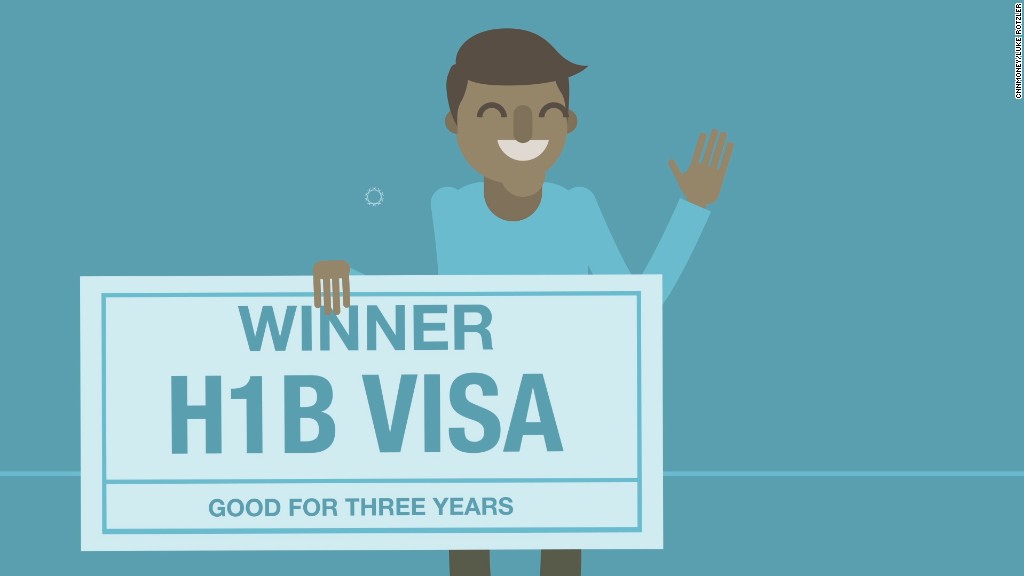 There's an overwhelming demand for H-1B visas -- yet again.
On Friday morning, U.S. Citizenship and Immigration Services announced that it has already reached its congressionally mandated threshold of 85,000 visas for the new fiscal year.
The news comes just four days after the new application period opened up on Monday. It also comes amidst a growing call from the new administration to crack down on the abuse of the visa.
The agency will continue to accept petitions that aren't subject to the cap, like those tied to universities or some nonprofits.
USCIS has yet to release the total number of petitions it received, which it will likely do in the coming week. Last year, 236,000 foreigners applied. This is the fifth consecutive year that the cap has been met within five days.
Related: Trump administration moves to combat H-1B visa fraud with increased site visits
USCIS uses a lottery system to determine which petitions are selected for one of the 85,000 visas. Those that are selected are then subject to review before receiving final approval.
In past years, premium processing has helped applicants receive an answer on their petition much faster -- within 15 days as opposed to months. However, USCIS temporarily froze the premium processing option this year in an attempt to reduce overall processing times.