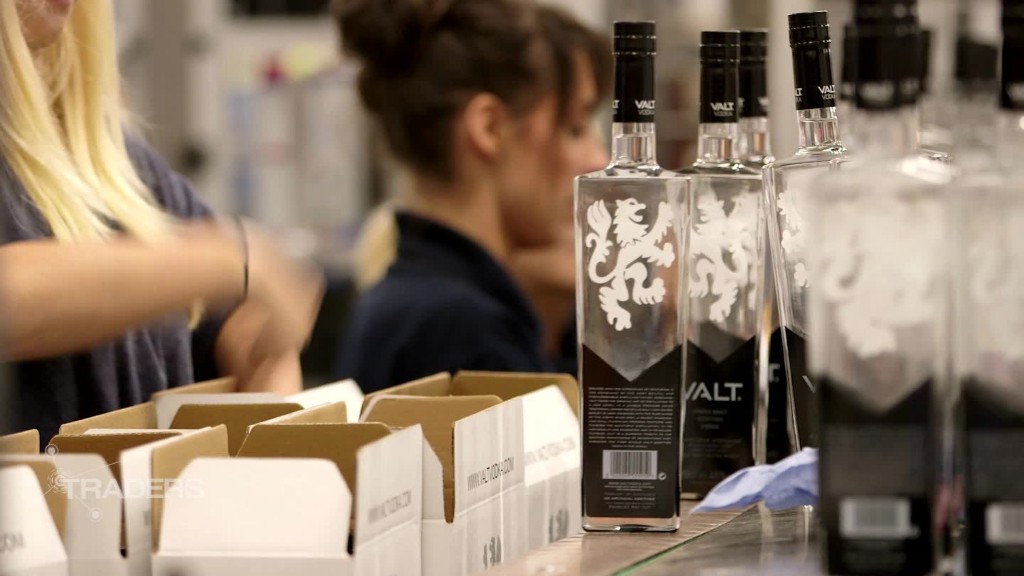 Move over, Johnnie Walker. There's a tussle at the top of the global booze business.
The company that makes China's eye-wateringly strong Moutai drink is edging out Diageo (DEO), the owner of Johnnie Walker, as the world's most valuable liquor firm.
Kweichow Moutai, whose fiery signature product has an alcohol content of 53%, hit a market capitalization of $71.5 billion on Friday, pushing it past Diageo.
Based in the southwestern province of Guizhou, Moutai makes a high-end type of baijiu, a popular Chinese liquor distilled from sorghum and rice. The company's stock has been on a tear this past year, soaring more than 50%.
Related: How to drink baijiu: Beijing's pros share their tips
Moutai has a storied place in Chinese culture and is considered the "drink of diplomacy." It was used to toast President Richard Nixon on his landmark trip to China in 1972.
To this day, Moutai is considered the gift to give and the drink of choice to toast with on special occasions, especially big business deals. That's made it a staple at lavish banquets, the very ones discouraged by Chinese President Xi Jinping's anti-corruption campaign.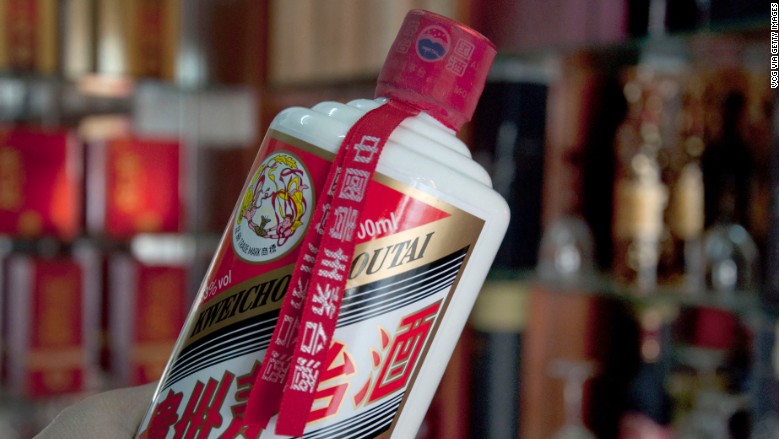 As the campaign got under way in 2012, Moutai sales took an initial hit, but that didn't last long.
"They got smart," said Shaun Rein, the founder of China Market Research in Shanghai. Moutai cut prices to make its baijiu more affordable and broadened distribution to make it more accessible, according to Rein.
The drinks maker turned its attention to a wider, younger consumer base rather than the government officials to whom it had traditionally appealed.
For the moment, that approach seems to be working. But Moutai has a huge dependency on the Chinese market, which accounts for 95% of its sales.
Related: Russians ditch legal booze as moonshine sales spike
It has made some efforts to expand outside of the country, but without much success.
Rein says there's still potential at home, with more young people now able to afford the punchy price tag -- a 500 ml bottle (about one pint) can set you back as much as $580 -- and a slow but steady increase in luxury purchases.
Perhaps most important, Moutai's brand is so strong in China, Rein says, that "they just don't have any real competitors."