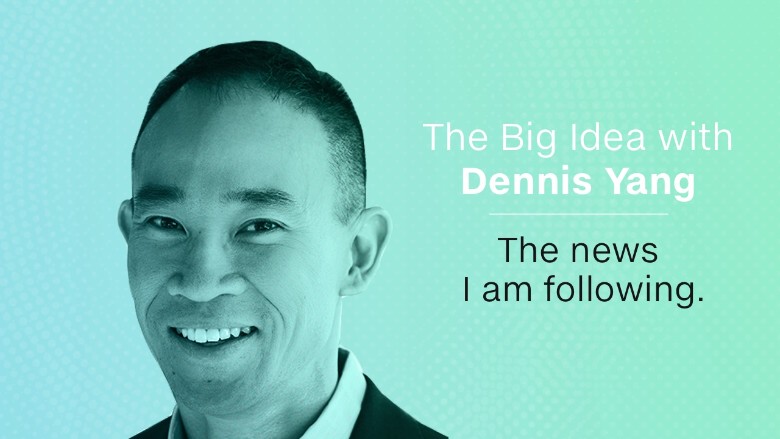 This week, the guest curator for "The Big Idea" is Dennis Yang.
Occupation: CEO, Udemy
Yang joined Udemy as President and COO in 2012 and became CEO in 2014. The San Francisco-based startup offers over 45,000 online courses targeted at professionals. It's the world's largest online learning marketplace, with more than 15 million students worldwide.
Before starting at Udemy, Yang worked in product development at several software companies, including Siebel Systems and Good Technology.
Yang has an MBA from Stanford University and BA from Northwestern University.
Here's a sample of what Dennis Yang is reading this week (to see more, add "The Big Idea" stream in the CNN MoneyStream app)
-Can AI ever be as curious as humans? (Harvard Business Review)
-Most students graduate with mediocre workplace skills, study finds (U.S. World & News Report)
-How this rural town is defying economic stereotypes (New York Times)
Related: Startup taps student demand for paid work
"The Big Idea" lets you peek into the minds of leading people in business.
Every day, you will see multiple stories appear in your stream that are hand-picked by the guest curator of the week. Previous guests include Kate Hudson, Richard Branson, T-Mobile CEO John Legere and many other top business leaders.
Reading this article on your Apple device? Click here to download CNN MoneyStream. Or if you are on Android, download it here.
Download CNN MoneyStream for all the latest news about all your favorite companies, people, business topics and markets.