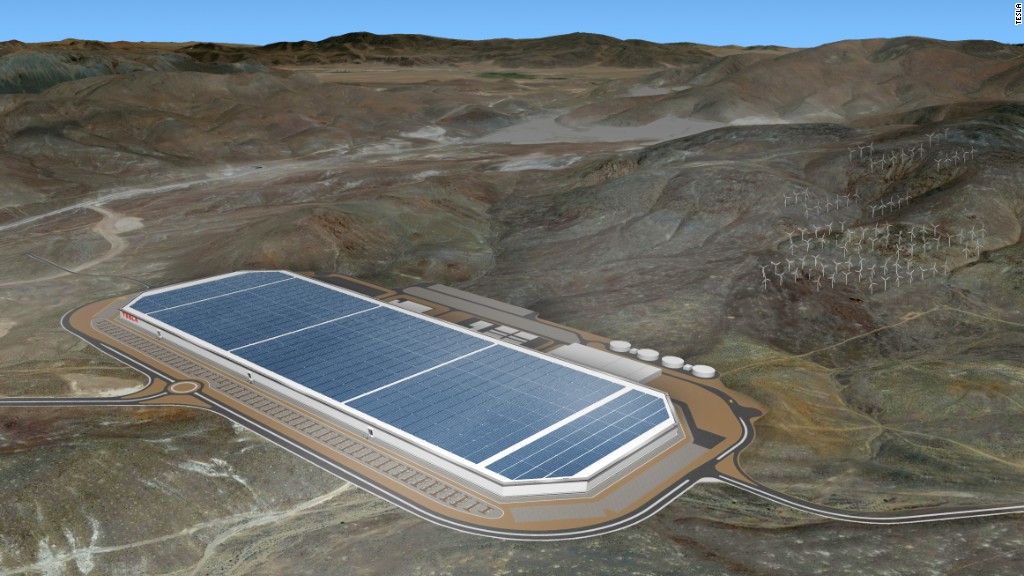 Tesla has inched ahead of General Motors to become the most valuable car company in America.
The electric-car maker hit a market value of $50.84 billion on Monday, edging past GM (GM) at $50.79 billion.
It's another milestone for Tesla (TSLA), which passed Ford (F), valued at about $45 billion, last week. And Tesla is inching closer to Japan's Honda (HMC), which has a market value of about $54 billion. Toyota, the most valuable car company in the world, is three times as big.
Tesla loses money, and it sells a small fraction of the cars of its much older competitors. Tesla sold about 25,000 of its Model S and Model X cars in the first three months of the year, compared with 690,000 cars and trucks for GM and 617,000 for Ford in the United States alone.
Rebecca Lindland, executive analyst at Kelley Blue Book, says Tesla is being treated differently than other carmakers. "They're classified as a tech company," she told CNNMoney, "so they're not really held to the same standards."
She adds that while Wall Street focuses on more traditional criteria -- like profitability -- for established companies like Ford and GM, "Tesla kind of gets a free pass."
Lindland doesn't think the attention Tesla's been getting from the stock market is necessarily unwarranted, especially if electric and self-driving cars take off as expected.
"When we think about the future of mobility, they're very well-positioned," she says.
Related: Tesla is worth more than Ford
Investors are also optimistic about Tesla's upcoming Model 3 car. At $35,000, the electric car will cost less than the Model S and Model, and could help make the brand more accessible to middle-class shoppers.
-- CNNMoney's Paul R. La Monica contributed to this report.