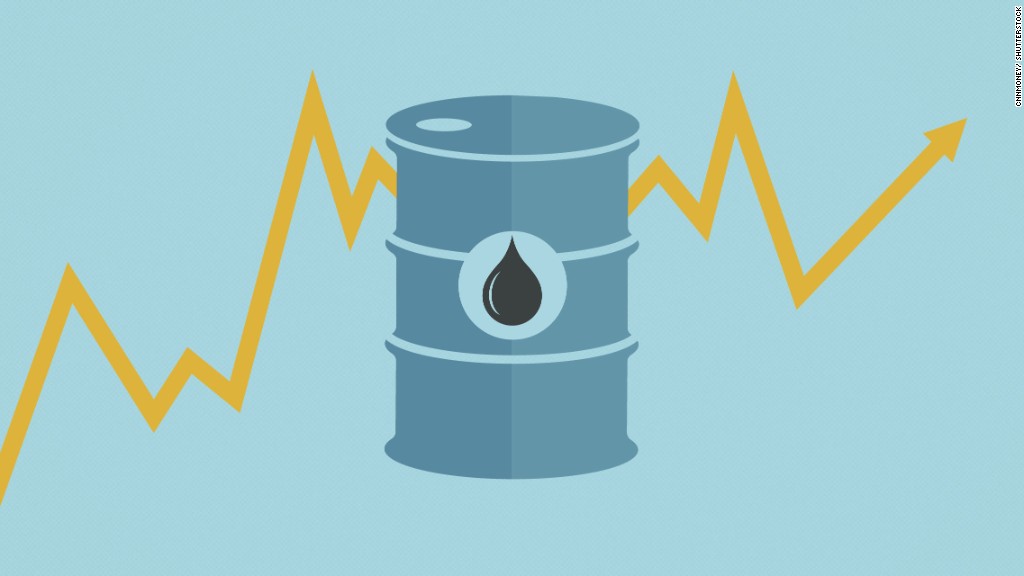 Russia is on the verge of taking control of a US oil company.
In a crazy twist of international events, Russia's state-owned oil company Rosneft might end up owning Citgo, a US energy company based in Houston, Texas.
This isn't a direct takeover. Instead, it hinges on the ability of Venezuela's state-run oil company to pay back its Russian loan. The Venezuelan company owns Citgo, which was used as collateral for the loan.
Both Republican and Democratic lawmakers are highly alarmed. In hotly worded letters to the Trump Administration in recent days, members of Congress and senators warned that it could be a big problem for US national security if Russia gets a hold of Citgo.
"We are extremely concerned that Rosneft's control of a major US energy supplier could pose a grave threat to American energy security, impact the flow and price of gasoline for American consumers, and expose critical US infrastructure to national security threats," a bipartisan group of senators led by Republican Marco Rubio of Florida and Democrat Bob Menendez of New Jersey wrote Monday in a letter to US Treasury Secretary Steve Mnuchin.
All of this comes as tension is high between US and Russia over the conflict in Syria, cyber crime and Russia meddling in US elections, among other disputes. Rosneft is also currently on the US sanctions list for "violating international law and fueling conflict in Ukraine."
How Russia's Rosneft got to this point
This entire situation stems from the fact that Venezuela has been desperate for cash lately. Venezuela's state-run oil company, Petroleos de Venezuela (PDVSA), has owned Citgo since the 1980s. In exchange for a loan from Rosneft in December, Venezuela's oil company put up a large stake (49.9%) in Citgo as collateral.
If PDVSA can't pay its bills on time, Rosneft will almost certainly get control of Citgo. All Rosneft would need to do is buy a few more of PDVSA's bonds to get over the 50% ownership threshold.
"The Russians have a lot to gain through the PDVSA-Rosneft-Citgo asset transfer to the detriment of US interests," wrote Republican Congressman Jeff Duncan and Democratic Congressman Albio Sires in a letter to Mnuchin on Thursday. "We urge your immediate attention and review of this matter."
Mnuchin is chair of the Committee on Foreign Investment in the United States, which determines whether foreign ownership of US companies or assets is a good idea.
While Venezuela or PDVSA won't run out of money immediately, there is a reasonable chance they will by the end of 2017. That could mean PDVSA won't be able to pay back the Russian loan.
It won't happen this week, says Francisco Monaldi, a fellow in Latin American Energy Policy at Rice University's Baker Institute. "But they may default with their next big payment in October or November."
Related: Massive oil discovery in Alaska is biggest onshore find in 30 years
Russia has a history of playing politics with its oil and gas supplies. It has cut off natural gas to Ukraine several times when it's unhappy with what's going on there. It's one of the key reasons Europe has been trying to wean itself off Russian gas because of national security concerns.
However, even if Rosneft does get control over Citgo, it's unlikely Russia would be able to do much to hurt US oil and gas prices.
"The Russians can't hold the US hostage," says John LaForge, an energy expert and head of Real Assets strategy at Wells Fargo. He says Citgo handles about 800,000 barrels of oil a day.
While it's not miniscule, that's just a small fraction of the nearly 20 million barrels of petroleum the US consumes daily. If Rosneft stopped refining oil at Citgo's three US refineries, LaForge says, "Other refineries would love to pick up the slack."
Citgo and the US Treasury did not return CNNMoney's request for comment.
--CNN's Kristina Sgueglia contributed to this story.