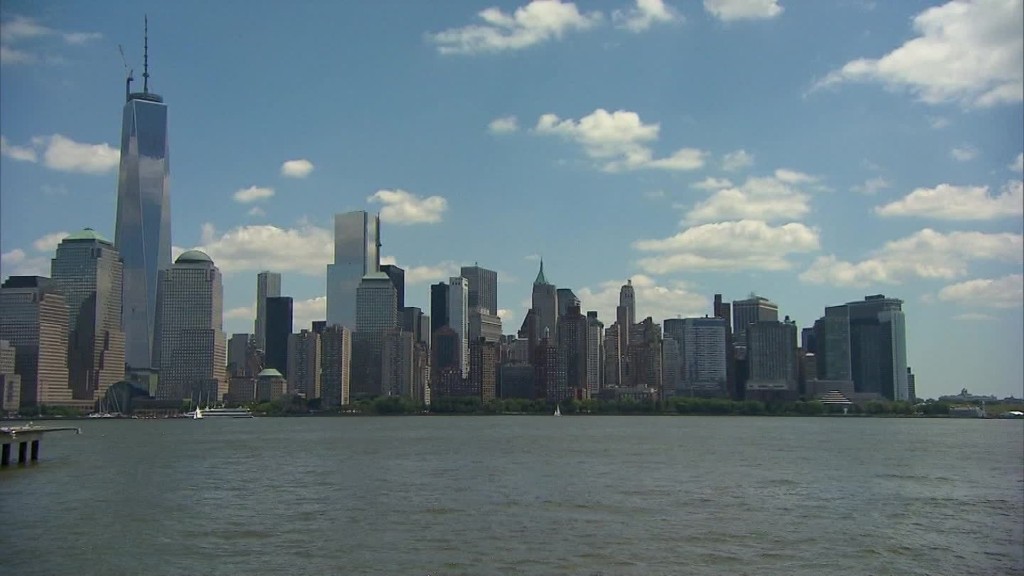 New York isn't the only state making a push for tuition-free college this year.
Lawmakers in Rhode Island are currently considering a proposal put forth by Governor Gina Raimondo that would make two years of public college free for residents.
And unlike New York's scholarship for middle-class families, which was approved this week, Raimondo's proposal would make tuition free regardless of income.
All Rhode Island residents who recently graduated from high school in the state would be eligible if they enroll at one of the three public colleges: University of Rhode Island, Rhode Island College and the Community College of Rhode Island.
The Rhode Island Promise scholarship would cover the cost of tuition and mandatory fees for the first two years at the community college or the last two years for those pursuing a four-year degree.
The delayed funding aims to encourage students to graduate on time. Fewer than half of URI students and 15% of RIC students finish in four years. Just 5% of CCRI students earn their degree in two years, according to the governor's office.
Annual tuition and fees currently cost in-state students about $12,884 at URI, $8,206 at RIC, and $4,266 at CCRI.
Room and board would not be covered under the scholarship.
Related: Everything you need to know about New York's free tuition scholarship
The governor's office expects the program to benefit at least 7,000 students and cost $30 million each year once fully implemented -- or less than 0.5% of the state's budget. As with New York's scholarship, Raimondo has proposed the scholarship as a "last dollar" program. That means it will cover the gap a student has on their tuition bill after using up any federal or state grants he or she already receives.
Raimondo needs the state Senate and House of Representatives to approve the plan. Both are controlled by fellow Democrats, but not everyone is on board with the scholarship plan. House Speaker Nicholas Mattiello has called it "truly unsustainable" and "fiscally irresponsible."
Related: San Francisco will tax the rich to pay for free community college
The governor has proposed including the Rhode Island Promise Scholarship in next year's budget, which needs to be finalized before the start of the fiscal year on July 1.
Free-tuition plans have picked up steam since they were proposed by both Bernie Sanders and Hillary Clinton in last year's presidential campaign. Tennessee and Oregon already offer free tuition at community colleges for all residents, regardless of income, and San Francisco will start this year.
Louisiana has covered tuition for students who meet certain academic standards for decades. But the cash-strapped state could not afford to fund the scholarships fully this year, leaving some students scrambling.
Are you a college-bound Rhode Island resident? Share what you think of this plan with CNNMoney by emailing Katie.Lobosco@cnn.com.