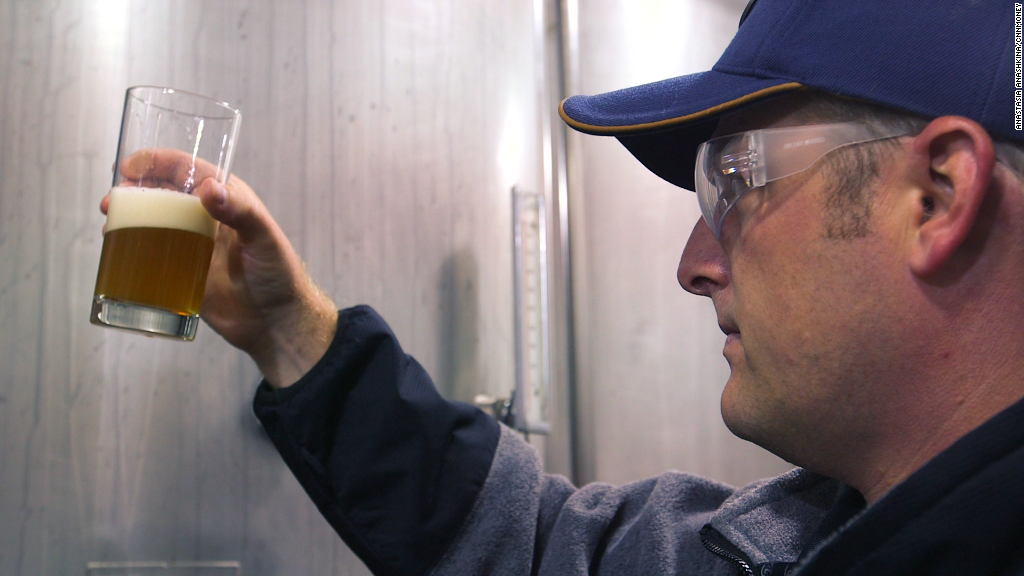 A long-shot bet on craft beer is paying off massively for 1,300 investors.
Scottish craft brewer BrewDog announced Monday that investors who supported its initial crowd-funding effort back in 2010 have secured a return of nearly 2,800%.
American private equity firm TSG Consumer Partners, which has also invested in consumer brands like Glaceau vitamin water and Smashbox Cosmetics, has agreed to pay £213 million ($265 million) for a 23% stake in the craft brewer, pushing its valuation to £1 billion ($1.2 billion).
BrewDog was founded in 2007 by James Watt and Martin Dickie, who started operations in Watt's mother's garage. The brewer had funded its expansion by raising money directly from a total of 56,000 investors.
The new investment from TSG means that the company's 1,329 initial investors are in line for a 2,800% return. The smallest investment from 2010 -- £230 -- is now worth a cool £6,360. Investors who bought into the latest crowd-funding round in April 2016 also made a solid return of 177%, according to BrewDog.
"We're not going to let the deal go to our heads, but Martin did buy himself a new jumper [sweater]," Watt said in a statement.
Related: The world's most valuable liquor company is now Chinese
The private equity investment may dilute the brand of this scrappy startup, which markets itself as rebellious and "punk".
But Watt defended the move, saying that he and Dickie remain the largest shareholders in the business and plan to stick around to keep growing the brand.
"What we've done gives us the firepower to remain fiercely independent but compete with the ... giants in our industry," he said, noting that the company had turned down approaches from other suitors in order to work with TSG.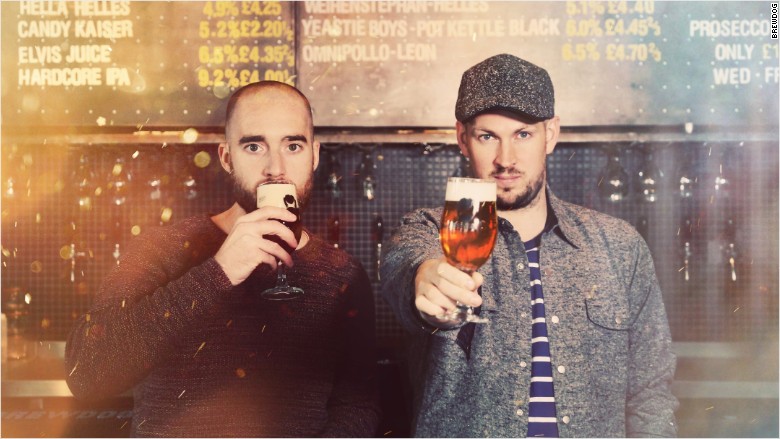 TSG's managing director Blythe Jack said in a press release that he was looking forward to "working with BrewDog and its founders as it continues to innovate, expand and harness a unique rebellious energy."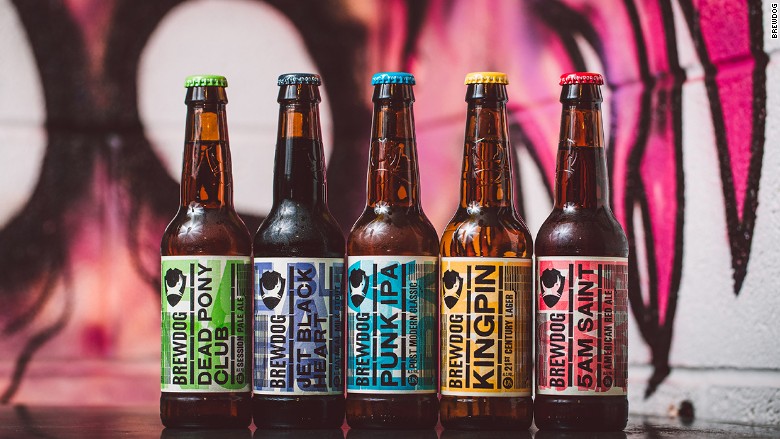 BrewDog exports beer to 55 countries and is set to open a new brewery in Ohio next month. It plans to use money from TSG to open two more breweries in Asia and Australia.