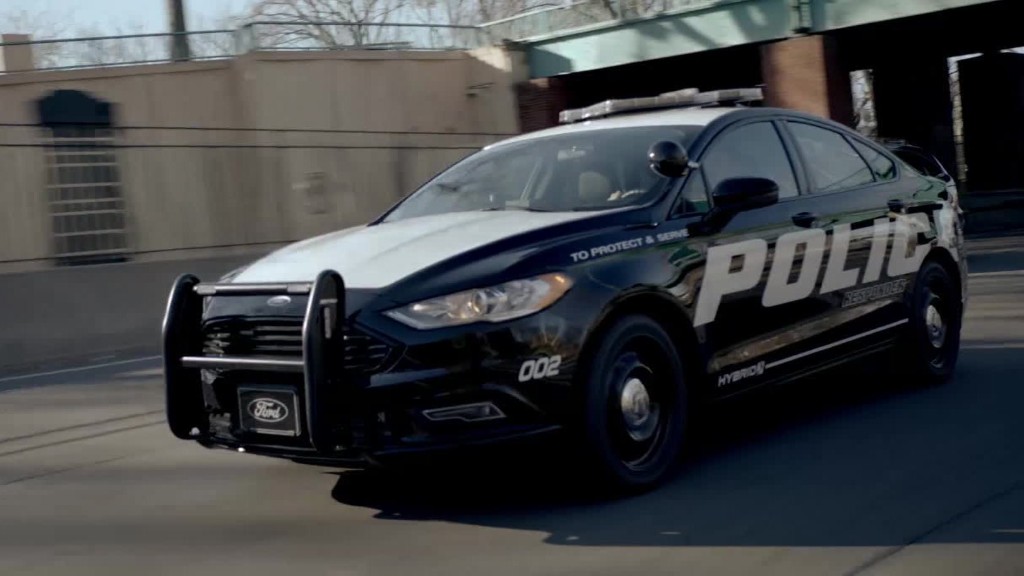 Police departments across the country will now be able to chase fleeing perps in a car that gets an EPA-estimated 38 miles per gallon.
The new Ford Police Responder Hybrid Sedan will be the first pursuit-rated hybrid police car offered in America, according to Ford.
You may have seen police in your neighborhood driving hybrids like Toyota Priuses or Chevrolet Volts. Those cars are mostly just used to get police officers from one place to another. They're not intended for pursuing and apprehending suspects in what could be dangerous high-speed chases.
The Police Responder Hybrid Sedan is based on the Ford Fusion Hybrid, but a number of changes have been made to fit it out for serious police work. Among other things, the Police Responder will have better engine cooling, stronger brakes, a more rugged suspension system and skid plates underneath to protect mechanical components when the car drives over curbs.
In order to officially qualify as "pursuit rated," the Ford Police Responder will be tested this fall by the Los Angeles Sheriff's Department and the Michigan State Police, two agencies that rate pursuit vehicles for police departments across the country. Ford is confident it will pass based on the automaker's own internal testing. The car will be available this spring.
Besides being able to catch criminals, Ford (F) is also touting the $3,900 in annual fuel savings per car compared to regular police cars. The hybrid's fuel economy is almost twice is good as that of the non-hybrid Ford Police Interceptor.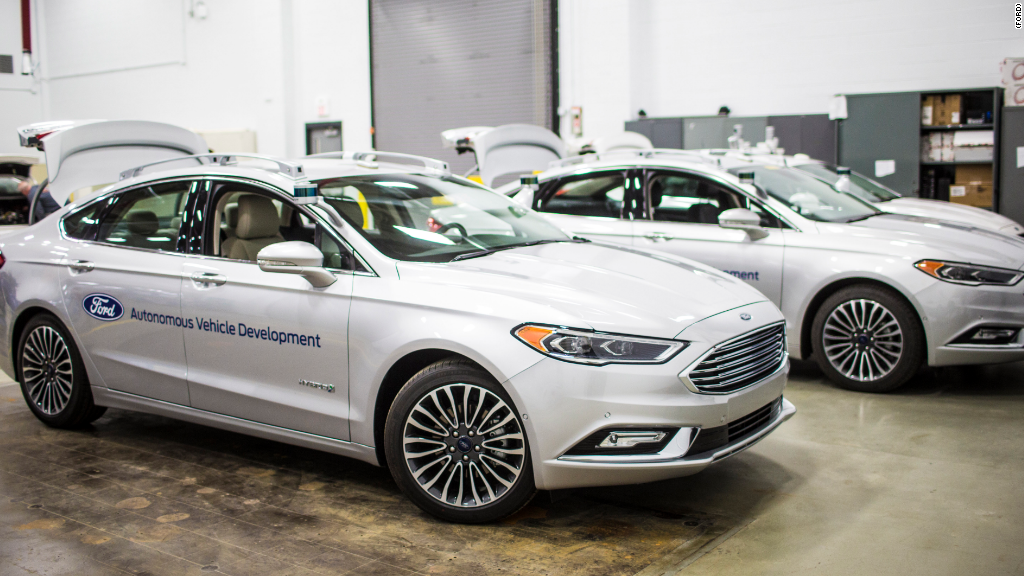 Police cars spend about 60% of their on-duty time running at idle, according to Ford. Hybrid cars use little or no gas while idling.
The Police Responder's interior has also been modified for police use with front seat cushions shaped to accommodate equipment belts and gun holsters. The back seat area has been designed without seatback or door pockets where a suspect could hide contraband or weapons. The backrests of the front seat are also equipped with protective anti-stab panels.The car has easy-to-clean surfaces for the ready removal of unspeakable messes.
The Police Responder Hybrid Sedan is intended mostly for urban use, according to Ford. For chasing down speedsters on the highway, Ford's Taurus-based Police Interceptor, available with a turbocharged V6 engine, is still recommended. For one thing, the Police Responder lacks protection against high-speed rear impacts that can occur when police cars are stopped on the shoulder of a highway.