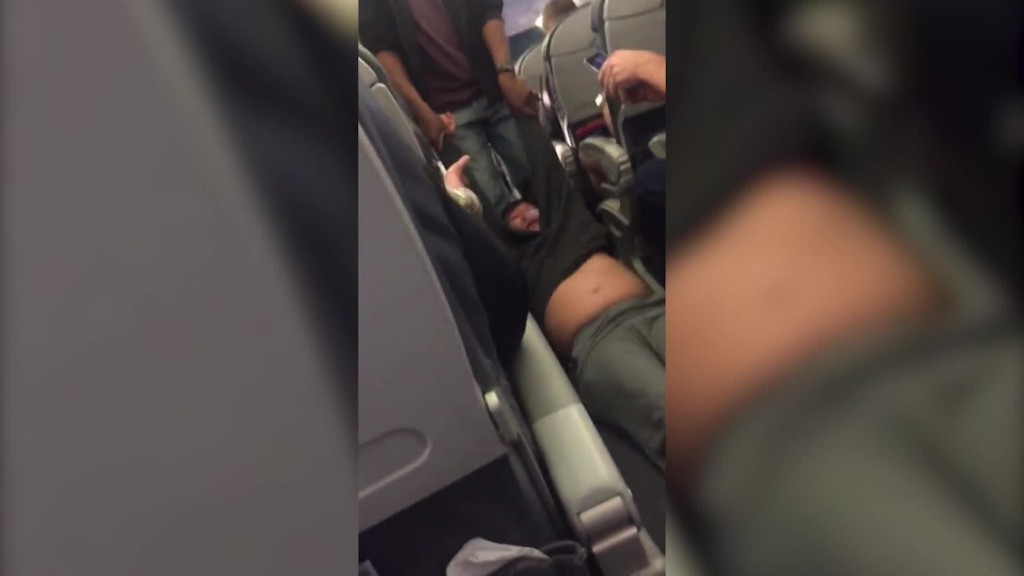 It only took 24 hours for online anger to shift from United Airlines to a Kentucky newspaper.
On Tuesday, a day after the public reacted in horror to a video of United passenger David Dao being violently removed from a flight, Louisville's Courier-Journal ran a story examining what it called his "troubled past."
And just like that, an internet-wide conversation on air travel protocol and corporate responsibility gave way to one about journalistic ethics, with a chorus of reporters denouncing the unflattering coverage of someone who'd never sought the spotlight in the first place.
"Why are unrelated past facts about this private citizen's life now newsworthy for digging up and publishing?" asked The Intercept's Glenn Greenwald.
The story was written by Morgan Watkins, a state enterprise reporter for the Courier-Journal, who referred requests for comment to Joel Christopher, the executive editor of the Courier-Journal.
Watkins' article was denounced by a number of journalists as essentially running interference for a company currently enduring both a public relations nightmare and a dip on the stock market. Eater executive editor Helen Rosner tweeted that "Reporters like [Watkins] are propagandists complicit in state violence. A low-rent Leni Reifenstahl who history will utterly forget."
Christopher called the idea that Watkins was helping United a "ridiculous criticism."
In a phone interview on Tuesday, Christopher stood by the story, saying it was a valid subject as Dao's story is known to the paper's local audience. But Christopher also acknowledged that the initial version of the story did not clearly establish Dao's connection to the local audience.
"We didn't do a good enough job of explaining that context," Christopher said.
The story has since been updated to accommodate the likelihood that, as Christopher put it, "much of the audience that is reading it isn't from Louisville or Kentucky."
"There's a difference between looking at it through a national lens and a local lens," he said. "The fact is that Dr. Dao is known to our local audience. His previous case was covered by media here. It's a pretty well-known case. So it would be unusual in any market for any news organization to not acknowledge when someone who's been thrust into the spotlight has previously been in the news."
But there are media critics who would argue that Watkins' story fell short of that goal.
"The @courierjournal covered only the rap sheet, not full measure of the person. Don't make this mistake," tweeted NPR media correspondent David Folkenflik. "I can see a case for story about a local figure [who] was caught up in the news. This wasn't it."
There were also other reporters and outlets that couldn't make the claim of pursuing a local angle as they covered Dao's history, among them the New York Post and Lisa Fletcher, a reporter for WJLA in Washington, D.C.
Fletcher was pilloried on Tuesday after tweeting a photo of documents that she said detailed Dao's "troubled past."
Fletcher later deleted the tweet, and clarified that her story is not "one-sided." She also denounced "violent threats" that she said had been directed at her.
But the case of Dao is only one of several recent examples of news outlets taking hugely popular stories into uncomfortable territory.
Ken Bone, the red sweater-donning Illinois voter who became an internet celebrity after he appeared at a presidential debate last fall, quickly found his digital footprint under examination by reporters.
And after a Chicago man named Gary Coe made an impromptu appearance during this year's Academy Awards broadcast, several outlets revealed that he had just finished serving time in prison.
Stories like that are often born out of newsroom pressure to wring as many clicks out of the viral sponge as possible.
But Christopher insists that the article on Dao was legitimate, and only one part of "a whole body of reporting" that his paper has done on the subject.
And ultimately, Christopher said the anger shouldn't be directed at his reporter.
"Morgan was assigned this story, and the decision on what to publish and what not to publish is out of her hands," he said. "Any criticism should be directed my way."