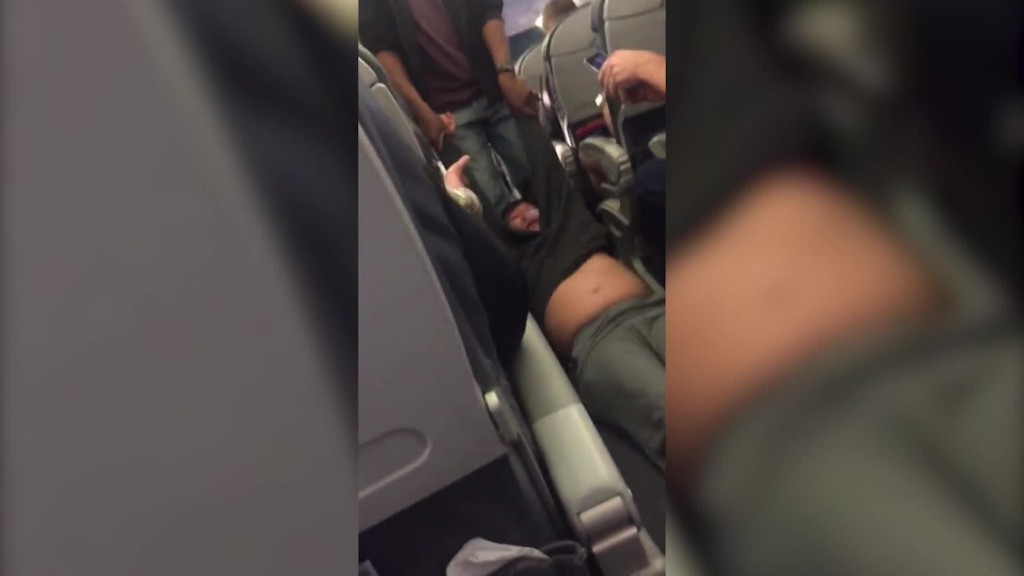 The skies are getting less friendly for United Airlines.
Rival airlines are trolling United after the forcible removal of a passenger from one of its flights.
The passenger was dragged off a plane in Chicago on Sunday after he declined to give up his seat. United wanted to give the seat to a commuting crew member.
Royal Jordanian ribbed United with a tweet. "We are here to keep you #united," it said. "Dragging is strictly prohibited."
Emirates also got in on the action. In a video, it referenced United CEO Oscar Munoz's putdown of Middle Eastern competitors last month. He told the airline trade publication ATW: "Those airlines aren't airlines. They're international branding vehicles for their countries."
The Emirates video said: "Well Mr. Munoz, according to TripAdvisor, the world's largest travel site, not only are we a real airline ... we are the best airline."
It also listed some of the accolades Emirates has received from TripAdvisor, before ending with this message: "Fly the friendly skies ... this time for real."
Not to be outdone, Qatar Airways tweeted: "We're united in our goal to always accommodate our passengers." The tweet included a cheeky photo of an app update that said, "Doesn't support drag and drop."
Related: United CEO apologizes for 'truly horrific' passenger incident
The biggest three U.S. airlines have taken issue with alleged subsidies that Etihad Airways, Emirates and Qatar Airways receive from their governments.
In February, the CEOs of United (UAL), American Airlines (AAL) and Delta (DAL) wrote to Secretary of State Rex Tillerson in February to object. They want the U.S. government to review agreements that allow the Gulf carriers to fly freely from the United Arab Emirates and Qatar to any U.S. destination.