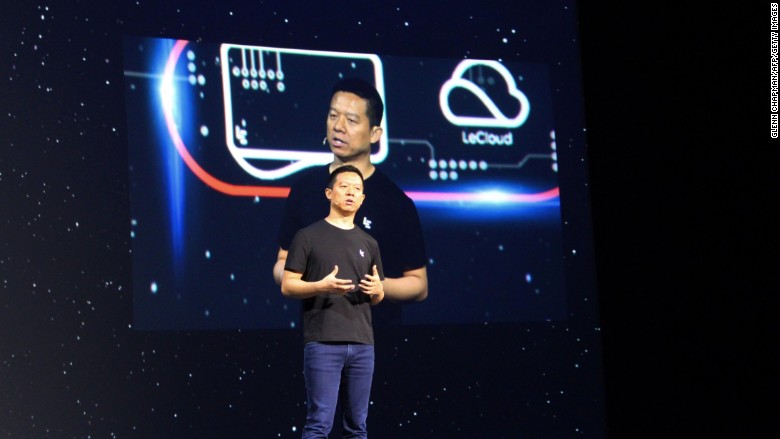 A major Chinese tech deal in the U.S. just fell apart.
Beijing-based LeEco has pulled the plug on a plan to buy U.S. electronics maker Vizio for $2 billion. In a statement, the companies blamed "regulatory headwinds" for the deal's collapse but didn't elaborate.
It's a sharp turnaround from July, when LeEco touted the acquisition of the U.S. smart TV maker as "an important step" in its efforts to grow in North America.
But the Chinese company -- whose businesses range from digital content to electric vehicles -- has run into difficulties since then in its grand plans for global expansion.
Related: Chinese tech tycoon cuts salary to 15 cents as company bleeds cash
The Chinese government has begun restricting overseas investments and acquisitions in recent months in order to rein in the huge sums of money flowing out of its economy. That appears to have sunk other high-profile deals, including one by China's richest man to buy the producer of the Golden Globes.
LeEco has also reported financial problems of its own. Its founder and CEO, Jia Yueting, recently slashed his annual salary to 15 cents after acknowledging the company was running low on cash.
Related: $1B sale of Dick Clark Productions to China's Wanda Group falls through
Jia, who founded the company in 2002, apologized to shareholders and employees in a memo in November and promised to rein in the company's ambitions.
Despite the deal's demise, LeEco and Vizio say they will continue to "explore opportunities" to work together.
For LeEco, that means getting its app and content onto Vizio's smart TVs. In return, LeEco would help bring Vizio's products to the vast Chinese consumer market.