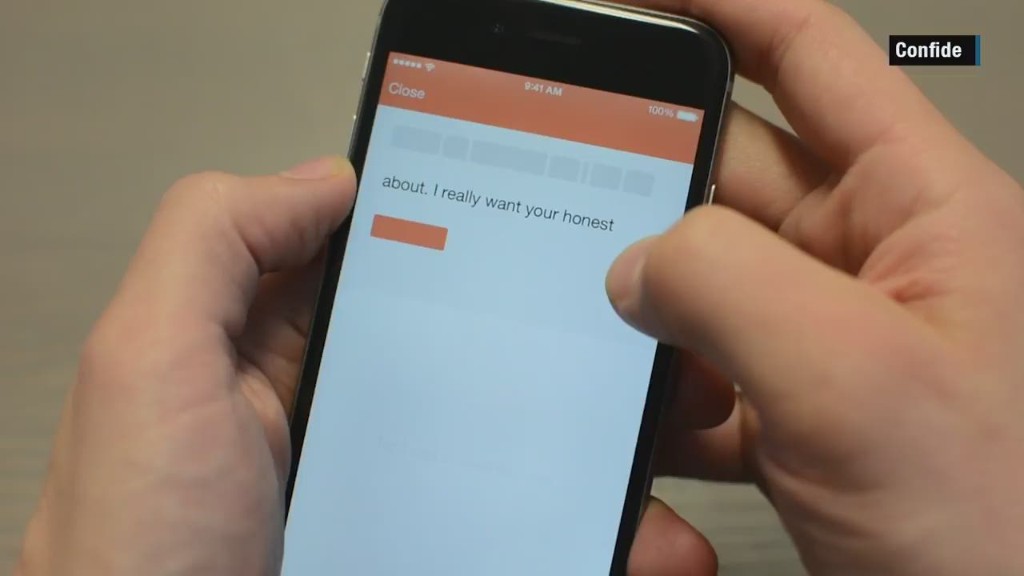 Like most New Yorkers, Howard Lerman talks quickly and dresses in black.
The 37-year-old is CEO of Yext, which just had one of the biggest public debuts ever for a startup born in the Big Apple.
Yext (YEXT) stock started trading on the New York Stock Exchange Thursday, surging 22%. The company is now worth over $1 billion.
"I'm an East Coast guy," Lerman told CNNMoney.
Lerman grew up in northern Virginia, just as AOL was exploding on the scene. He went to Duke University and just couldn't see himself in Silicon Valley.
"When you're starting a company, you need to rely on people around you to work for free for a long time," Lerman says. He met Yext's chief operating officer, Tom Dixon, in middle school. He still remembers the day Dixon brought a Pentium chip to class. It was the beginning of a long friendship, fused with a common love of tech.
"They were scary bright kids," remembers Vern Williams, their math teacher at Longfellow Middle School in Falls Church, Virginia. "They didn't like routine or textbooks. They wanted to push their creative juices."
Related: Meet Khe Hy, the Oprah for Millennials
Yext is one of five companies Lerman has founded so far. It's basically a 21st Century version of the phone book (Yext actually stands for "next Yellow pages.")
Companies like McDonald's (MCD), one of Yext's clients, need the addresses, hours and contact info for its many restaurants up to date on sites as diverse as Google Maps, Yelp, Facebook, Bing, etc. Yext provides the software for companies to update their information on all of those sites with one click.
"We're pioneering a new market," Lerman, who co-founded the company in 2006, says.
But for all its success, the company still isn't profitable. Like many young tech companies, there's still a lot of risk about how much Yext will grow in the coming years and whether it will be able to generate bigger sales.
Yext has over 600 employees with offices in the U.S. and Europe. Lerman speaks German and is currently learning Chinese, perhaps foreshadowing Yext's next move.
"I think being an entrepreneur is the intersection of two things: Being able to see how the world should be and then doing something about it," he says. "A lot of people can do one of those two things."
Related: Silicon Valley kicks off fight on net neutrality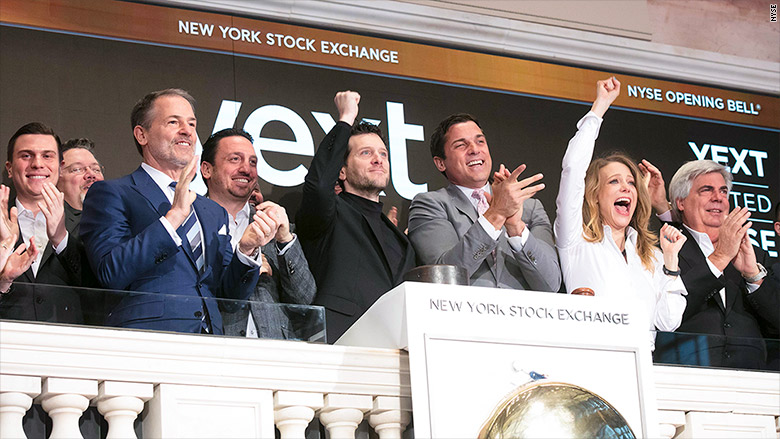 Lerman has been compared to iconic tech CEOs like Marc Benioff of Salesforce for his ability to rally crowds, and Apple cofounder Steve Jobs for his love of black turtlenecks, which he wears every day.
In addition to Yext, Lerman also created the secret messaging app Confide. It's gotten a lot of media attention lately after news broke that White House staffers were using it to chat confidentially with each other, and journalists. Confide markets itself as a secure app "military-grade end-to-end encryption," although some have questioned whether that's a fair statement.