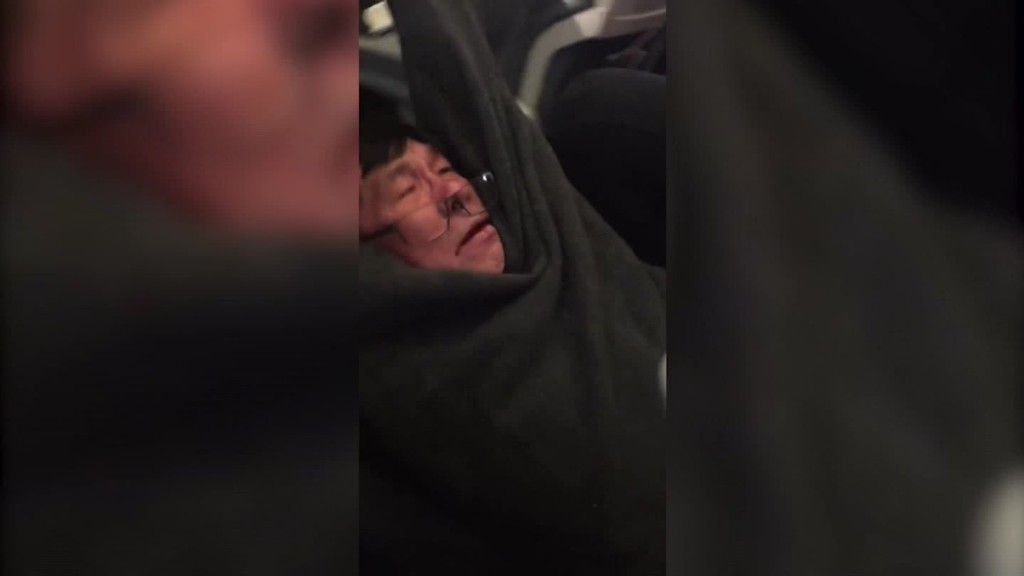 United Airlines fell face first into a public relations hole last Sunday after a passenger was forcibly dragged off a flight -- and the entire incident was videotaped.
On a flight from Chicago to Louisville Sunday evening, Dr. David Dao was booted from an aircraft because the airline needed his seat to transport crew members.
United initially called the incident an "upsetting event." But that evolved into a "truly horrific event" that prompted a full review of United's customer service training and refunds for everyone on the flight.
Monday, April 10
Footage of the incident begins circulating on social media late Sunday night and continues into Monday morning. United CEO Oscar Munoz issues a public statement and writes a letter to employees.
"This is an upsetting event to all of us here at United," Munoz said in a statement. "I apologize for having to re-accommodate these customers. Our team is moving with a sense of urgency to work with the authorities and conduct our own detailed review of what happened. We are also reaching out to this passenger to talk directly to him and further address and resolve this situation."
"This situation was unfortunately compounded when one of the passengers we politely asked to deplane refused and it became necessary to contact Chicago Aviation Security Officers to help," Munoz wrote in a letter to employees. "Our employees followed established procedures for dealing with situations like this. While I deeply regret this situation arose, I also emphatically stand behind all of you, and I want to commend you for continuing to go above and beyond to ensure we fly right."
United Airlines spokesperson Megan McCarthy issues a summary of what the airline knew about the incident at the time. United claims the passenger was "disruptive and belligerent" and aviation officers were "left with no choice" but to "assist in removing the customer."
Tuesday, April 11
The incident continues to dominate headlines. Lawyers for Dao make it known that Dao is still in a Chicago hospital recovering. United issues a new statement that steers away from putting any blame on Dao.
"The truly horrific event that occurred on this flight has elicited many responses from all of us: outrage, anger, disappointment. I share all of those sentiments, and one above all: my deepest apologies for what happened," Munoz said in a statement. "Like you, I continue to be disturbed by what happened on this flight and I deeply apologize to the customer forcibly removed and to all the customers aboard. No one should ever be mistreated this way.
"It's never too late to do the right thing. I have committed to our customers and our employees that we are going to fix what's broken so this never happens again. This will include a thorough review of crew movement, our policies for incentivizing volunteers in these situations, how we handle oversold situations and an examination of how we partner with airport authorities and local law enforcement. We'll communicate the results of our review by April 30."
Wednesday, April 12
Early Wednesday morning, additional footage surfaces that shows the moments leading to when officers dragged Dao from the aircraft. It shows Dao explaining why he would not leave the plane. Munoz appears on ABC's "Good Morning America." Three Chicago Department of Aviation officers are placed on leave.
"We are not going to [use] a law enforcement official to take [overbooked passengers] off. To remove a booked, paid, seated passenger -- we can't do that," Munoz said on ABC.
"[Our employees] all have an incredible amount of common sense, and this issue could have been solved by that. That's on me. I have to fix that.
"What I felt [while watching the video] ... probably the word 'ashamed' comes to mind."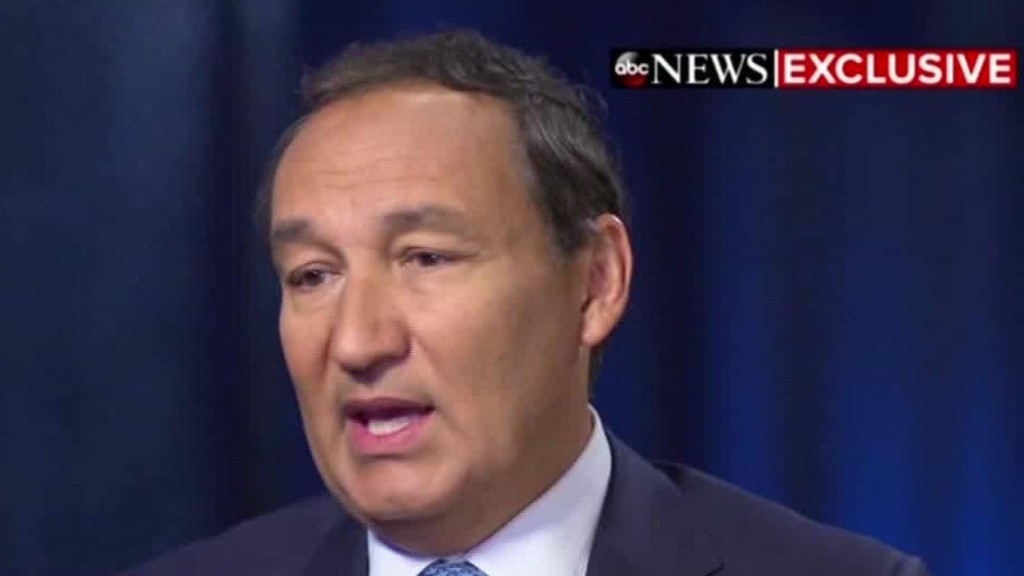 Thursday, April 13
Dao's lawyers hold a press conference, saying Dao suffered a concussion and promising to file a lawsuit. United issues another statement explicitly focused on Dao.
"We continue to express our sincerest apology to Dr. Dao. We cannot stress enough that we remain steadfast in our commitment to make this right," United Airlines said in a statement.
"This horrible situation has provided a harsh learning experience from which we will take immediate, concrete action.
"We are committing that United will not ask law enforcement officers to remove passengers from our flights unless it is a matter of safety and security. Second, we've started a thorough review of policies that govern crew movement.
"Third, we will fully review and improve our training programs to ensure our employees are prepared and empowered to put our customers first. Our values -- not just systems -- will guide everything we do. We'll communicate the results of our review and the actions we will take by April 30.
"United CEO Oscar Munoz and the company called Dr. Dao on numerous occasions to express our heartfelt and deepest apologies."