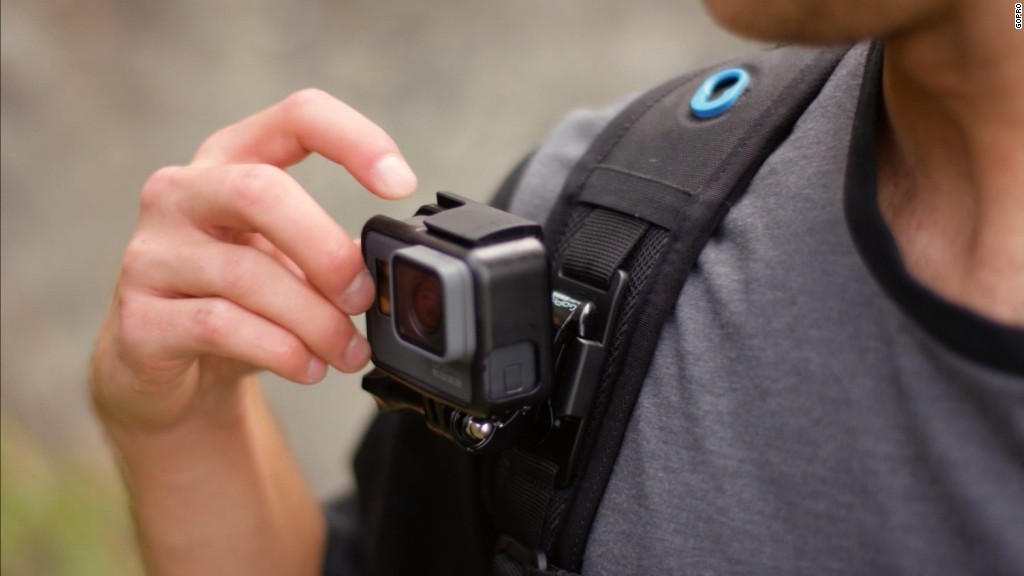 For a few months in 2016, GoPro was actually starting to resemble a traditional media company.
GoPro (GPRO) launched one show following Olympic athletes on their "path to greatness" and another focused on middle school kids trying to "save the world." There was even a series about the "crazy lives" of recording artists, which kicked off with Outkast's Big Boi driving around San Francisco in a Lamborghini.
It was all part of an ambitious plan first laid out in GoPro's filing to go public in 2014. The action camera maker wanted to move beyond hardware and "become an exciting new media company," according to its IPO filing.
To get there, GoPro launched streaming video channels on platforms like Xbox Live and Roku, and hired executives from Hulu, HBO and CBS. As recently as August, GoPro was talking up plans to launch dozens of video series. One exec even teased the idea of building out a network of "stringers around the world," described as being like Vice.
And then, last November, the dream of a new media empire ended.
GoPro announced the closure of its entertainment division as part of a bid to return to profitability this year and boost its devastated stock price. Ocean MacAdams, the former Current TV exec who was brought in to run the division in late 2015, told CNNTech he officially left the company last month.
The high-profile media effort was undermined by costly productions with unclear returns and the tough tradeoffs of a company trying to salvage its core business, according to analysts and former employees, some of whom spoke on condition of anonymity.
"After the IPO, we experimented with monetization strategies such as branded partnerships, original productions, and through channel distribution partners," Lara Sasken, a spokeswoman for GoPro, said in a statement to CNNTech. "In time we recognized that rapidly scaling production would not deliver an immediate ROI beyond the marketing value for our products."
Related: GoPro recalls Karma drone because it loses power mid-flight
GoPro's media stumble is a cautionary tale for the tech industry. Media has become the new hobbyhorse in Silicon Valley, with everyone from Apple (AAPL) to Snapchat (SNAP) looking to produce original content.
At a time when one tech company can easily copy another, it may be "the personalities and content on the platform that are not replicable by a small team of engineers and designers overnight," says Hunter Walk, a former YouTube product manager and partner at venture firm Homebrew.
While Netflix (NFLX) and Amazon (AMZN) have found success investing billions on content, other tech companies struggle with the costs and execution.
Yahoo (YHOO) took a $42 million writedown in 2015 for its investment in shows like Community. Similar to GoPro, Yahoo's CFO eventually admitted "we couldn't see our way to make money over time." And Snapchat, the year's biggest tech IPO, has stopped and started its original programming efforts.
"In my experience, it's less hubris and more naivete," says Walk. "Most of us who grew up in this world don't have a muscle memory for what good or bad content feels like in the creation."
GoPro's media strategy made some sense in 2014. Videos from GoPro users dangling off helicopters or diving with sharks racked up millions of views on YouTube. Amazon and Netflix had recently begun their original content push. Even Red Bull, a brand closely associated with GoPro, had just introduced an Apple TV channel.
For GoPro, it also addressed a key concern: proving to Wall Street its business had the potential to be more than just selling cameras to a niche audience of sports enthusiasts.
"When we were going out, we were like, 'We don't want to pigeonhole ourselves as a camera company,'" says Kash Shaikh, a former senior director for marketing at GoPro, who left a year before it filed for its IPO.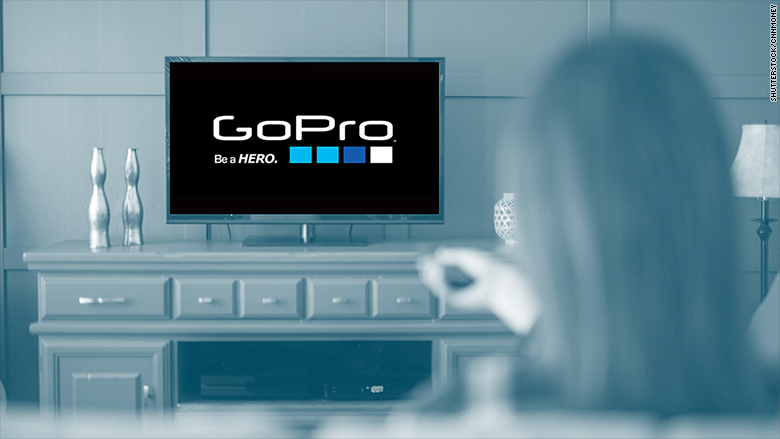 As GoPro kicked off the media effort, it was a Wall Street darling with a soaring stock. There was, according to one former employee on the media team, an expectation among staff that things "would always go well" because they always had until that point.
The goal in the beginning was simply to "make cool s***," according to the former employee. The media team turned out an average of a dozen original videos a week, many of which were shot in far flung locations like Switzerland and China.
"I was amazed at the budget freedom that people had," says Matthew Reyes, a former GoPro contractor who worked in the media division until last October. "I felt I was a bit of a loner in trying to be more conservative about burn rate."
Related: Silicon Valley's impossible balancing act with Trump
GoPro wanted premium quality content to suit its brand, but as any traditional media company knows, that doesn't come cheap.
"Everybody's impression was that we needed runway, that we had runway, that it was going to be this thing that we were going to build up and that eventually it would recoup the investment," says Reyes. "The surprise was there wasn't that much of a runway."
Two years after its IPO, GoPro had suffered a series of hardware stumbles that cut into its sales. GoPro's "high-cost" media initiative, as the CEO later referred to it on an earnings call, was put on the chopping block.
"We remain dedicated to producing great content that inspires the world to capture and share their own experiences," Sasken said in the GoPro statement. But now GoPro is "doing fewer things, better."
"Media is hard," says Michael Pachter, an analyst who tracks GoPro at Wedbush. "They had grand aspirations, as does Facebook, Twitter and Amazon. However, GoPro is under-capitalized compared to the others and wasn't able to deliver."