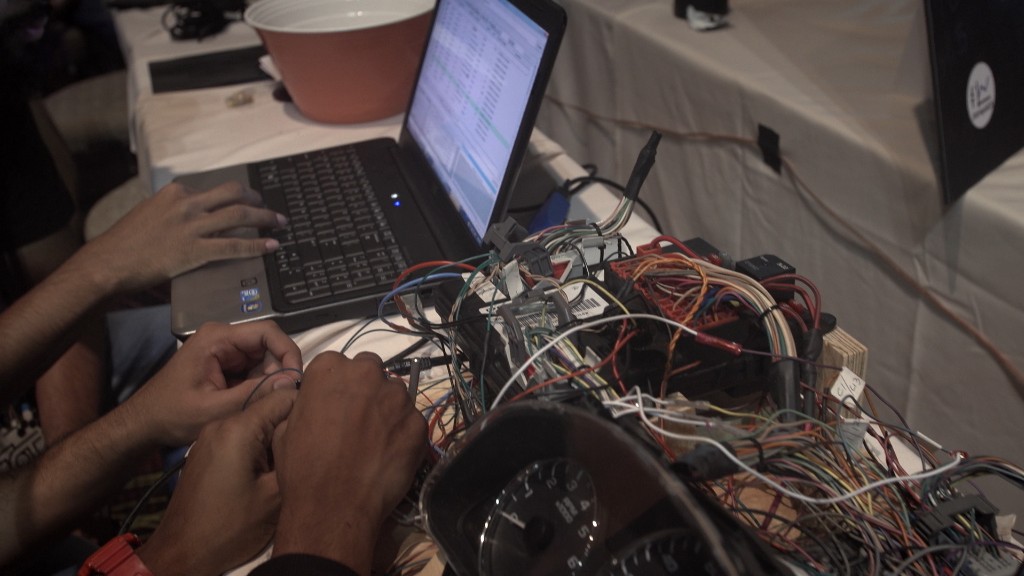 A hacking group has dumped a collection of spy tools allegedly used by the National Security Agency online. Experts say they are damaging.
The exploits, published by the Shadow Brokers on Friday, contain vulnerabilities in Windows computers and servers. They may have been used to target a global banking system. One collection of 15 exploits contains at least four Windows hacks that researches have already been able to replicate.
Late Friday, Microsoft said the exploits had been patched in previous updates, or are not able to be replicated on supported platforms. Windows users should make sure their software is up to date and upgrade to Windows 7 or a newer version.
"This is quite possibly the most damaging thing I've seen in the last several years," said Matthew Hickey, founder of security firm Hacker House. "This puts a powerful nation state-level attack tool in the hands of anyone who wants to download it to start targeting servers."
Related: Microsoft says it's already patched flaws exposed in leak of NSA hacks
The exploits target a variety of Windows servers and Windows operating systems, including Windows 7 and Windows 8. Hickey was able to test out exploits in his UK firm's lab and confirmed they "work just as they are described."
The Shadow Brokers is a group of anonymous hackers that published hacking tools used by the NSA last year. Last Saturday, the group returned and published a batch of NSA exploits it had previously tried, and failed, to sell. This Friday's release contains more serious exploits. The releases are published with strange and misspelled blog posts, and recent posts have been critical of the Trump administration. The group complained about the lack of media coverage of its release last Saturday.
Related: Hacker claims to be selling stolen NSA spy tools
Hickey said the Windows exploits leaked on Friday could be used to conduct espionage and target critical data in Windows-based environments. Consumers using Windows PCs could be at risk, though experts say these kinds of tools are more commonly used to target businesses.
"The individual consumer is a little less at risk, as these kinds of tools are targeted at enterprise and business environments," Hickey said.
An email to the NSA's press office was not returned.
"We've investigated and confirmed that the exploits disclosed by the Shadow Brokers have already been addressed by previous updates to our supported products," a Microsoft spokesperson told CNNTech. "Customers with up-to-date software are already protected."
Microsoft told CNNTech no one from the government had contacted it about the exploits listed in the dump. Since the Shadow Brokers previously said they had obtained NSA exploits, the agency was likely aware of the potential for these hacks to be exposed to the public.
"At this time, other than reporters, no individual or organization has contacted us in relation to the materials released by Shadow Brokers," a Microsoft spokesperson said in an email on Friday.
The Windows hacking tools may have been used to target the SWIFT financial security system, specifically an anti-money laundering financial institution called EastNets. The leaked documents contain notes about passwords, configuration data and networks.
The U.S. government has long been able to access financial data through SWIFT as part of an anti-terrorism effort. However, according to security researcher Nicholas Weaver of the International Computer Science Institute, the methods in the documents show the NSA was going beyond its "official access."
"Whenever the NSA is caught going in the backdoor when they already had front-door access (such as the backdoor monitoring of Google and Yahoo's internal communication revealed in the Snowden documents), it not only closes the backdoor but also results in legal pushback that may limit the front-door access," Weaver told CNNTech in an email.
SWIFT told reporters it has not seen unauthorized access on its networks, and EastNets said the same.