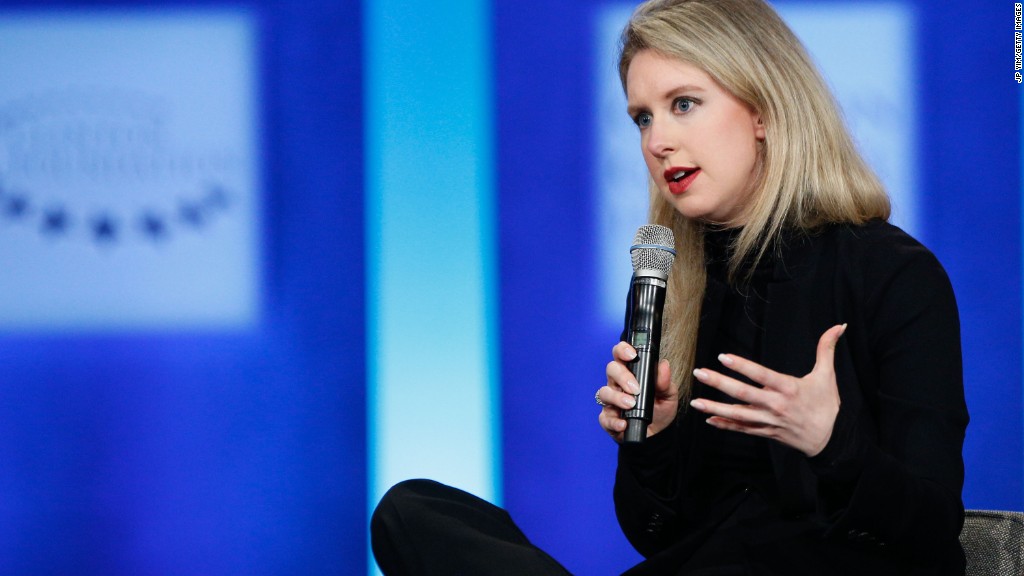 Theranos has agreed to give $4.65 million back to its Arizona customers as part of a settlement deal.
The embattled blood testing startup sold more than 1.5 million blood tests to more than 175,000 customers in the state between 2013 and 2016, according to Arizona attorney general Mark Brnovich.
The payout will average around $26 per consumer. The actual amount will reflect what the customer paid.
"This is a great result and a clear message that Arizona's consumer protection laws will be vigorously enforced," said Brnovich in a statement Tuesday.
Theranos said including all consumers who had tests over that time period demonstrated the company's commitment to resolving the issue and working collaboratively with state officials.
Related: Theranos fires 41% of staffers
Theranos, once deemed to be worth $9 billion, has pivoted away from blood testing after being overrun with controversy. Formed in 2003 as a cheaper, more efficient alternative to traditional medical tests, a 2015 Wall Street Journal report kicked off investigations into the company's technology and testing methods.
The company has since voided two years of blood tests, faced federal probes and been slapped with lawsuits, including from its customers and investors. In January, it laid off 41% of its employees.
In addition to reimbursing Arizona customers, Theranos agreed to pay out $200,000 in civil penalties, $25,000 in attorney fees, and cover the cost of the third party who will oversee the refund process. It will likely be several months before customers receive their checks.
Arizona had sued Theranos for misrepresenting the method, accuracy and reliability of its blood tests and failing to comply with regulations. On Monday, Theranos settled with the Centers for Medicare and Medicaid Services, as well, agreeing to pay $30,000, in addition to agreeing not to own or operate any clinical labs for two years.