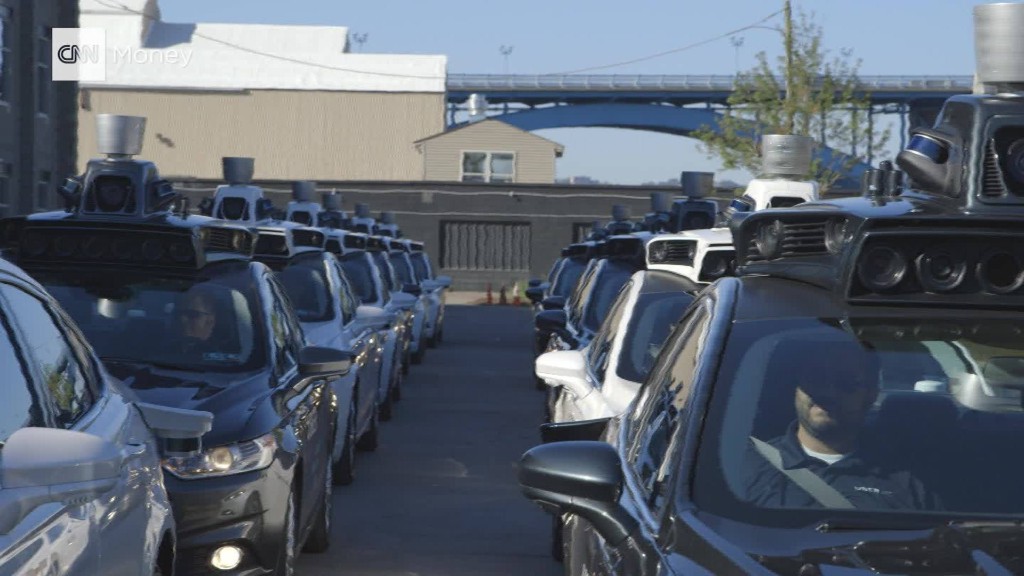 Uber has lost another top executive.
Sherif Marakby, who worked in the company's self-driving car division, is leaving after just a year on the job.
Uber confirmed the departure of the former Ford (F) executive, and released a statement on his behalf:
"Self-driving is one of the most interesting challenges I've worked on in my career, and I'm grateful to have contributed," said Marakby.
Marakby, who joined Uber last April, is the latest in a string of high-profile execs to leave the scandal-plagued firm.
Rachel Whetstone, one of the company's longest-serving senior female executives, left earlier this month. She led its policy and communications teams.
Jeff Jones, the second in command to CEO Travis Kalanick, quit his job in March because of concerns over the firm's management culture.
Other major departures include the head of Uber's maps business, the head of growth and product and the firm's top engineer.
Related: Uber lost $2.8 billion last year
Uber has been hit with a series of scandals in the past few months. The company has launched an "urgent" investigation in response to a former employee who made public allegations of sexism and harassment.
In February, Kalanick admitted that he had to "grow up" after a video surfaced showing him arguing with his Uber driver. He admitted to treating the driver "disrespectfully."
Kalanick had already taken heat from customers for his decision to serve on President Trump's business advisory council. He later dropped out.
Related: Uber investors blast company culture
The division that Marakby worked on has also run into trouble: Google's (GOOGL) self-driving car project Waymo recently slapped Uber with a lawsuit and accused it of stealing trade secrets and intellectual property.
Marakby helped manage Uber's relationships with automakers including Volvo. Uber noted his contribution in a statement:
"Sherif's deep experience and knowledge of the automotive industry have helped us tremendously in working to make self-driving cars a reality," it said.