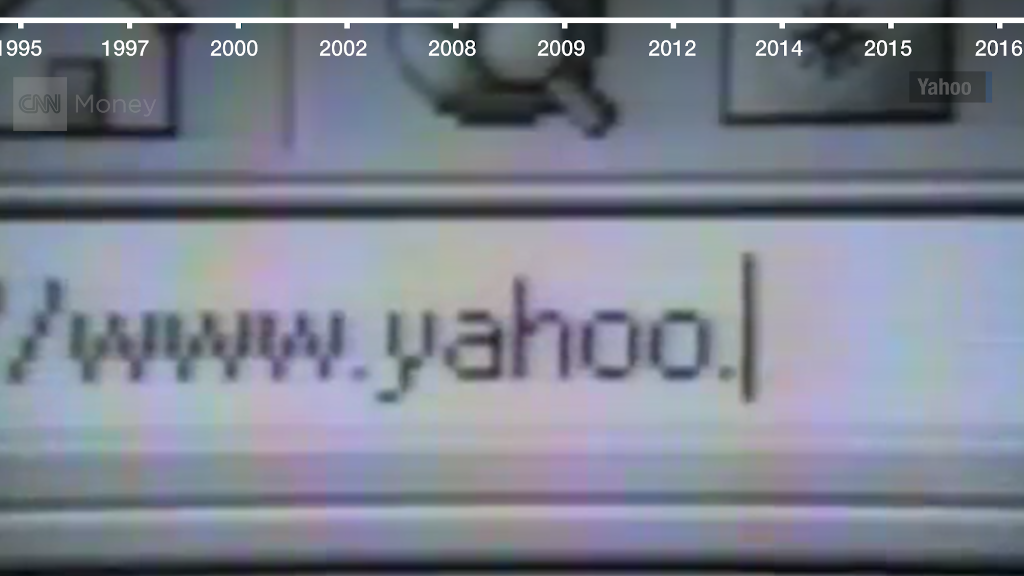 Verizon and Yahoo are waiting until nearly the last possible moment to close their deal.
Yahoo (YHOO) said Tuesday it now expects the long awaited Verizon (VZ) acquisition to be completed in June. Yahoo had previously said the deal would close in the second quarter, which ends June 30.
"With the transaction anticipated to complete in June, I've never been more proud of the improvements we've made to the business and the value we've delivered to our shareholders," Marissa Mayer, Yahoo's CEO, said in a statement included with its first quarter earnings results.
Verizon declined to comment on the timetable.
Related: Why Marissa Mayer couldn't save Yahoo
Yahoo and AOL are expected to form a new company under Verizon called Oath this summer, once the acquisition is completed. The company was first teased earlier this month by Tim Armstrong, the head of AOL who helped spearhead the Yahoo acquisition.
"Billion+ Consumers, 20+ Brands, Unstoppable Team. #TakeTheOath. Summer 2017," Armstrong wrote on Twitter.
Verizon announced plans to buy Yahoo for $4.83 billion nearly a year ago. The deal was threatened by news of two massive Yahoo security breaches affecting more than one billion users.
In January, the two companies pushed back the closing date from the first quarter to the second quarter of this year. The next month, Verizon cut the deal price by $350 million, paving the way to completing the acquisition.
For Verizon, the goal is to use Yahoo's billion users to build an online advertising powerhouse to rival Google (GOOGL) and Facebook (FB).