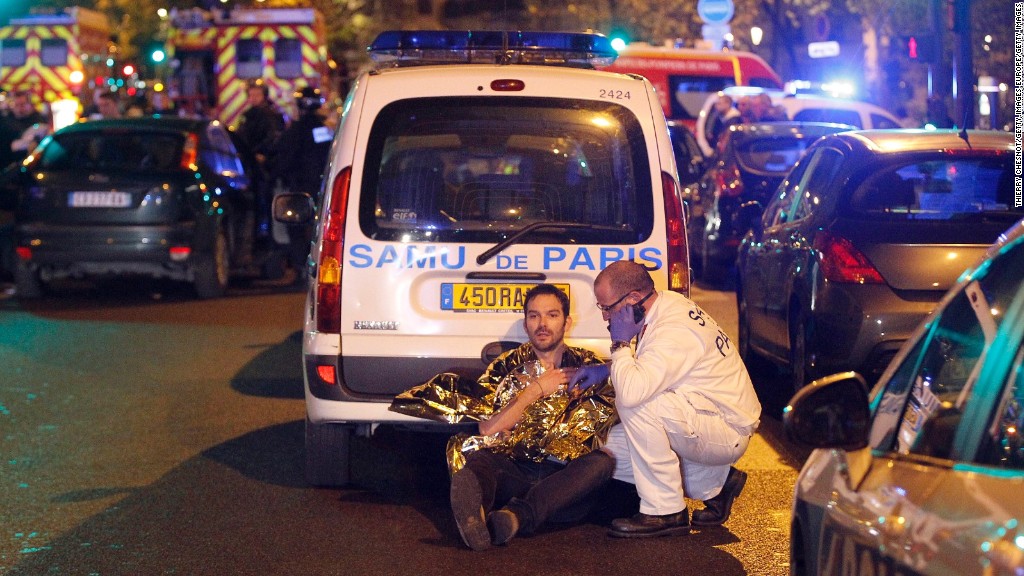 It might soon be harder for Europeans to visit the United States.
Secretary of Homeland Security John Kelly said Tuesday that rules allowing Europeans to travel to the U.S. without a visa should be reviewed because of concerns over potential terrorism.
"We have to start looking very hard at that [visa waiver] program," he said during an appearance at George Washington University. "Not eliminating it and not doing anything excessive, but look very hard at that program."
Kelly said the review is necessary because ISIS fighters may try to exploit the U.S.'s visa waiver program.
Thousands of European passport holders have traveled to Iraq and Syria in recent years, and many have fought for ISIS. Kelly said he is concerned that combatants returning to Europe could use the visa program to travel to the U.S. and carry out attacks.
"We are the Super Bowl in terms of terrorists," he said. "That's where they wanna come."
The U.S. visa waiver program covers nearly 40 countries -- including the U.K., France, Japan, Germany and South Korea -- and allows their passport holders to visit for up to 90 days without a visa. Visitors obtain authorization to enter the U.S. via an automated system before they travel.
Kelly focused on the potential threat from Europe -- a major source of tourists and business travelers to the U.S. According to Euromonitor, 14 million European citizens covered by the visa waiver program traveled to the U.S. in 2015.
Related: How much it costs ICE to deport an undocumented immigrant
Any moves to make the visa waiver program more restrictive are likely to be met with hostility from the European Union, which was already at loggerheads with the U.S. over its refusal to grant visa-free access to citizens of Poland, Croatia, Bulgaria, Romania and Cyprus.
EU lawmakers recently called on the bloc's top officials to rescind visa-free travel for U.S. citizens to Europe in response.
Dimitris Avramopoulos, the EU commissioner for migration and home affairs, said in a statement that he is in regular contact with Kelly on issues related to fighting terrorism. He also said that visa-free travel for all EU members remains a priority.
"The road linking the citizens of Europe and U.S. has to remain open," said Avramopoulos. "At the same time it has to be closed to those who put in danger our security."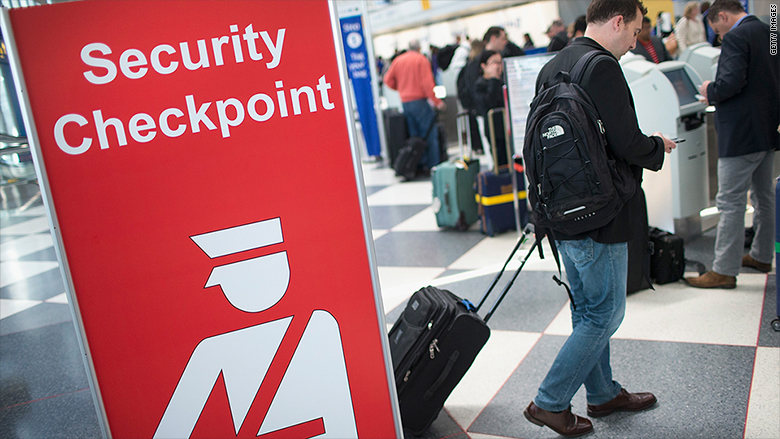 Major changes to the visa waiver program could put the U.S. tourism industry under further pressure.
The Trump administration last month introduced an electronics ban that affects nine airlines operating flights from the Middle East and Africa.
In March, Trump announced a 90-day freeze on visas for citizens of Syria, Iran, Libya, Somalia, Sudan and Yemen. Courts have since blocked the restrictions.
Related: Emirates cuts flights to U.S. as Trump's policies hit bookings
These policies are discouraging tourists and threatening the American travel industry, experts say.
One study forecasts a 10.6 million decline in visitors this year and next. The drop -- nearly 7% of expected travelers -- will cost the U.S. economy more than $18 billion and about 107,000 jobs, according to Tourism Economics, a forecasting firm used by the industry.
New York City, the largest U.S. destination for foreign travelers, is planning a $3.5 million ad campaign in foreign markets to drum up international travel.
The city had expected to see a 400,000 increase in foreign visitors in 2017, according to Tourism Economics, but it now expects a 300,000 decline.