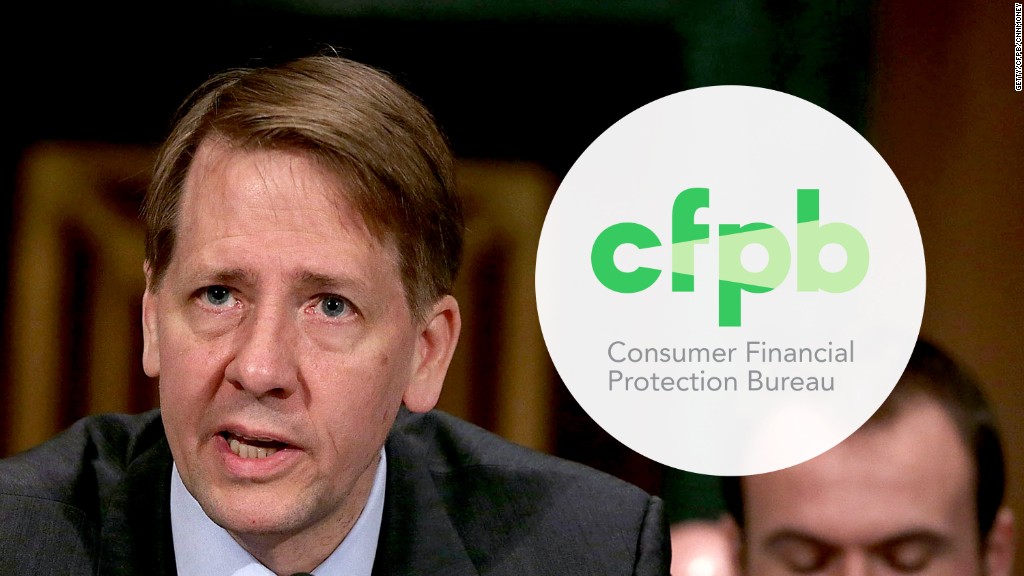 Shares of one of the nation's largest mortgage servicers plunged 54% Thursday after a government agency accused the company of failing its customers "at every stage" of the borrowing process.
The Consumer Financial Protection Bureau is suing Ocwen (OCN) Financial Corporation and its subsidiaries, accusing the company of "years of widespread errors, shortcuts, and runarounds [that] cost some borrowers money and others their homes."
The suit alleges Ocwen illegally foreclosed on borrowers and failed to respond to complaints from its customers.
Related: GOP declares all-out war on Elizabeth Warren's agency
CFPB says Ocwen also "botched basic functions like sending accurate monthly statements, properly crediting payments, and handling taxes and insurance," according to a statement.
Ocwen staunchly denied the allegation in a statement, saying the CFPB's suit "ignores critical facts and will harm consumers."
"[T]he CFPB suit is primarily based on the CFPB's flawed review of data and its self-serving conclusion about isolated instances where Ocwen self-identified ways we can do better," the company's statement reads.
Ocwen, which was founded in 1988, is one of the biggest nonbank mortgage servicers in the U.S. Its website says its customers include more than 1.3 million families across the country.
Related: House Republican: President Trump, fire CFPB Director Richard Cordray
The CFPB has been a political battleground as of late. The Trump administration and many congressional Republicans want to do away with the agency. They argue the CFPB wields too much power, due in part to the fact that it's run by a single director.
A federal judge agreed with that argument in October, but the CFPB is fighting that ruling. Another hearing is scheduled for May.
Republicans have made repeated calls for President Trump to fire Richard Cordroy, the CFPB's director. But the law that created the independent agency states the president can't fire the director without cause. The CFPB has promised a legal battle if Cordroy is booted.
Democrats have vowed to defend the bureau. They say the CFPB -- which was created in the wake of the 2008 financial crisis -- provides essential oversight on banking and helps stave off predatory lending practices.
The CFPB has levied numerous punishments against banks acting badly since the bureau was formed.
In September, the bureau pinned its largest ever fine of $100 million on Wells Fargo for secretly opening millions of unauthorized accounts in order to boost its sales figures.