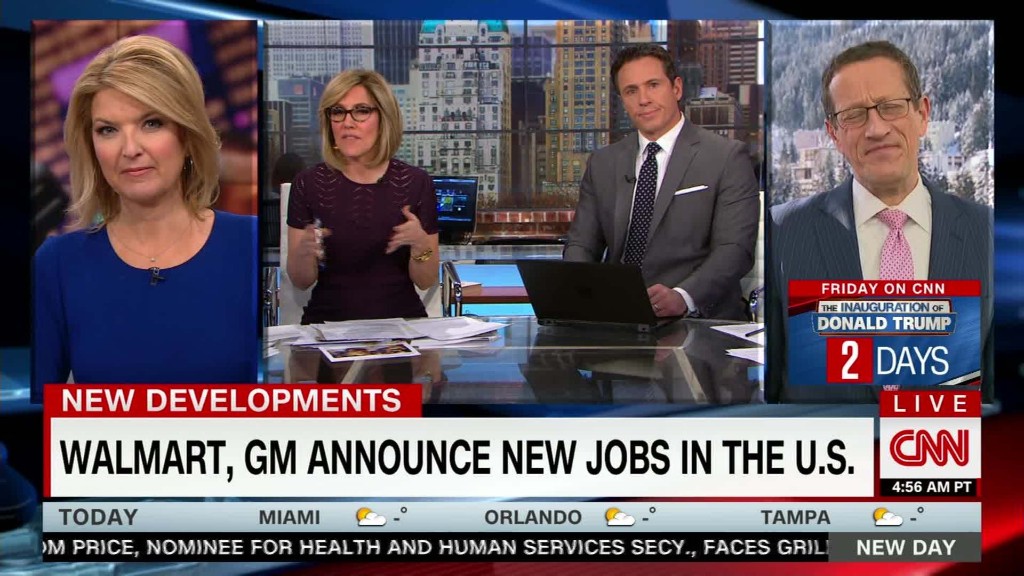 It's a tough time to be in retail. But Walmart is doing okay -- and CEO Doug McMillon is cashing in.
The top executive's pay rose nearly 13% to $22.4 million during the company's fiscal year that ended on Jan. 31, according to a company filing. That's up from $19.8 million the year prior.
Related: Mary Barra is the world's top-paid auto CEO
McMillion has led Walmart (WMT) since 2014. Under his direction, the company has expanded its e-commerce footprint and managed to stay in the game against the likes of online shopping behemoth Amazon (AMZN).
In its most recent quarter, Walmart's online sales grew 29% from a year ago. Amazon increased total sales by 22%.
McMillon also closed a deal to buy e-commerce site Jet.com for $3.3 billion last September. And he's joined President Donald Trump's economic advisory council.
Walmart said in January it plans to create 10,000 new U.S. jobs at the top of the year. Though the additions represent less than 1% of the company's current American workforce, it runs counter to the layoffs and store shutdowns facing other retailers.
McMillon's hefty paycheck is enviable, but not unheard of.
In the same ballpark: General Motors (GM) CEO Mary Barra earned $22.6 million in 2016, up 30% if you exclude a one-time retention bonus she received the year before. Mark Fields of Ford (F) received $22.1 million in 2016, a 19% pay hike. And Randall Stephenson, the top exec at AT&T (T), received $28.4 million, up 13%, according to a company filing.