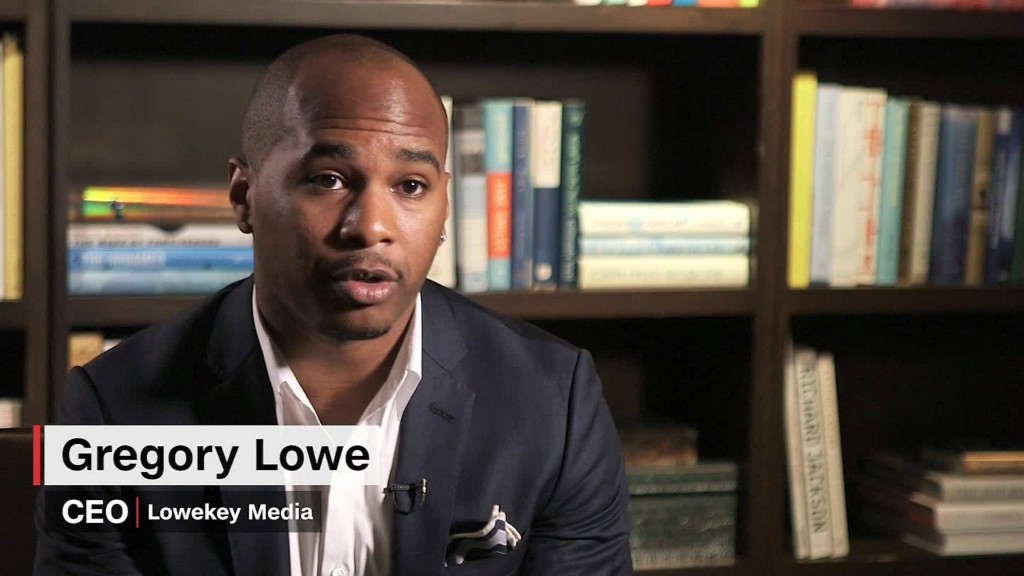 Watching the protests that ensued after Michael Brown was fatally shot by a police officer in Ferguson, Missouri, Morgan DeBaun knew that the online forum that she had been working on part-time now needed her full-time attention.
Called Blavity (a mashup of "black" and "gravity"), the web site is a gathering place for black millennials to share their thoughts, stories and experiences. And, as protests across the country heated up, it seemed to DeBaun that there was no better time to bring the web site to life.
So in the fall of 2014, she quit her high paying Silicon Valley job at Intuit and dedicated herself to getting the online community off the ground.
"Yes, I could have marched in the streets," said DeBaun. "But really my unique contribution and the contribution of our Blavity team was being able to be a platform and a space for people to get the word out about what was happening in their cities."
Blavity aims to feature the hottest topics of the day, whether it's Twitter's reaction to a picture of Michelle Obama sporting natural hair or the latest wage gap statistics for black women. Content on the site is created both by readers and by Blavity's own staff and partners.
Related: I left my six-figure job to start a non-profit
"Blavity is supposed to be the vessel, but it's up to our community to fill it with whatever they think is important," she said. "So if one week, Beyoncé releases Lemonade and like, we get a thousand articles, who am I to say Beyoncé is or isn't important?"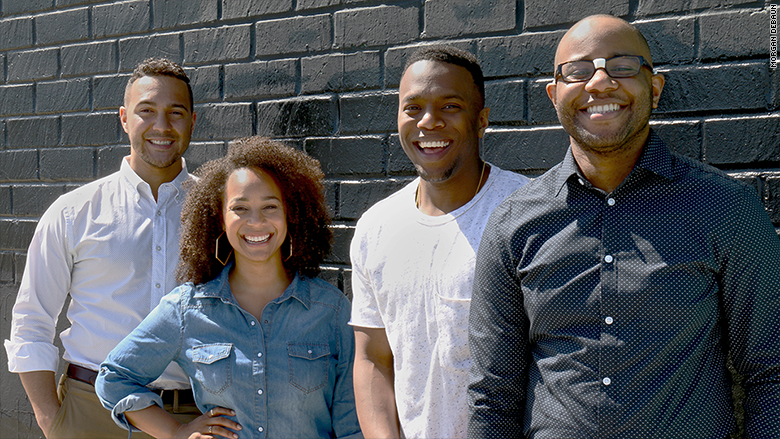 After leaving Intuit, DeBaun teamed up with co-founders Jonathan Jackson, Aaron Samuels and Jeff Nelson to turn Blavity into a business. The team has since secured more than $1 million in venture backing. According to Blavity's web site, it now reaches more than 7 million people a month.
And DeBaun isn't done yet. Recently, she announced the launch of another site called 21Ninety "exclusively for women of color."
Only 26, DeBaun's early successes have gotten her named as one of Forbes' 30 under 30 and nominated for TechCrunch Founder of the Year.
Here is her American Success story:
What was your life like when you decided to create Blavity?
I worked in different parts of [Intuit], one of which was a start up that had been acquired by the company. So I moved to San Francisco, and as part of that, I found myself in your typical start up environment, even though I was working for this big company. It was very much like, lots of beer and dogs running everywhere.
I found myself thinking 'Is this really the world that I want to live in for the rest of my life?'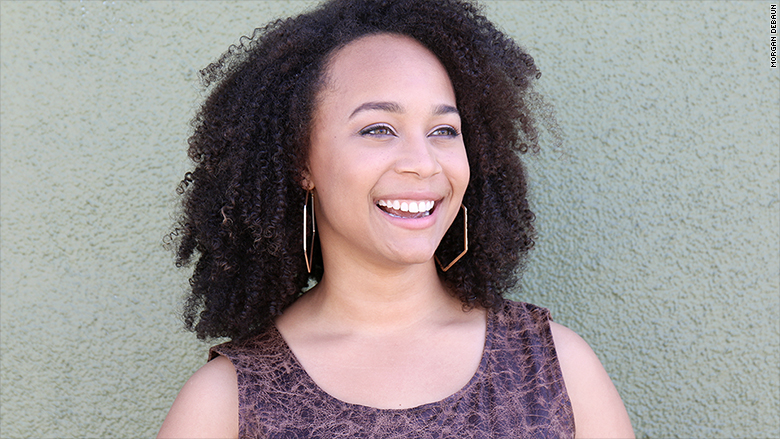 Why leave the security of a full-time job to start a company?
People say 'Why quit?' Right? Like, why potentially go broke doing something?
And the answer is that around the same time, Mike Brown happened. So I'm sitting in my cubicle with puppies running around me and my city is in turmoil and there's tension and it's being broadcast around the world and what was my contribution to that?
Yes, I could have marched in the streets. Yes, I could have flown back to St. Louis, but really my unique contribution and the contribution of our Blavity team was being able to be a platform for people to get the word out about what was happening.
There wasn't really a place that I felt like was giving the people who were actually doing the hard work a mouthpiece to amplify what they were working on and the problems that exist.
[Plus] I get to work with the most creative people in the world, I get to empower people that I care about that have been underserved by the technology industry and the media industry.
I get to wake up and literally think about how we can make the world better: How can we create more opportunities for people? How can we make more lanes for people to swim in?
How did your parents feel about this?
We're two and half, almost three years into the business and I think just now do they feel a little bit more comfortable. After I'm nominated for Founder of the Year, after I was in Forbes 30 Under 30... like just now are they like 'Ok cool, she's not going to go bankrupt.'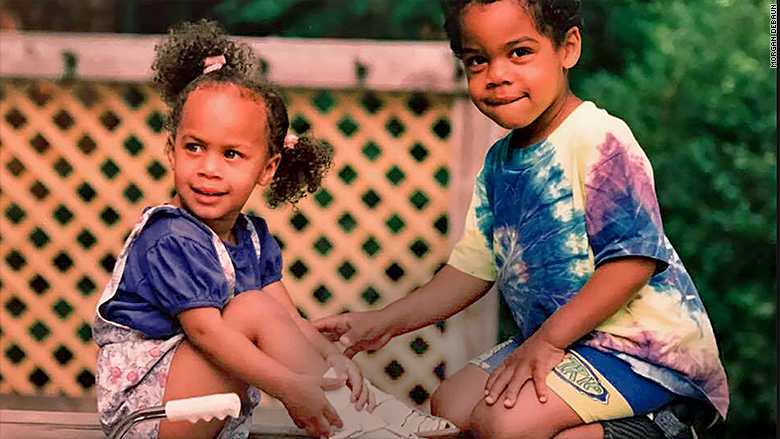 But it was really tough. There were a lot of tears, a lot of family dinner conversations where I wanted to just hide in the corner. Because they worked so hard to get me and my brother here.
So it didn't go well at first, but we're all in it together now.
What was your biggest hurdle when trying to get Blavity off the ground?
I think my biggest hurdle was myself, my own mentality.
There are some things that I wish I had done earlier personally, in terms of believing in myself and what we were creating. I had a little bit of imposter syndrome.
Related: Unstereotyped: It's lonely in the Black 1%
I think that has probably held us back. We could probably be further and bigger and have given more opportunities to people a little bit earlier if I had been able to get my mind right.
How important do you think Blavity is as a platform for people to share their opinions and their work right now?
It's incredibly important. I think people being able to say what they need to say and having a place to say it that is going to take them seriously and amplify it is paramount to us as a country -- particularly for minorities and people who are not a part of the mainstream dominant culture right now.
I feel like it's important for us to have stories and messages and for us to see others who reflect our own values -- especially if we're not in power.