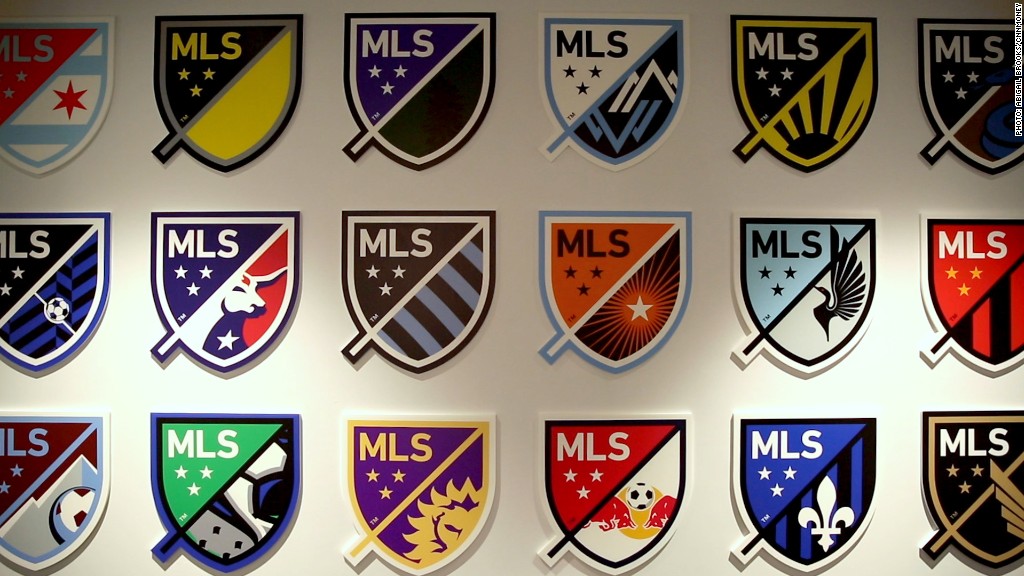 Bomb a famous soccer team. Profit from the ensuing fall in the club's stock.
It sounds like the chilling plot of a James Bond movie. But police believe that was the motivation behind an attack last week on Germany's Borussia Dortmund, which left a player injured and needing surgery.
Prosecutors said Friday that the man charged with planting explosives near the team bus borrowed tens of thousands of euros from a bank to bet on a fall in the club's shares after the attack.
The 28-year old -- a German-Russian citizen police identified as Sergej W. -- bought more than 15,000 options on Borussia Dortmund shares, according to prosecutors. The options gave him the right to sell the shares at a set price in the future.
Prosecutors said he stood to make a profit of "multiples" of his original stake if the stock price had collapsed.
That did not happen. Shares in the team's holding company were worth €5.61 euro each on the day of the attack. They fell a little early the next day but closed nearly 2% higher at €5.71 on the Frankfurt stock exchange.
Marcus Silbe, a stock market analyst at Oddo Seydler Bank in Frankfurt, said the alleged attacker appeared to have little knowledge of finance, and would have gained several hundreds of thousands of euros at most.
Borussia Dortmund stock has since returned to the levels it was trading at before the bomb attack.
But the injured player -- Marc Bartra -- and the soccer club will likely need much longer to fully recover.
The team was heading to a European Champions League game against Monaco when the explosion happened. The match was postponed by 24 hours and ended in Borussia Dortmund's first home defeat in 21 matches.
The 1997 European champions and eight times German champions lost to Monaco again on Wednesday, meaning the team crashed out of the lucrative European Champions League. That sent shares tumbling 3.4%.
"What we will never know is if Borussia Dortmund [would have] succeeded against Monaco without this attack," Silbe said.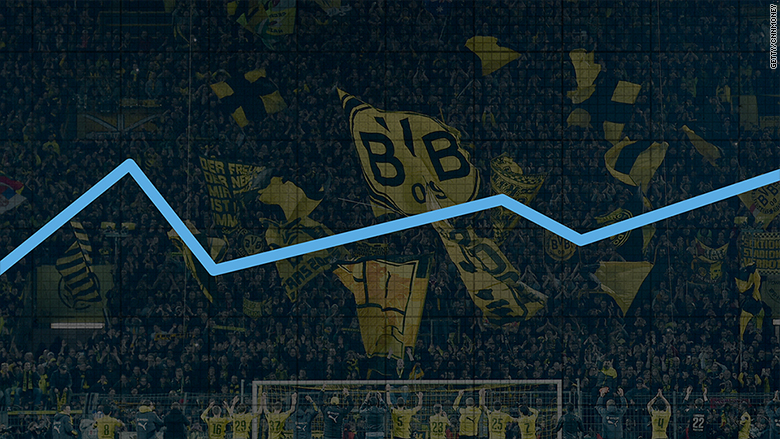 The prosecutors said the suspect bought most of the options online from his hotel on the day of the attack. It was the same hotel used by the soccer team.
Related: How a soccer ball brought down a top CEO
The three explosive devices shattered windows and injured Bartra. The Spanish player suffered injuries to his arm and hand, and underwent an operation.
The suspect has been charged with attempted murder, causing an explosion and aggravated battery and severe bodily harm.