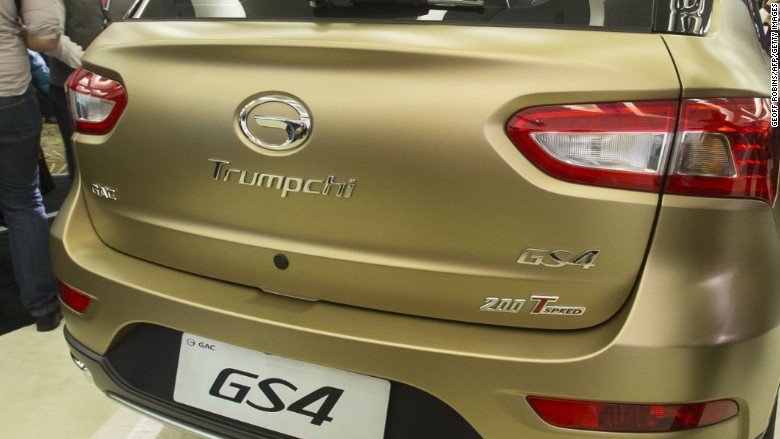 One of China's biggest automakers plans to start selling cars in the U.S., but it's facing a headache over the name of its flagship brand: Trumpchi.
It was intended to sound like its Chinese name, Chuanqi. But executives at the brand's owner, Guangzhou Automobile Group (GAC), are concerned the likeness to the U.S. president's name could put its American ambitions in a spin.
A GAC spokeswoman told CNNMoney that the company is doing research and consultation about whether to use the Trumpchi brand in the U.S.
It already received some frank feedback after a Trumpchi car was featured on the main floor of the Detroit auto show in January. Its similarity to the Trump name drew some mockery on social media.
Related: Chinese firm creates jobs in Rust Belt county that voted for Trump
"This is a complete coincidence, we didn't even have the slightest idea he would be president," GAC Group President Feng Xingya told Reuters at the Shanghai auto show, which took place this week.
"At first I'd never thought of it, why change the name? It's the president Americans selected, it's similar to the president's name, this has to be good right?" he said. "But in the United States the level of opposition [to Trump] is high."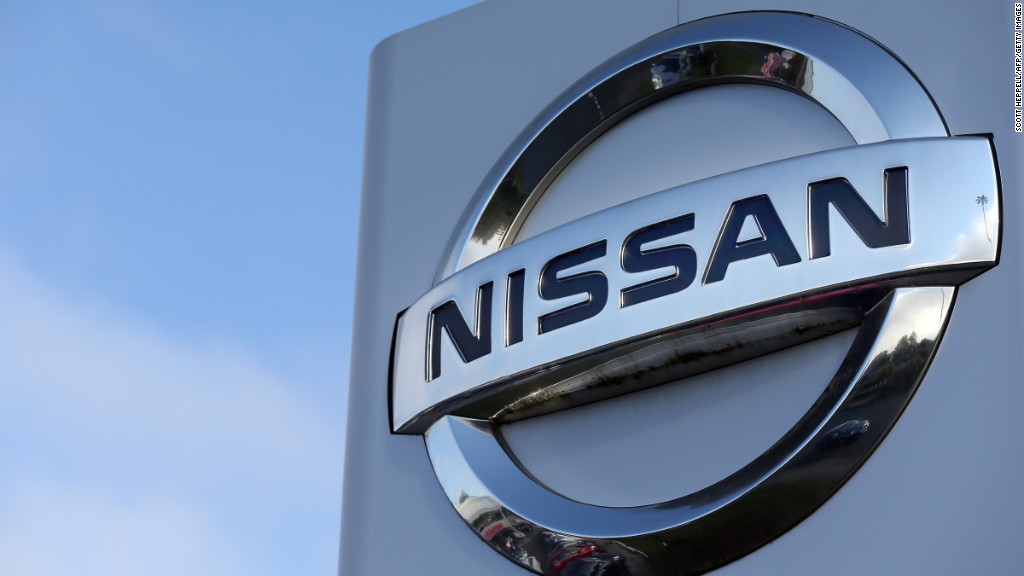 The GAC spokeswoman said the use of the Trumpchi name is still under discussion. The company is aiming to launch in the U.S. market by the end of 2019.
Related: This Michigan toymaker pledged never to go to China
Two other Chinese carmakers -- Geely and BYD -- have have tried but failed to break into the U.S. in the past.
It's not clear yet whether GAC, which was founded in 2008, will succeed.
As well as the Trumpchi question, GAC could also run into problems with President Trump's demands that cars being sold to Americans be manufactured in the U.S.
GAC, which sold 1.7 million vehicles last year, has built a presence in other international markets already, in regions such as the Middle East, Eastern Europe, Africa and Latin America.