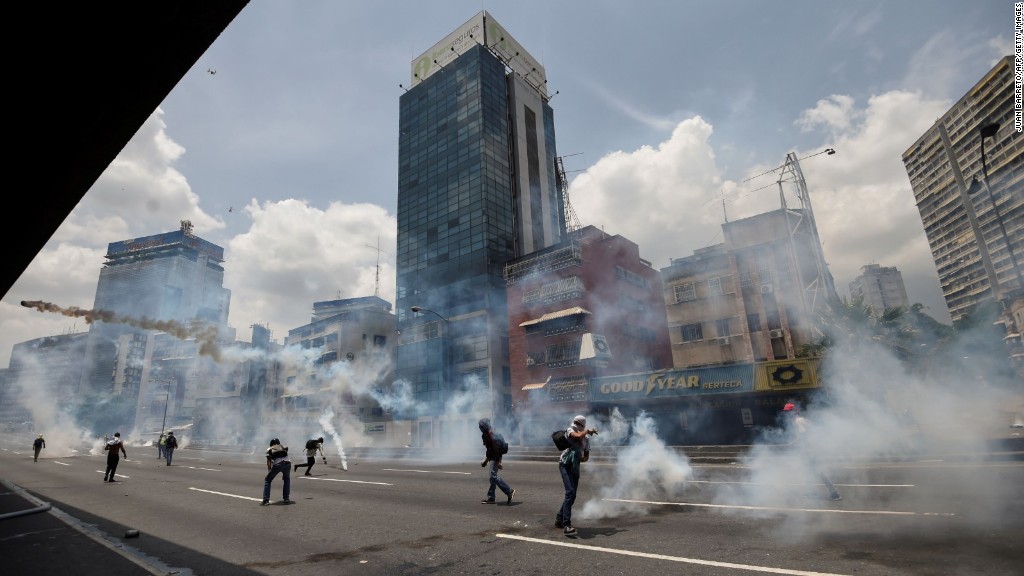 Venezuelan President Nicolas Maduro has accused a foreign-owned telecommunications firm of helping to orchestrate mass protests against his government.
Maduro called for an investigation of Movistar, a subsidiary of Spain's Telefonica, during a televised speech on Thursday, saying the company had supported a "coup."
"I have asked for an investigation because [Movistar] joined the coup march against the country, and that is not its job," Maduro said.
Maduro claimed that Movistar has sent millions of messages to its users to promote the anti-government protests that have rocked Venezuela in recent weeks. Protesters accuse Maduro of eroding democracy and mismanaging the country's increasingly cash-strapped economy.
Movistar and Telefonica did not immediately respond to requests for comment. Movistar has 11 million customers in the country -- about one-third of the population.
Maduro's announcement comes just a day after General Motors (GM) said authorities unexpectedly seized its auto manufacturing plant in Venezuela, showing a "total disregard" of its legal rights.
Huge swaths of Venezuela's economy have been nationalized in recent decades, including private oil, telecommunications, energy and cement businesses.
Related: Crisis-ridden Venezuela gave $500,000 to Trump inauguration
The country is now in crisis mode: Its economy shrank by 18% in 2016 -- the third consecutive year of recession. Unemployment is set to surpass 25%, and its people have suffered from widespread shortages of food and medicine.
Hyperinflation has wiped out the value of its currency, the bolivar. The price of consumer goods has skyrocketed.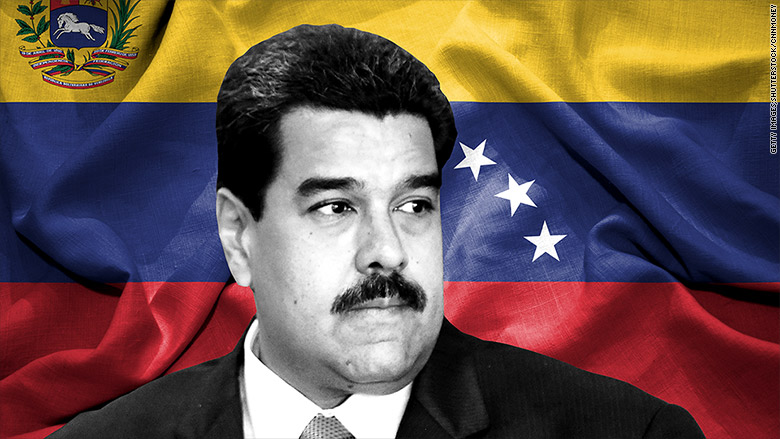 The recent large-scale protests erupted after Maduro's administration barred opposition leader Henrique Capriles from holding political office for the next 15 years. At least nine people have been killed in the protests. Maduro has been accused by the opposition of behaving like a dictator.
In late March, the loyalist-backed Supreme Court tried to strip the opposition-led National Assembly of its powers, but quickly reversed course after a severe public outcry. The Supreme Court also blocked all reforms from opposition lawmakers.
Related: The other companies in crisis in Venezuela
A slew of global firms have pulled out of the country or been forced to halt operations as a result of government interference or moves to put key sectors of the economy under state control.
Telefonica has been operating in Venezuela since 2005. It made €432 million ($462 million) in the country last year.
-- Mariano Castillo contributed to this report.