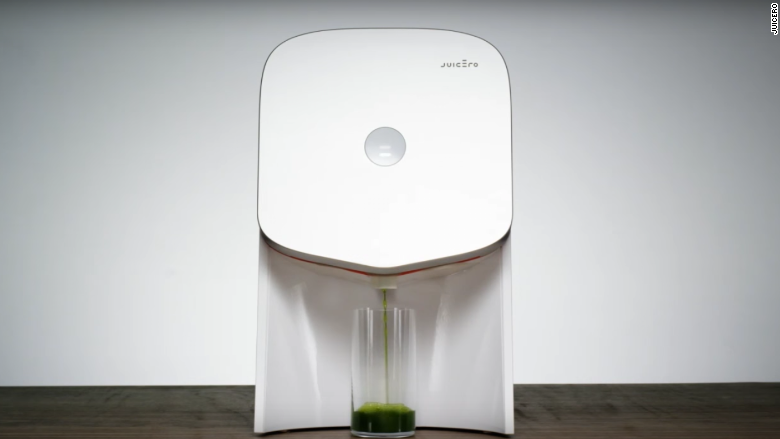 Juicero is trying to get out of a sticky situation.
It's a $400 device that connects to the internet and squeezes pre-bought packets of fruit and vegetables into juice. On Wednesday, Bloomberg revealed you can get the same result by squeezing the bags with your own bare hands.
The schadenfreude was pulpable.
People saw the stereotypical unraveling of a Silicon Valley storyline: A startup was trying to cash in on the juicing craze by raising $120 million from gullible investors and then selling an expensive product that no one needed.
Juicero, which looks a little like a boxy robot giving your glass of juice a hug, became a laughingstock on Twitter.
Now the company is trying to squeeze out the last drops of a defense.
CEO Jeff Dunn said on Thursday that his company is making an innovative product that will change the way people consume fruits and vegetables. Juicero, he said, makes life easier.
"The value of Juicero is more than a glass of cold-pressed juice. Much more," Dunn wrote in a widely panned post on Medium.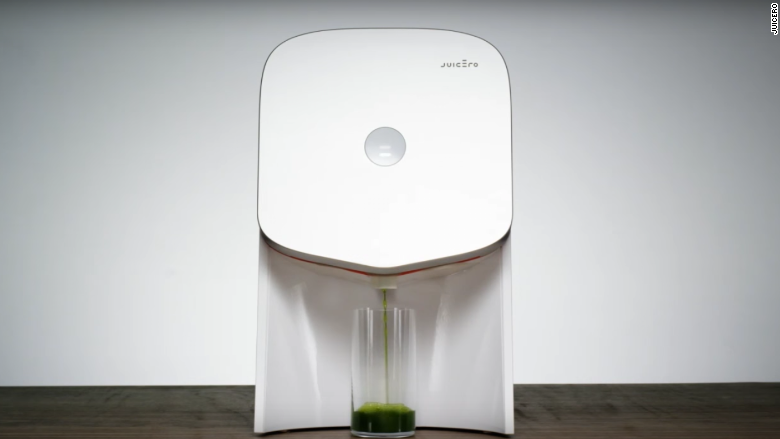 He imagined a frazzled father doing "something good for himself" while getting the kids off to school, or a professional who gets app reminders to press the packs before they expire.
He also warned that customers shouldn't try to squeeze the packets themselves because it will result in a mediocre juice experience.
Related: This $30,000 robot will make you a salad
Dunn said he is working on a personal mission of tackling "nutrition and obesity challenges" by getting people to eat fresh fruits and vegetables. (According to the National Institutes of Health, people in low-income communities are more prone to obesity.)
Juicero, and the "juicerbros" who took to Twitter to defend it, argue that it's doing what companies like Uber have done -- taking over a market ripe for disruption.
Naturally, some people took issue with that argument.
For one thing, there's the economics: Juicero's juice packets cost $7 on average and make 8 ounces of juice. Say your friend spends $8 per day on 16 ounces of juice at the grocery store. Juicero would take more than a year to pay for itself -- and you'd still be drinking less juice than your friend.
You could argue that using a Juicero creates less waste than buying individual bottles of juice, but Juicero's packets create waste, too.
There are already cheaper and more environmentally friendly juicers on the market that you can use with your own fresh fruit.
Or you could just eat a piece of fruit. But fruit isn't connected to the internet.
Dunn said his company is extending a "happiness guarantee" so people can get refunds beyond the 30-day return window. Dunn did not respond to a request for comment about how many people have taken advantage of the guarantee.