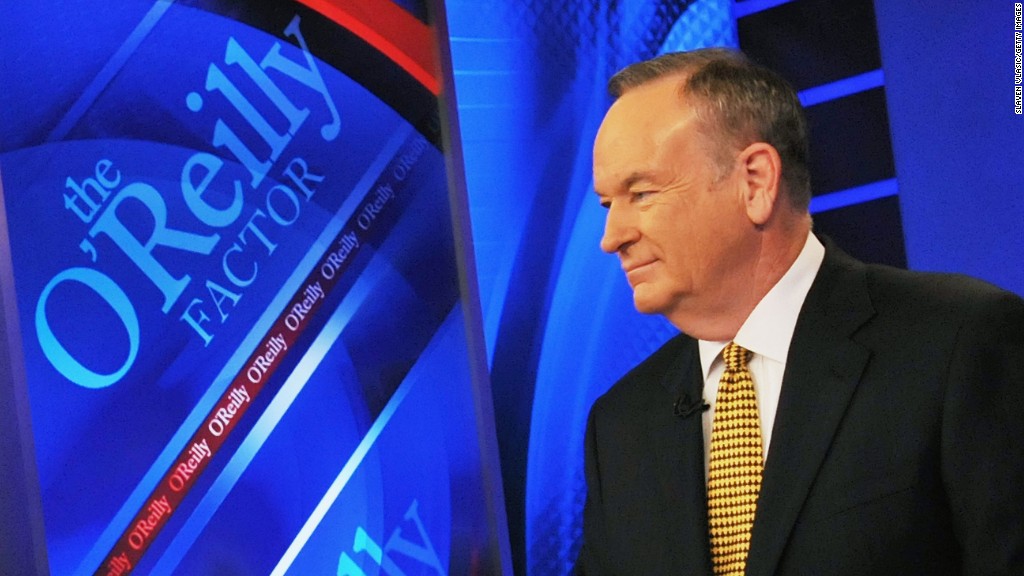 Making his first extended comments since Fox News dropped his top-rated show last week, Bill O'Reilly said he was taken aback by how his 21-year run at the network came to an end.
"I am sad that I'm not on television anymore," O'Reilly said in a podcast posted Monday on his official website. "I was very surprised how it all turned out. I can't say a lot because there's much stuff going on right now."
Since the New York Times revealed earlier this month the existence of settlements paid to five different women who accused him of sexual harassment or verbal abuse, O'Reilly hadn't publicly addressed the report or his eventual ouster beyond a series of statements provided to the press.
Related: What will Bill O'Reilly do now?
In one that was released the day before O'Reilly was forced out by Fox last week, his attorney claimed to have "uncovered evidence" proving that the host was the victim of a far-left "smear campaign." And after his ouster, O'Reilly released a statement lamenting that he had been let go "due to completely unfounded claims."
O'Reilly struck that same defiant note on Monday -- albeit in vague terms.
"I can tell you that I'm very confident the truth will come out, and when it does, I don't know if you're going to be surprised but I think you're going to be shaken, as I am," he said. "There's a lot of stuff involved here."
Related: Why Bill O'Reilly was fired
After addressing the report that undid him at Fox, O'Reilly resumed his role as a political commentator, weighing in on President Trump's latest approval ratings and providing a glimpse into the immediate future of his broadcasting career.
O'Reilly said the podcast, called "No Spin News," will essentially serve as "an extended Talking Points Memo," the title of the monologue that used to kick off his now-deunct show on Fox News, "The O'Reilly Factor." Previous editions of the podcast, which is put out daily from Monday to Thursday, ran two to three minutes; Monday's edition was 19 minutes long.
Beginning on Monday, "No Spin News" will only be available to "premium members" of O'Reilly's website.
"And then as we develop the website, we'll have guests and things like that, and this will become longer and longer and longer, into a genuine news program," O'Reilly said. "That's the vision right now."
It's a decidedly more modest platform than O'Reilly's previous job of hosting the number one show on cable news for the top-rated cable news network. But his post-Fox debut appears to have been hotly anticipated. O'Reilly's website was slow to load Monday night, likely a result of a surge in traffic to it.
When visitors did make it to the site's home page, they were greeted with a message in bold white letters: "O'REILLY'S BACK!"
Update: This article originally reported incorrectly the frequency of O'Reilly's podcast.