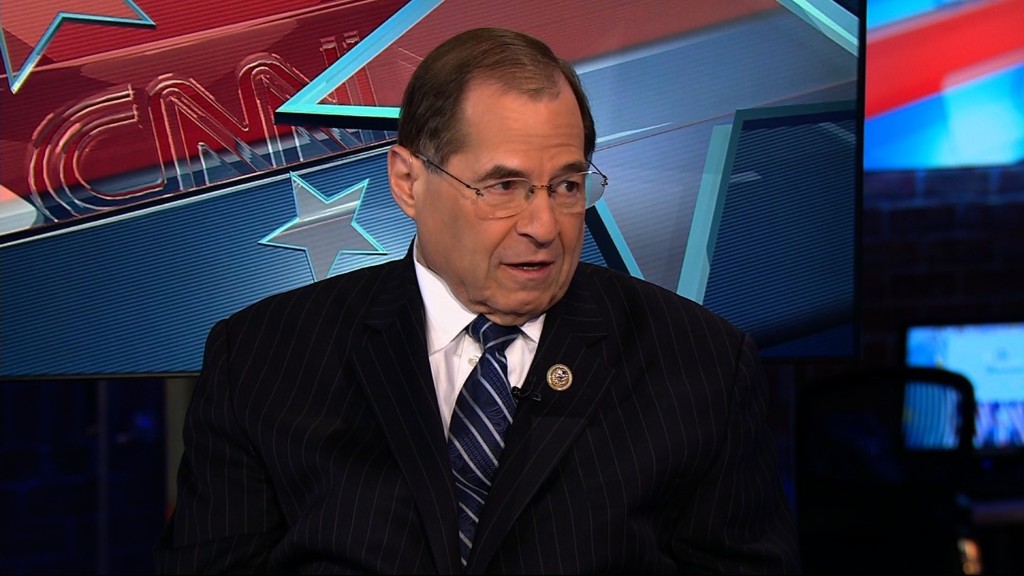 The fight over Obamacare's future is now threatening to shut down the federal government.
Congress must pass a spending bill by the end of this week or the federal government will run out of money.
And Democrats, whose votes are needed to approve a budget, plan to use their leverage to force Republicans to stabilize Obamacare. They say the budget deal must fund a set of Obamacare subsidies that are crucial to keeping insurers in the program.
Here's how Obamacare figures into the government spending battle.
Subsidies make health care affordable for those with low-incomes: The House GOP bill to repeal and replace Obamacare may be shelved for now, but Republicans still hold tremendous power over Obamacare's future.
The most pressing issue is the funding of subsidy payments to insurers known as cost-sharing reductions, or CSRs. These make health care more affordable for lower-income Obamacare enrollees by reducing their deductibles and co-pays. Those with incomes under $29,700 for a single person are eligible. The payments can cut deductibles to as low as $227, on average, instead of nearly $3,500 for the standard silver Obamacare plan.
These subsidies are important to insurers, too. A little over 7 million people, or 58%, signed up for policies with cost-sharing subsidies on the Obamacare exchanges for 2017. The payments are made directly to insurers and will cost the federal government an estimated $7 billion this year.
Republicans sued Obama to block the subsidies: The subsides have been at the center of a court battle since 2014, when House Republicans sued the Obama administration to try to stop them. GOP lawmakers have argued that Congress never appropriated funds for the payments. A district court judge agreed last year, ruling the subsidies were illegal.
The Obama administration filed an appeal, and the subsidies continue to be paid while GOP lawmakers and Trump officials agree on a settlement.
Related: Trump's mixed messages on Obamacare subsidies could prompt insurers to flee
While House Speaker Paul Ryan said he expects the payments to continue while a deal is worked out, President Trump has offered mixed signals.
An administration official said the payments will continue, but Trump told the Wall Street Journal earlier this month that he hadn't made a final decision. He wants to use the subsidies as a bargaining chip to force Democrats to negotiate on the larger Obamacare repeal and replace efforts.
A senior Democratic aide familiar with the budget negotiations said Democrats want the assurance that the cost-sharing subsidies will continue to be paid out to insurers.
Insurers, however, want more certainty that the subsidies will be paid before they commit to participating in the exchanges next year. Some have already announced they are dropping out, and more are likely to downscale or withdraw if the matter isn't settled soon.
Insurers say premiums will soar without subsidies: Carriers must file their Obamacare plans and rates to state regulators in coming weeks. If the cost-sharing subsidies disappear, insurers will have to hike their premiums by an average of 19% to make up for the loss, according to the Kaiser Family Foundation.
And that would end up costing the federal government $2.3 billion more than they would have paid for the cost-sharing subsidies next year. That's because most of that rate hike will be covered by Obamacare's premiums subsidies, according to a new study by Kaiser.
Related: Schumer upbeat on funding deal, blasts Trump on tax returns
Senate Minority Leader Chuck Schumer said last week that Democrats would insist that a final package include funding the subsidies.
A wide-ranging coalition of groups, including insurers, providers and business leaders, are also pressing Republican lawmakers to fund the subsidies. They say it's the most critical action needed to stabilize the individual market for this year and next.
Editor's note: This story was updated on Tuesday, April 24 to include comments from a Democratic aide and new data from the Kaiser Family Foundation that estimates how much ending the cost-sharing subsidies will cost the federal government.