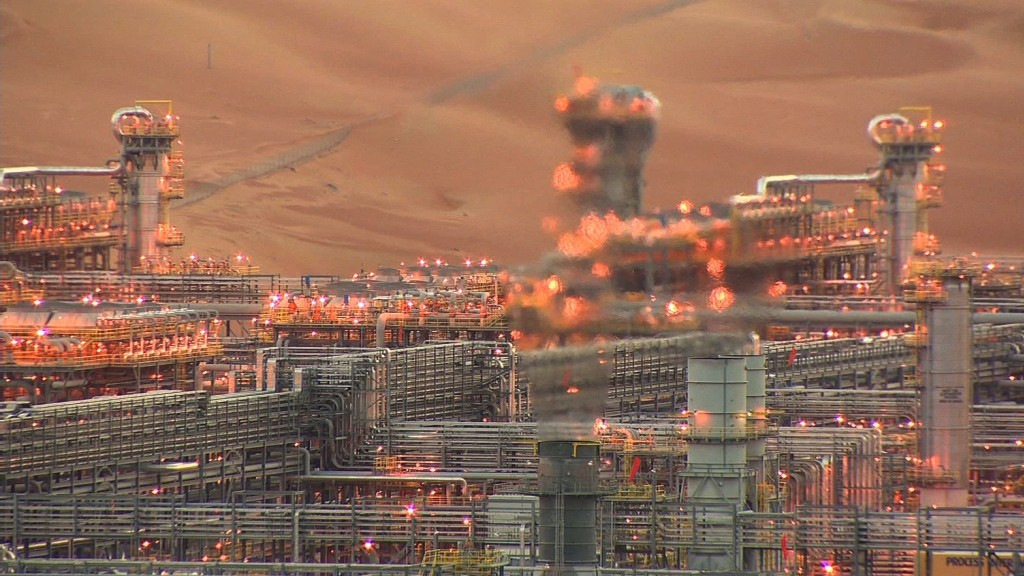 King Salman of Saudi Arabia has rolled back wage and benefit cuts imposed on top ministers and other public workers.
The move reverses some of the austerity measures implemented in October in an effort to shore up the kingdom's finances and end its dependence on oil.
A royal decree released through state media said the king was now "keen to provide comfort to Saudi citizens." The decree restored canceled allowances, privileges and financial incentives to civil and military officials.
Some aspects of the "Vision 2030" reform package initiated last year have proven deeply unpopular with Saudi workers.
Around 70% of Saudi nationals are employed by the government. Hundreds of thousands of them saw their bonuses and allowances -- which often account for a large part of their pay -- slashed by as much as 40%.
Related: Saudi Arabia borrows $9 billion with first Islamic bond sale
The government also reduced subsidies on energy and water, and borrowed billions in an attempt to balance its books. It is expected to sell a piece of its giant oil company, Saudi Aramco.
The Saudi finance ministry said the reform programs are already paying off. Oil prices have also rebounded.
"The Saudi government's decision to reinstate benefits for civil servants appears to be a U-turn on one of the more unpopular austerity measures, rather than the start of a wholesale reversal of recent belt tightening," said Jason Tuvey of Capital Economics.
Saudi Arabia's economy grew by 1.2% in the final quarter of 2016. That's compared to an expansion of 0.9% in the previous three months.
Related: Oil looms large over Saudi king's Asia tour
Tuvey said the decision to restore benefits could boost the economy further by shoring up consumer confidence and spending.
Still, there are more cuts coming: The government is planning to slash more subsidies and introduce a new sales tax next year.
Boosting domestic employment in the private sector remains a priority.