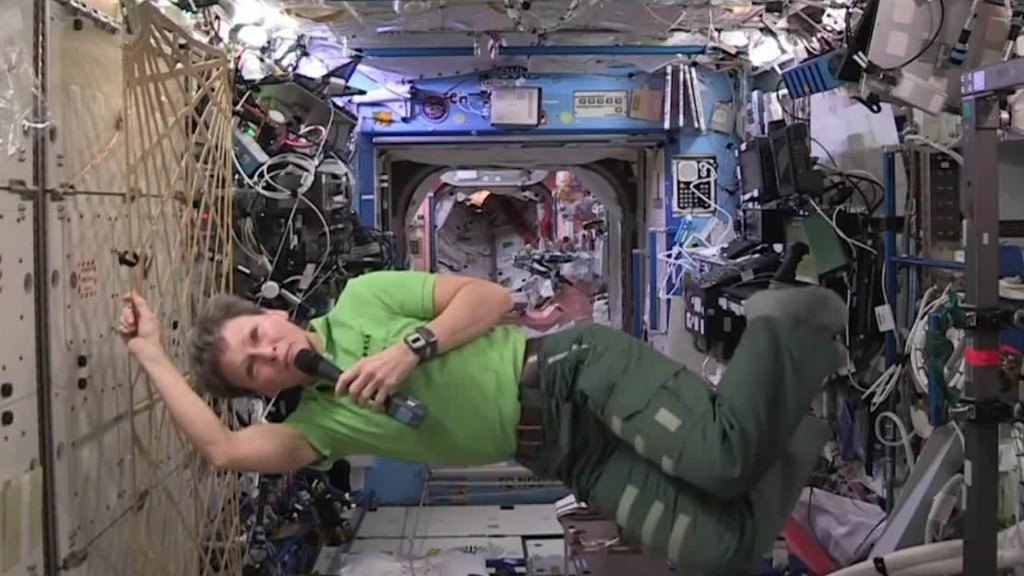 When Peggy Whitson woke up this morning, she broke a record: It's her 535th day in space.
And what she misses most about Earth is a good hot shower.
"A shower is nice," she told CNN in a space-to-Earth conversation just before she broke the record on Monday. "Up here, we have to take a wiped bath, with wipes and towels. Food is nice. I like to be able to cook for myself, so food is a nice thing when you get back home."
In November 2016, Whitson and two other astronauts, from Russia and the European Space Agency, blasted off for the International Space Station to conduct hundreds of experiments in biology, earth science, even how lighting affects the crew.
The other two are sticking to the schedule, but Whitson, the commander, was just extended by three months, taking advantage of an empty seat when Russia decided to reduce its crew by one.
Her career total of 535 days in space, compiled over three trips to the space station, breaks an American record previously held by Jeff Williams. He has flown four missions, including on Space Shuttle Atlantis, and returned from the space station just last September.
President Trump and his daughter Ivanka called Whitson from the Oval Office on Monday to congratulate her.
"This is a very special day in the glorious history of American space flight," the president told Whitson. She said it was "a huge honor" to break the record and to represent "all the folks at NASA who make space flight possible."
Related: Trump congratulates NASA astronaut who sets space record
It's not Whitson's first record. She has logged more hours spacewalking than any other woman -- 57 hours and 22 minutes over eight spacewalks. She was the first woman to command the space station. And at 57, she is the oldest woman to travel to space.
Speaking to CNN by video link, she said breaking records was a nice bonus but never her goal. She chalked it up to luck and good timing.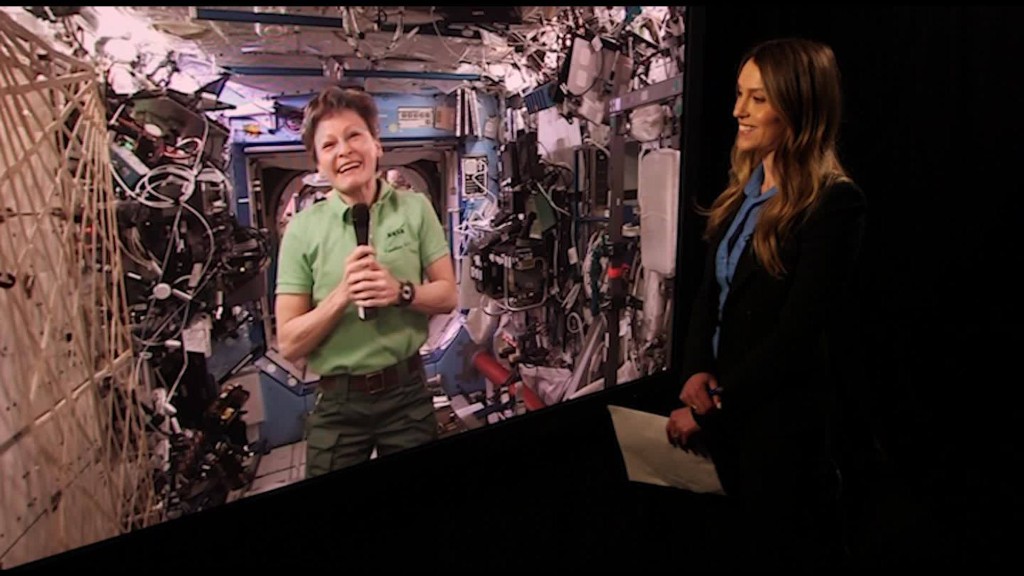 "I don't think about the records themselves too much, but when I do think about them, it makes me think about all the people that make it possible," she said. "There are an incredible amount of people at NASA who make it possible."
Related: Blue Origin unveils space capsule with 'largest windows in space
No one is touching her mark anytime soon. When she returns home, in September, she will have logged 666 days in space.
She said she wants to "squeeze every drop out of my time here," and she wouldn't rule out a future mission. But she said she may hold off so others in line can get to the final frontier.
"There are lots young people out there who need to have flight opportunities, too, and we don't have too many opportunities these days," she said.