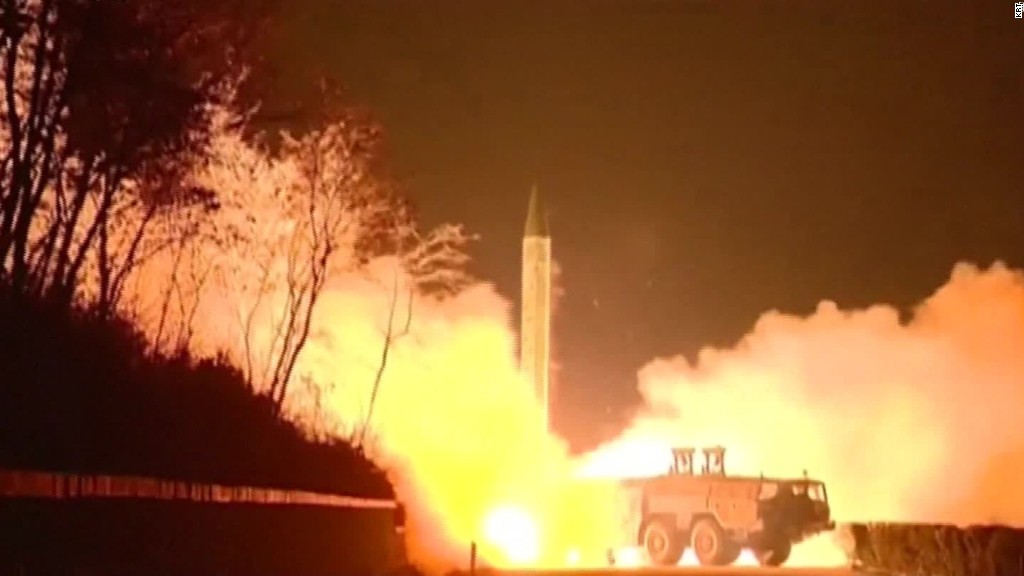 Well, that didn't last long. Air China is offering flights between Beijing and North Korea again after a brief halt.
The state-owned carrier said April 14 that it was suspending flights to North Korea's capital Pyongyang because of poor sales. Less than two weeks later, Air China's website is offering flight bookings again from May 5.
The announcement of the temporary suspension drew attention during a period of heightened tensions between the U.S. and North Korea. President Trump has been urging China to do more to pressure Kim Jong Un's regime over its nuclear weapons program.
Related: China is squeezing North Korea - but not too hard
But there was no official indication Air China's move had anything to do with political calculations in Beijing. An airline representative said at the time that it would "schedule flights on this route based on passenger demand."
The flights weren't very frequent to begin with -- just three round trips a week between the two capital cities. That's going down to two a week from May 5 through October 27, according to the carrier's website.
Air China wasn't immediately available for comment Tuesday.
If China wanted to use air travel to send a message to Kim's regime, it could order North Korea's Air Koryo to stop flying to several Chinese cities.
Related: How North Korea makes its money
Such a move wouldn't destabilize the North Korean economy, but it would be symbolic and "further undermine North Korea's communication with the outside world," said Tong Zhao, a fellow at the Carnegie-Tsinghua Center for Global Policy in Beijing.
Trump on Monday called on members of the U.N. Security Council to impose new sanctions on North Korea for its nuclear and ballistic missile programs, describing the country as "a real threat to the world."
-- Steven Jiang contributed to this report.