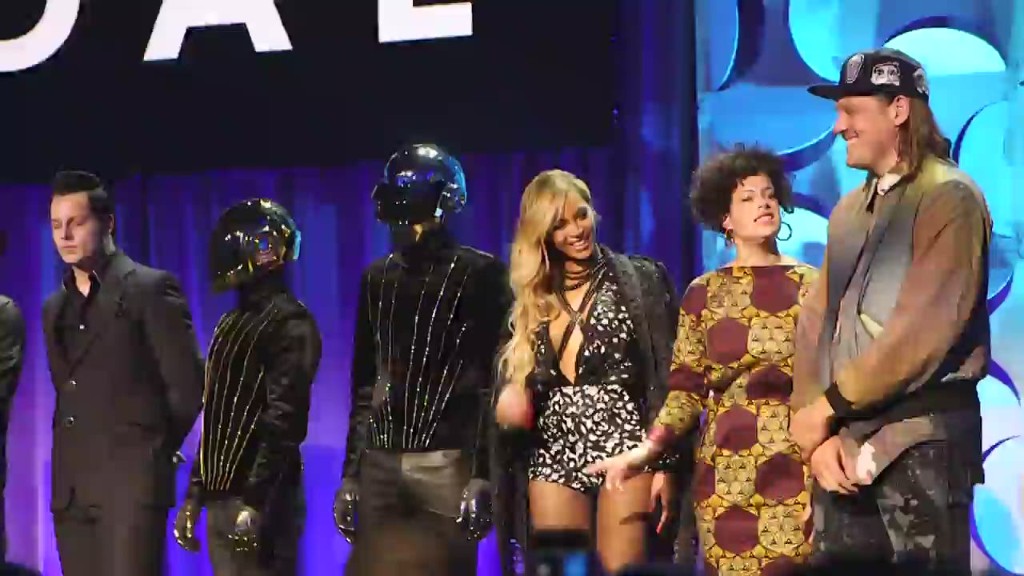 It's not a new Beyoncé song. But it's destined to be a big hit.
The pop star has announced four college scholarships in honor of the one-year anniversary of her "Lemonade" album.
The Formation Scholars program will give awards to "young women who are unafraid to think outside the box and are bold, creative, conscious and confident," according to the announcement.
Four schools are participating: Berklee College of Music, Howard University, Parsons School of Design and Spelman College. Both Howard and Spelman are historically black universities.
Beyoncé twin news met with odd tweets from Denny's, Atlanta Police Department
Each college will have one recipient for the 2017-18 academic year. Incoming, current and graduate students who are studying creative arts, music, literature or African American studies are eligible to apply.
Spelman College indicates the one-time award is worth $25,000 on its website, which would cover a little more than one semester's worth of tuition, fees and room and board. Interested students are asked to submit a portfolio of work and answer an essay prompt: "How has LEMONADE inspired your educational goals?"
Participating schools are (not surprisingly) excited about the program. Howard University touted the news on Instagram, while Berklee College of Music President Roger Brown called Beyoncé a "strong and inspiring role model" in a statement.
"Lemonade" won a Peabody Award last week, and Beyoncé took home two Grammys for her work in February.