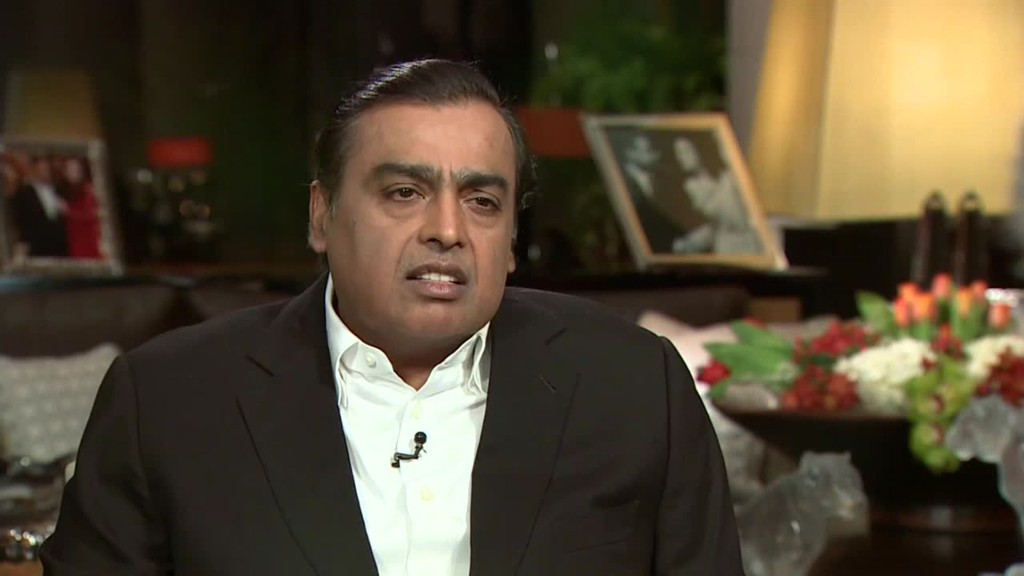 Google is making a new push to get nearly a billion Indians onto the internet.
How? By allowing them to surf the web in their own language.
The company announced Tuesday that it has enabled nine Indian languages to work on the new AI-enabled Google Translate.
It has also doubled the number of Indian languages on its custom mobile keyboard, Gboard, to 22. The expansion will allow millions of Indian users to type (and even search for emojis and GIFs) in their native language.
Related: America still needs our tech workers, India tells Trump
Here's why Google (GOOGL) is so interested in Indian languages: 234 million of India's 409 million internet users -- nearly 60% -- engage with the web in one of the country's dozens of native languages, according to a new study by Google and KPMG.
The number of web users who don't use English is only expected to increase. The study predicts there will be 536 million Indian-language users online by 2021, almost three times the number of English-speaking users in the country. That's up from 42 million in 2011.
There are roughly 900 million Indians who are not yet online. When they do connect, 90% will be operating in a language that isn't English, the study concludes.
Related: India is planning to give free WiFi to more than 1,000 villages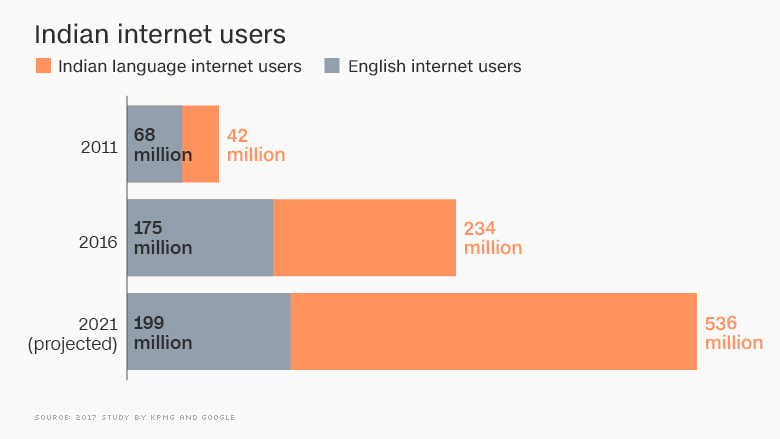 It's a monumental task: Roughly 30 languages are spoken by at least 1 million people in India -- to say nothing of 1,600 distinct dialects.
Many of them have unique scripts -- and displaying their text requires an overhaul of internet architecture.
Half of all internet content is currently in English, according to Google.
Related: 900 million Indians can't get online. Here's why
Google has launched several other initiatives aimed at increasing internet penetration in India, including free WiFi at 100 railway stations and a partnership with Indian company Tata to teach women in rural areas to use smartphones.
It also isn't the only player in the game: Facebook (FB), Microsoft (MSFT), India's richest man and even the country's government are all competing to bring more Indians online.