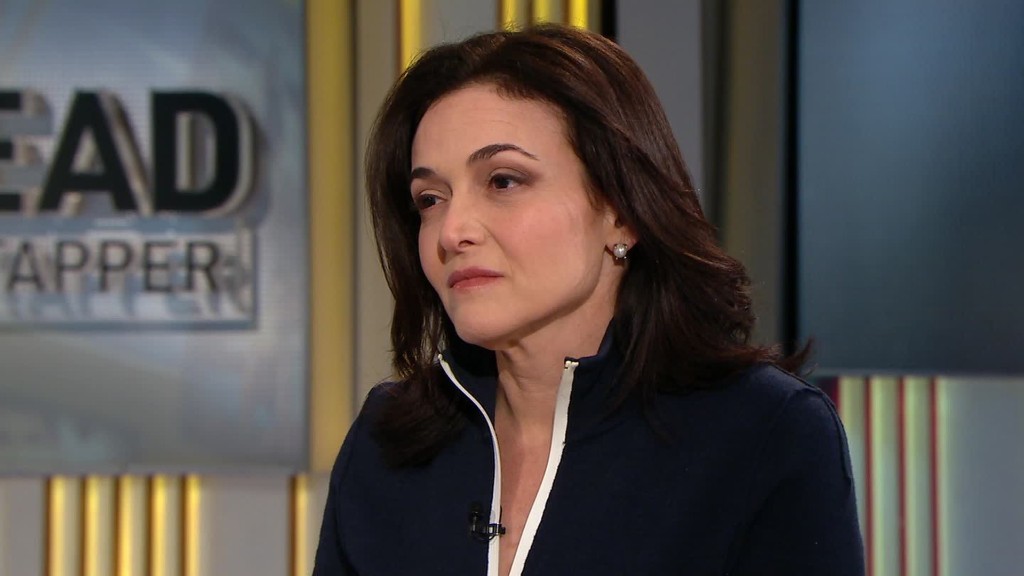 Ten days after Sheryl Sandberg's husband died unexpectedly, she returned to work at
Facebook

(FB).

During her first meeting that day, all she could think was, "What is everyone talking about and why on earth does this even matter?" In her third meeting, she fell asleep for a few minutes.

In "Option B," a new book out this week, Sandberg writes candidly about coping with her grief and fragility while working in the C-Suite of one of the world's most valuable businesses.

"Walking around the Facebook campus, I started to feel like a ghost, somehow frightening and invisible at the same time," she writes. "In the moments when I couldn't take it, I sought refuge with Mark [Zuckerberg] in his conference room."

The book, coauthored with Wharton professor Adam Grant, is intended to kickstart a conversation around resilience.

Along with the book, Sandberg has launched a new nonprofit called OptionB.org to encourage visitors to share personal stories of facing adversity and finding the right groups to help them work through it.

The new movement is similar in execution to Lean In, a nonprofit launched with her previous book of the same name. It focused on helping women advance in the workplace.

"Whether you or someone you love is going through a painful experience, we've collected videos, articles, recommendations from experts, and other resources that can help," according to the "Option B" website.

If the rallying cry of the first movement was "lean in," the rallying cry of this new movement may be the memorable words of the rabbi who led her late husband's funeral: "lean in to the suck."

Related: Sheryl Sandberg: Women work more hours than men

Sandberg found her husband, SurveyMonkey CEO Dave Goldberg, collapsed on the floor by the elliptical machine while on vacation in Mexico in 2015. All of the sudden, she was a widow in her 40s with two young children.

The name Option B is based on the idea that "life is never perfect." As one person close to her puts it in the book, "Option A is not available. So let's just kick the s*** out of Option B."

The book is peppered with psychology studies, the occasional Semisonic lyric and heart-wrenching anecdotes from men and women who have lost children, been raped and battled cancer.

But it's anchored by Sandberg's route to reengaging with her own life.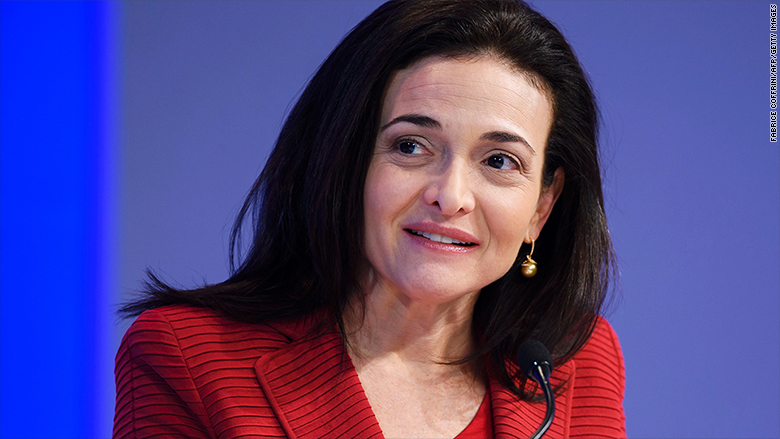 During those first difficult weeks, Sandberg said she leaned on her immediate family and Zuckerberg, who helped plan Goldberg's funeral. She is the first to admit her advantage in having an understanding boss as well as more financial resources than most.
In time, she began jotting down three happy moments each day in her journal, however small. Sandberg and her kids drafted "family rules," including "don't blame yourself" and "it's OK to be happy." And she started dating a man who calls himself, "The King of Distraction."
Along the way, she was forced to confront a key mistaken assumption she made with Lean In. In that book, she wrote about the importance of couples splitting up their personal duties "50/50" to ensure women can succeed professionally.
"Now I see how insensitive and unhelpful this was to so many single moms who live with 100/0," she writes in "Option B." "My understanding and expectation of what a family looks like has shifted closer to reality."