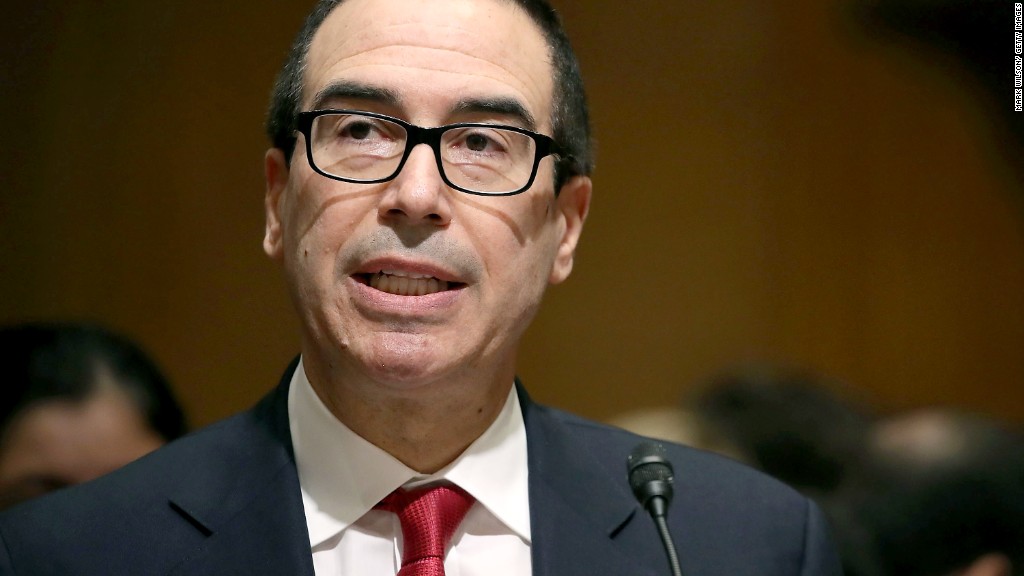 Robots may be infiltrating the warehouse where she works, but Veronica Mena is welcoming them with open arms.
Mena, 33, works at Boxed, an e-commerce retailer competing with bulk stores like Costco and Sam's Club. Mena joined in September 2016 as a "picker," selecting ordered items from the warehouse. After about a month Mena was promoted to her current role as "packer," in which she boxes the items.
Soon, the pickers at Boxed will see most of their job functions replaced by robots.
But not a single worker at the fulfillment center in Union, New Jersey, will lose their job. Instead, all workers will be retrained for new roles.
The company has spent "millions upon millions" of dollars to integrate automation into its largest fulfillment center, according to CEO Chieh Huang. Following in the footsteps of Amazon (AMZN), Boxed is investing in robots to make its facility more efficient. It estimates productivity will increase six-fold once robots become pickers. Human pickers will keep their titles, but instead of physically getting each item, they'll tell the robots what to retrieve.
Over the past 22 months, the company has gone from conceptualizing to implementing the automated processes, including purchasing multiple robots called iBots and writing its own fulfillment software.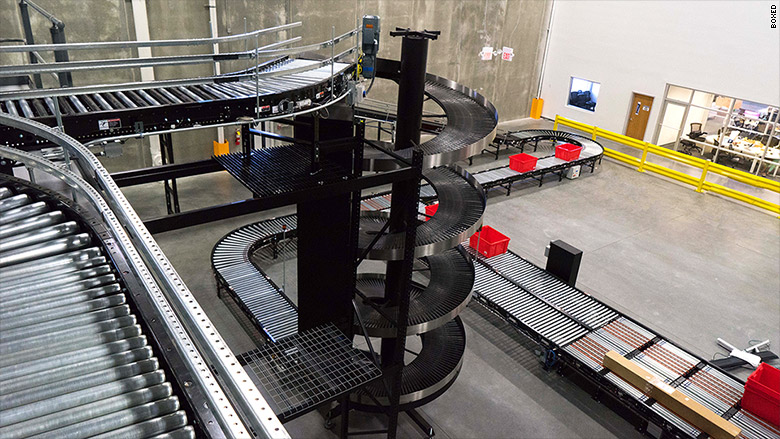 "Everyone is excited to start the new era," said Mena, adding that workers are already being trained on how to interact with the new technology. She said it will cut down on the physical labor of pickers. "We want to see what comes next."
Mena's sentiment reflects Huang's attitude: "Everyone is talking about this dystopian future where there are no jobs left," Huang told CNNTech. "[But] not a single person is going to lose their jobs [at Boxed]."
In fact, Boxed is converting temporary employees to full-time workers. There are approximately 115 employees at the Union warehouse, about two-thirds of whom were pickers.
Related: Startup cuts prices on feminine products to protest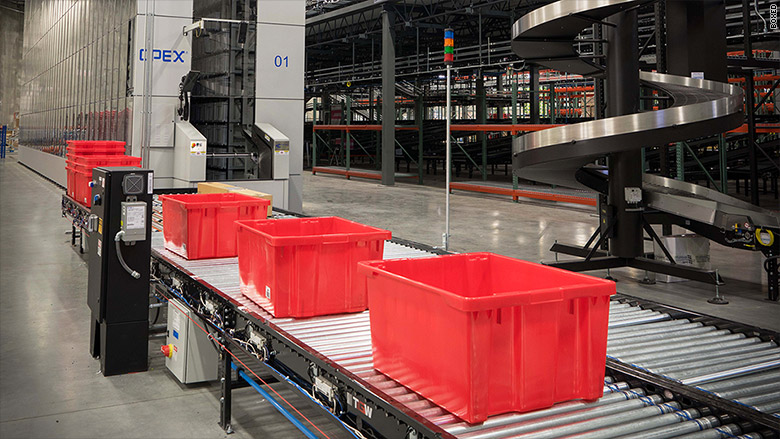 Huang is acutely aware of the job insecurity that arises with the automation conversation. He first broached the topic with workers at an all-hands meeting about a year ago. "Most folks were concerned about lack of training," he said, adding many don't have college degrees.
It's a legitimate concern. Millions of people around the world are at risk of losing their jobs to robots, according to a recent report by PwC. And 38% of U.S. jobs are at high risk of being replaced by robots and artificial intelligence over the next 15 years.
But Huang believes that companies have the opportunity to choose how technology will impact employees: They can dispose of them, or retrain them and move them into new roles.
Related: U.S. workers face higher risk of being replaced by robots
Huang is known for using his position to make statements. The company pushed back against the so-called tampon-tax, reducing the price of tampons and pads to offset the sales tax in certain states. Huang also offers a unique benefit to his employees in a bid to help close the income inequality gap: He'll pay out-of-pocket to cover the cost of college tuition for employees' kids.
"We can only control what's in our purview," said Huang, who has raised more than $130 million in funding since founding Boxed in 2013. "Hopefully this will empower people to raise their hands and say: 'Is there a consideration of the human impact that we need to think through?'"
Asked how investors feel about his decision to retrain employees, Huang laughed. "We're learned to live with each other ... Our investors are looking for a return. As long as I'm in the CEO chair, this is how we're going to run the company and there's nothing they can do to change my mind on these things."