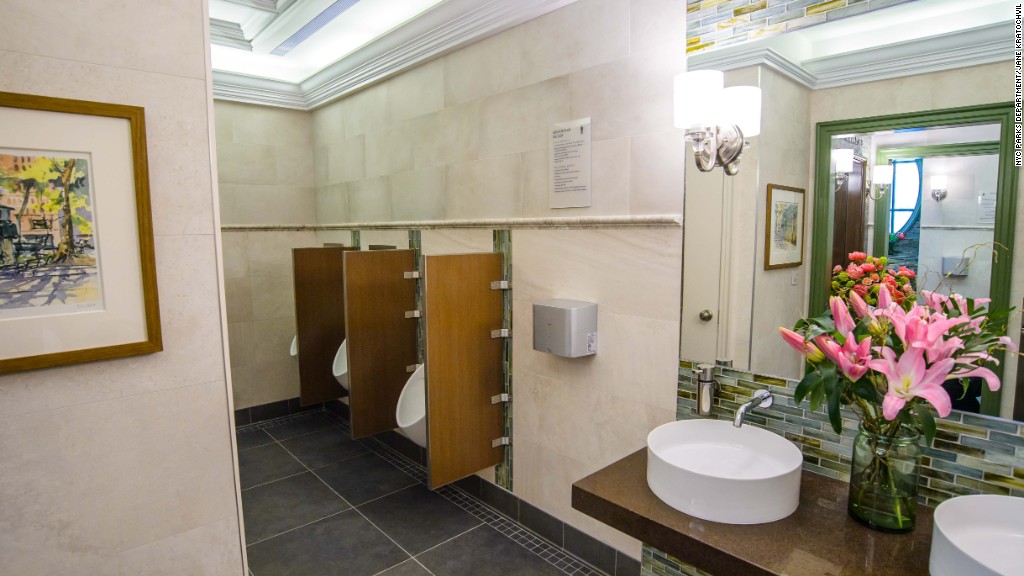 New York has plenty of opulence. In Manhattan, you can order up a $1,000 ice cream dish at Serendipity 3, shell out $7,500 for a bottle of champagne at a nightclub, or spend $75,000 to stay in an extravagant penthouse hotel suite.
But for visitors to Bryant Park, which is nestled between Midtown skyscrapers just beyond the New York Public Library, a certain level of luxury is free to enjoy in a place where you'd least expect it: a public restroom.
The park has long been home to a lavish public restroom, but it just became even more lavish thanks to a $300,000 upgrade that was unveiled at a toilet tissue "ribbon" cutting ceremony on Thursday.
"At Bryant Park, we strive for perfection and only settle for excellence," Dan Biederman, executive director of Bryant Park Corporation, said in a statement. "We have created a facility that rivals even some of the finest hotels."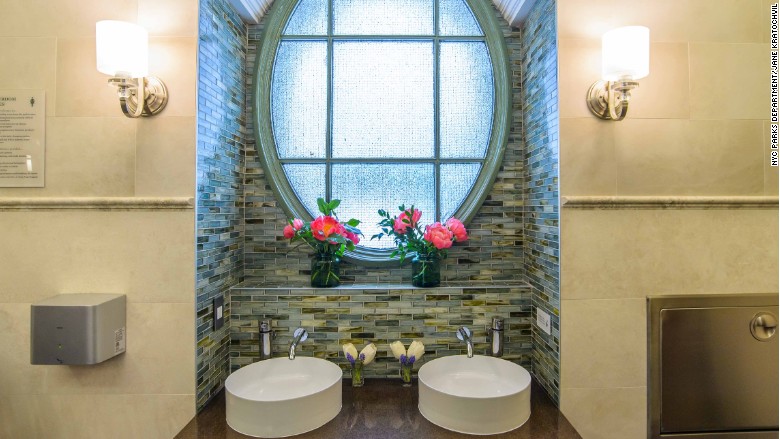 After a three-month renovation, the restroom is now equipped with Toto fixtures, a coffered ceiling, crown moldings, and new imported tiling. And the walls are now decorated with floral artwork done by local artists who often work on easels perched in the park's courtyard.
The restroom first opened 25 years ago, according to the parks department, and it has long been hailed as one of the finest public bathrooms around. Even before the facelift, it already had a full-time attendant, bouquets of fresh flowers, and a classical music soundtrack.
The parks department says the bathroom received 1.2 million visitors last year, and it could draw even more in 2017 with its decadent upgrade.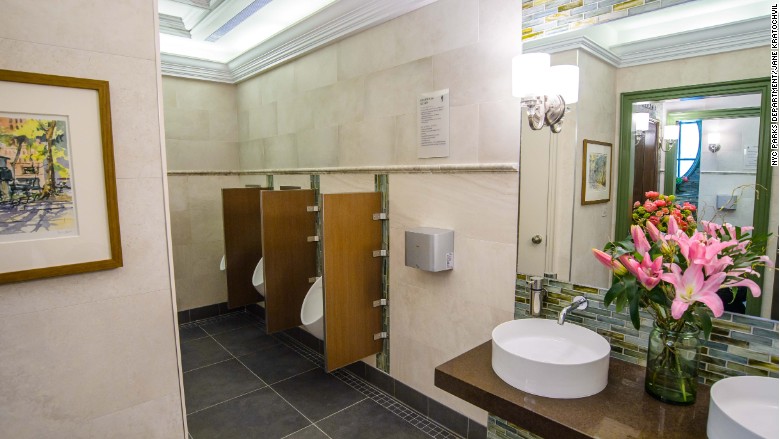 New Yorkers can rest assured their tax dollars aren't being diverted to buy Toto toilets. Bryant Park Corporation, a nonprofit, manages the park for New York City. The parks department says it requires no municipal funding.
Bryant Park Corporation "raises money via sponsorships, special events, operation of food concessions" and a few other fundraising measures, said Joe Carella, a spokesperson for the NYC Parks Department.