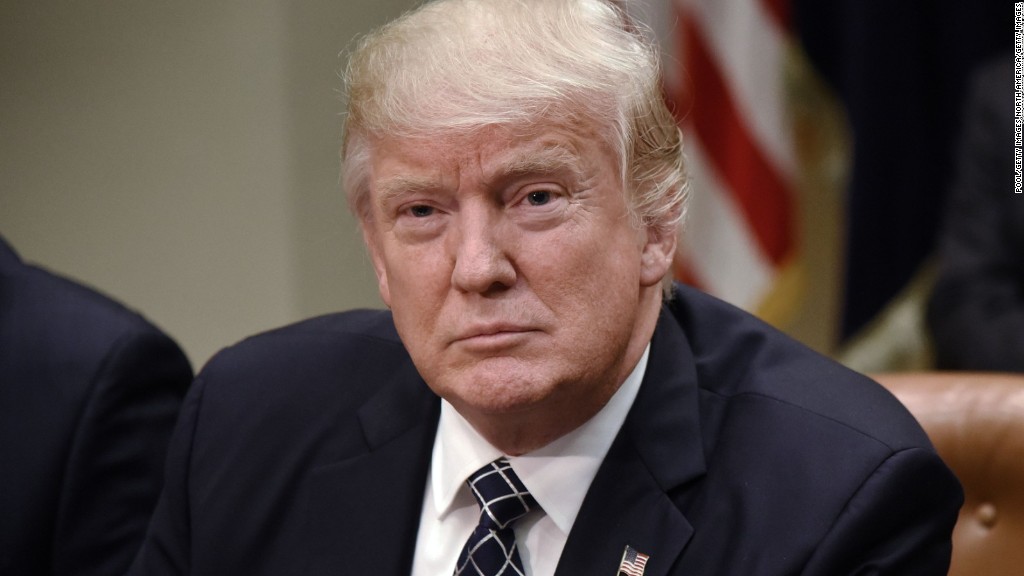 President Trump has been on a media blitz this week as his 100th day in office approaches, personally touting his administration's accomplishments in nine interviews with television networks, newspapers and web sites.
The media outlets have varied widely -- from CBS to the Washington Times -- and the interviews published so far have turned out to be quite newsworthy.
The Wall Street Journal quoted Trump saying he is somehow both "a nationalist and a globalist." Reuters quoted him saying he thought the job "would be easier."
The first interview, with the Washington Examiner, took place Wednesday afternoon. The White House arranged four more interviews on Thursday. Three more are scheduled to take place on Friday -- with Bloomberg, the Washington Times and Fox News.
On Saturday, Trump's actual 100th day, the president will sit down with John Dickerson for an interview on the CBS Sunday morning program "Face the Nation." Dickerson will also have behind the scenes access to Trump's Saturday evening rally in Pennsylvania.
Taken together, the interview list suggests a blanket-the-media strategy, with the president speaking in many different forums about his administration's achievements and priorities.
One White House aide pointedly noted that the interview schedule is reminiscent of Trump's early campaign days, when he seemed to enjoy the back-and-forth he had with reporters on a daily basis.
This week the Trump administration has been working to counter widespread perceptions of an underwhelming "first 100 days" by providing access not just to Trump but to top aides and cabinet officials.
On Friday, for example, attorney general Jeff Sessions appeared on all three network morning shows.
All week long the White House has been holding briefings for journalists and inviting other specialized press to the White House.
On Monday the president met with a group of conservative reporters and commentators. On Wednesday White House aides spoke with local and regional media types for a "Local Media Day."
Sarah Westwood of the right-leaning Washington Examiner, the first reporter to interview Trump this week, said she requested the interview a couple weeks ago.
"In general I do think this president has been more accessible directly to journalists and more willing to answer their questions candidly," Westwood told CNNMoney.
Salena Zito, who also writes for the Examiner, sat down with Trump Thursday. She said a group of reporters from Reuters came into the Oval Office right after her.
Zito, who is also a CNN analyst, said her interview was "vintage Trump, it was all over the place."
She is planning to publish it over the weekend and air audio clips from it on her Sirius XM radio show on Monday.
Zito said Trump was "in a very good mood" and was generous with his time.
Maggie Haberman of The New York Times, who interviewed Trump earlier this month, tweeted on Friday that the "spate of POTUS interviews appears to have been as much about selling 100 days messages as letting Trump engage w reporters/ventilate."
Related: Maggie Haberman: The New York Times reporter Trump can't quit
The president has granted a mix of interviews since inauguration day -- many of them to conservative outlets, foremost Fox News, but also some to newspapers like the Times and the Washington Post.
Trump's next Fox interviewer is Martha MacCallum, the network's 7 p.m. news anchor. The interview will be shown on Friday night.
"After saying the first 100 days weren't important, he's doing a whole lot of interviews all of a sudden to talk about the first 100 days," anchor John Berman observed on "CNN Newsroom" Friday morning.