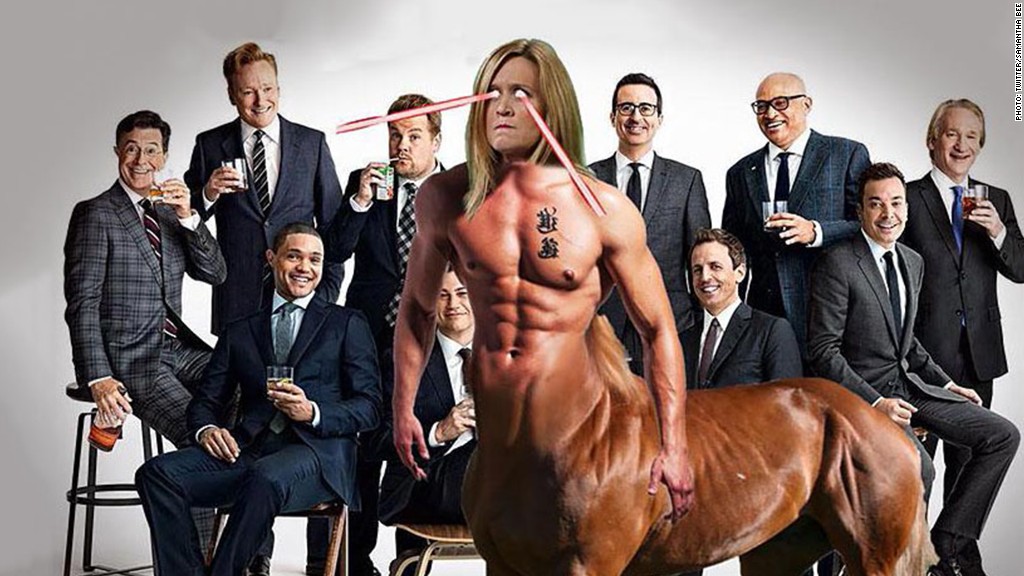 Samantha Bee may have said back in January that her "Not the White House Correspondents' Dinner" was an idea born "out of a place of crisis and lack of sleep," but three months later, the late-night host is presiding over what's become one of Washington D.C's hottest tickets.
About 2,600 guests are expected to attend the event on Saturday, which is being held at DAR Constitution Hall, about two miles from where the actual White House Correspondents' Dinner will take place.
Hasan Minhaj was announced as host of the WHCD earlier this month.
The event, which will air as a special episode of "Full Frontal with Samantha Bee," was initially set to take place at the Willard Hotel, but was relocated, reportedly due to high ticket demand.
Proceeds from "Not the White House Correspondents' Dinner" will be donated to the Committee to Protect Journalists.
Talent from across TBS programming and a smattering of other notable names (like "Lost" creator Damon Lindelof) are expected to attend. But arguably the best-known celebrity name set to appear will not be officially announced, as their appearance is intended to be a surprise.
The after-party, too, has star power, with Elvis Costello set to perform.
President Donald Trump announced in February he was opting out of this year's WHCD, the first president to do so since Ronald Reagan was sidelined by his assassination attempt in 1981. (Reagan still called into the event.)
Trump will instead appear at an evening rally in Pennsylvania.
Bee said this week that her event was conceived not to be a rival gathering, but as a placeholder for a party they believed wouldn't happen. ("I think I 85 percent believed that the [WHCD] would not happen," she told Vulture.)
Bee insists her dinner will be "different" but declined to share details.
"But this really is, for us, a celebration of the journalism that makes our show possible," she told the publication. "So we are just here to celebrate the freedom of the press, for as long as we have it."
"Not the White House Correspondents' Dinner" will air on Saturday, April 29 at 10 p.m. ET on TBS, after taping earlier in the day. An uncensored encore broadcast will be broadcast at 11 p.m. ET on Twitter.