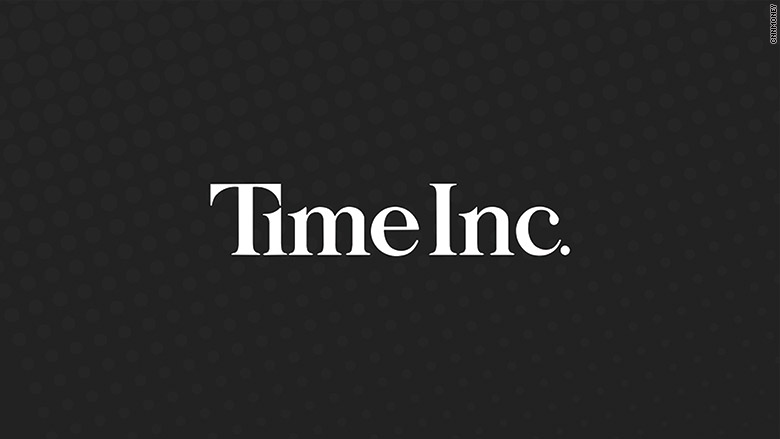 The beleaguered magazine company Time Inc. is backing away from plans to sell itself.
"While Time Inc. had not initiated a process, the board of directors, consistent with its duties, evaluated a number of expressions of interest with the assistance of external advisors," the company said in a statement Friday morning. "Following that review, the board has determined that the company will continue to pursue its strategic plan."
In other words: the board wasn't satisfied with the offers from prospective buyers.
In an interview with CNNMoney on Friday, Time Inc. CEO Rich Battista declined to comment on any specific bidders, but said "we had multiple parties interested in the company."
But now, he said, the board is committed to a "standalone strategic plan."
The company publishes Time, Sports Illustrated and People magazines, among many others.
"These brands have been pretty under-exploited over time and we think there's a tremendous amount to unlock," Battista said.
Investors did not take kindly to the news. Time Inc. stock fell about 18% in morning trading after the announcement.
Morale at the company is likely to take a hit as well. Staffers at Time's magazines are bracing for further cuts to the company's portfolio -- and its workforce.
Battista and chief operating officer Jen Wong declined to comment on the prospect of layoffs, but Wong said "we believe there's a path" to sustained profitability "even as print declines."
The strategic plan is centered around the print-to-digital transition that other publishing companies are also trying to make.
The plan calls for "continued aggressive reengineering of the cost structure" of the business and "selective portfolio rationalization," CEO-speak for cutbacks.
Time Inc. has been emphasizing branded content and video, two areas that are attracting more attention from advertisers.
One plank of the strategic plan calls for "expanding and diversifying revenues and content through brand extensions across all areas, including TV, OTT, events, licensing, new products and strategic partnerships."
Friday's announcement lends credence to a Reuters report earlier this month that a preliminary acquisition offer by Meredith Corp. "fell short" of Time's expectations.
Time was "looking to sell itself for more than $20 per share," the wire service reported, but Meredith came in below that.
The company's stock initially received a boost from sale speculation last November, and it had been trading at an elevated level since then.
Along with Meredith, there were reportedly other interested parties, including an investor group led by Edgar Bronfman Jr. But Bronfman dropped his bid in March.
The talks with Meredith continued. Meredith CEO Steve Lacy told analysts on Thursday that "we continue to explore opportunities to add attractive print, broadcast and, of course, digital brands to our media portfolio."
Meredith had no immediate comment on Time's announcement Friday morning.
In morning trading, Time's stock was almost back down to pre-November levels.