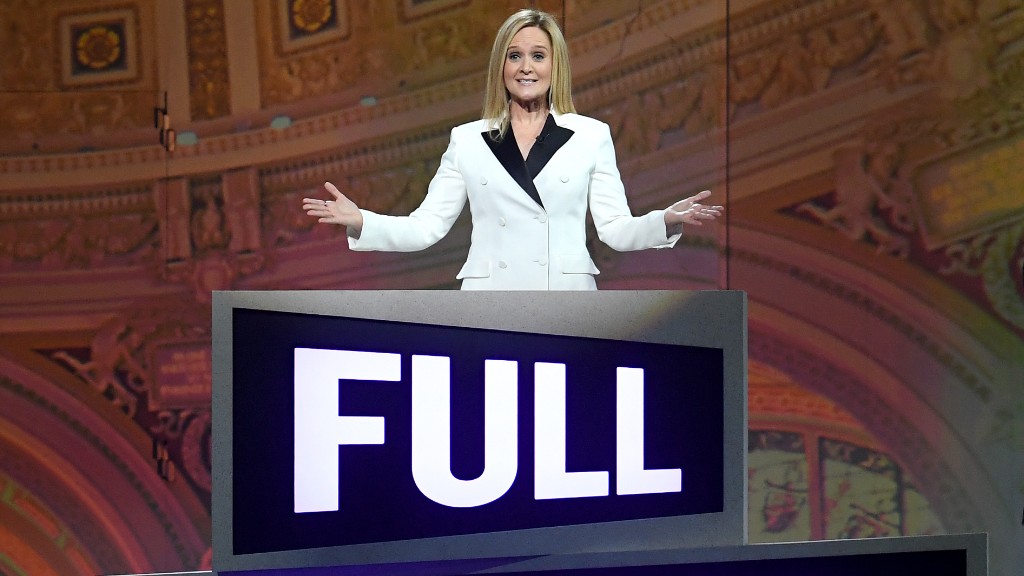 "Full Frontal" correspondents Ashley Nicole Black, Amy Hoggart, and Mike Rubens were less than an hour removed from an event that's been in the works for months, and their joy was still palpable.
Samantha Bee's "Not the White House Correspondents' Dinner" was an idea born last November, when the future of the actual White House Correspondents' Dinner was in question.
And her team has been cooking up ideas for months in the lead-up.
On Saturday, their work came to fruition at DAR Constitution Hall in Washington D.C., where Bee and the team presented a 90-minute ode to journalism in the age of President Donald Trump.
The show kicked off with a "West Wing" themed bit, featuring Allison Janney in character as C.J. Cregg laying into a crowd of questionable bloggers.
Black didn't know how the bit came to be, but said "everyone on the writing staff is a huge 'West Wing' fan."
"Not a day goes by where someone doesn't quote the 'West Wing' or pitch a joke about the 'West Wing,'" she said. "That was a big coup for us."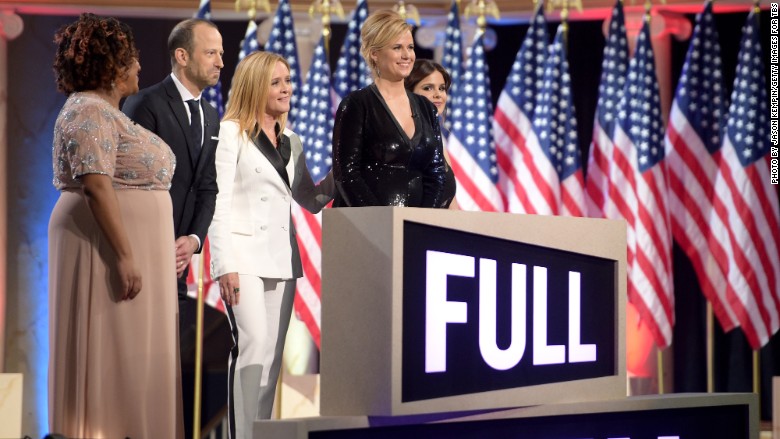 Also huge for the team was securing Will Ferrell for an appearance in which he resurrected his "SNL"-born impersonation of former president George W. Bush.
Ferrell's appearance was not promoted by TBS ahead of the evening. (TBS, like CNN, is owned by Turner.)
"I've kept my mouth shut for so long," Black said. "It was so tough to keep that secret and seeing how people went nuts when he came out was so great."
Rubens admitted he and fellow correspondent Allana Harkin "snuck down to the stage" so they could watch the big moment from the best seat in the house.
"We were just laughing so hard," he said. "It was just a pleasure to see him do that and to get to meet him and everything. It was incredible."
Hoggart caught Ferrell's rehearsal earlier in the day, and said "it was really funny even then."
"I really enjoyed watching him rehearse it because it was just a really surreal life moment for me watching Will Ferrell just performing in just a track suit," she said.
Less buzzy -- but arguably the most impactful segment of the night -- was one that featured Bee watching footage from an alternate reality in which Hillary Clinton won the presidency.
In this footage, Bee watched herself perform at the White House Correspondents' Dinner and roast Clinton, whose cabinet was "51% women."
Rubens called the piece "beautiful."
And Black admitted that prior to the election, she briefly wondered if Bee would ever get the opportunity to host the annual event, which this year was plagued by a general enthusiasm. (Donald Trump announced in February he would not be attending the WHCD and a number of media organizations cancelled or adjusted their usual plans.)
"I don't know how Sam felt, but I thought about it." Black said. "'I'm friends with a lot of people who write for Larry Wilmore and they got to do it for Obama in his last year. And I wondered, 'I wonder if I'll ever get to do that.'"
Like the WHCD, Samantha Bee's event was held to support journalism. Staffers at the event even wore shirts that said "Free Press." Proceeds from "Not the White House Correspondents' Dinner" will also be donated to the Committee to Protect Journalists.
That message, said Black, was the most important of the night.
"There was a lot of comedy, but we really did do it for the free press."