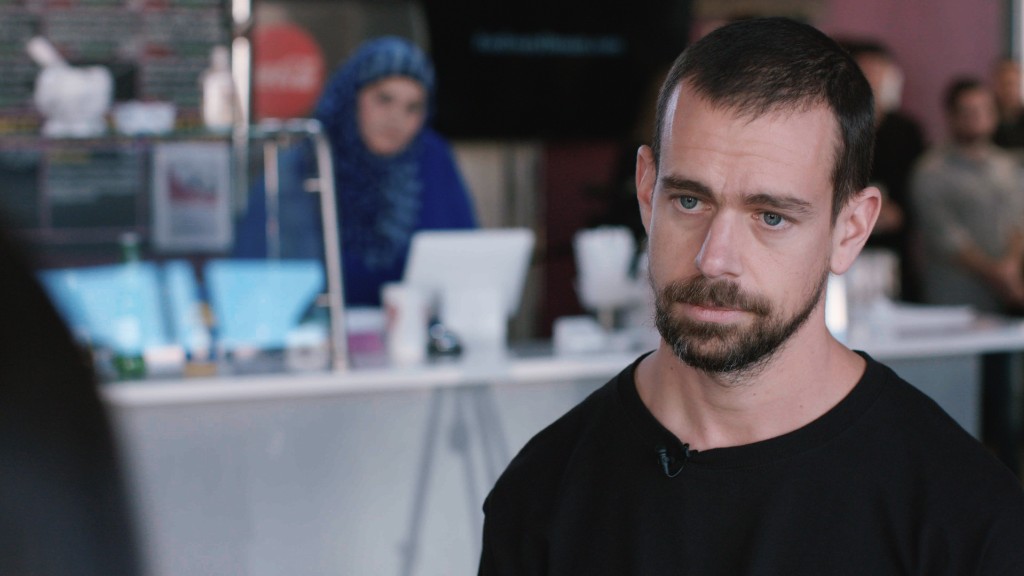 Twitter is on a hot streak lately -- and it's set to continue. The social network will announce later Monday that financial news giant Bloomberg will soon broadcast news specifically for Twitter 24 hours a day and seven days a week.
Reports of the partnership first appeared in The Wall Street Journal. But a source with knowledge of the deal confirmed to CNNMoney that Bloomberg and Twitter would formally unveil it Monday at Bloomberg's spring presentation to advertisers.
The source added that the announcement would be jointly made by Twitter CEO Jack Dorsey and Bloomberg founder Michael Bloomberg. Spokespeople from Bloomberg and Twitter had no comment on the reports.
But Twitter (TWTR) stock surged 6% on the reports. It is now up nearly 20% since the company's latest earnings report last week.
Twitter said in that report that its monthly average user count grew by 9 million to 328 million. The gain was more than expected.
Investors are hoping that Twitter's bet on streaming video will pay off for the company, which has struggled to attract engaged users and generate profits.
Twitter has increasingly focused on streaming live news, political events and sports to try and capture more users. The strategy seems to be working.
Some argue President Trump, who tweets frequently from the @POTUS and his personal @realdonaldtrump accounts, is giving the service a boost.
Related: Twitter stock surges on surprise jump in user growth
If nothing else, Trump is free advertising for Twitter and makes it a must-read for news and political junkies. Trump's two accounts have more than 45 million followers combined.
Politics has been an instrumental part of Twitter's livestreaming strategy. Twitter partnered with Bloomberg last fall for coverage of the presidential debates and also partnered with CBS (CBS) to broadcast the Republican and Democratic conventions.
But competition in online video -- especially for people viewing content on their smartphones and other mobile devices -- is fierce.
Facebook (FB) is making a bigger push into live video. Google parent company Alphabet (GOOGL) owns online video king YouTube. Snapchat parent Snap (SNAP) is also looking to boost its presence in video.
And even online retail giant Amazon (AMZN) wants a bigger slice of the video pie. It recently won the rights to stream Thursday night National Football League games for the 2017 season. Twitter had been streaming those games this past season.
Still, Twitter won raves for the NFL livestreams. Many users liked the fact that you could seamlessly watch games and tweet comments about them as well.
It's becoming increasingly commonplace for people to tweet or post to Facebook about things they are watching in real time. So it makes sense for Twitter to want to own more of that video content -- and all the advertising dollars that could come along with it.
Twitter will need this strategy to pay off if it hopes to convince a skeptical Wall Street that it can remain relevant in the social media wars too.
Even though the stock has had a great week, shares are still well below the all-time highs they hit shortly after the company went public in 2013. Analysts are expecting that Twitter's sales will fall this year and only rebound modestly in 2018.
Some analysts have even wondered if Dorsey is spreading himself too thin since he is also CEO of mobile payments company Square (SQ).
But for now though, investors and Twitter users are "hearting" the company's live video push.